Reliable Water Heater Services:

Expert Repairs & Installations
With decades of expertise, we offer dependable water heater installation, replacement, and repair services in San Diego
Guarantee for 6 years

Well reviewed and highly trusted

Fully licensed and insured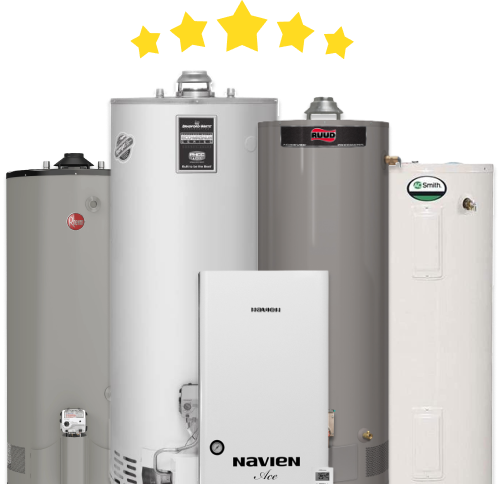 United Plumbing specialists also work with popular brands:
Why we have 5-star reviews

Technicians
Well trained and Examed in our educational center

Quality of service
High quality standards applied to to labor work

Affordable prices
A high quality for a reasonable price allow you to save money on a long-run

Guarantee
Labor work guarantee is not about fixing what was done wrong. It's about doing with a high quality in order not pay attention to the solved problem again.

Customer satisfaction approach
Making a good job for a reasonable pice is not enough. Will the customer be happy with our work today and "tomorrow" – that is the point.
Following such approach grants our customers that they are always "on a safe side"
We Do Not make empty promises
We Do Not hide costs on Estimates revealing them when the work is on a half-way done.
We Do Provide exceptional Guarantee and we Do Not leave our customers if something went wrong
Being our customer is to know that you can always count on our help & support
Our Reviews
Very quick responses with quality service, flexibility to adopt schedule change is good. Technician is professional and friendly. Services charge is very reasonable. I will definitely utilize their services in the future.
Anil Nanda (AKN)
2023-10-03
They are professional. To the point. Fair transaction. And they provide warranty on their work which is great.
They were able to come the same day I called. Service was quick and to the point, and the price was reasonable.
Had a blocked kitchen sink which another company came to fix, but wouldn't go on a flat one story roof to snake the vent. United plumbing was very responsive, and did an excellent job in a very short time. I'll call them again if needed for something else
Niyati Malaviya
2023-10-02
They provide very fast response and do quick fixes in timely manner.
They gave a quote in 15 minutes and came to repair on the same day. Efficient and professional. It's the second time I use their service. I certainly will again.
I replaced main street pipe with these folks. It was amazing work and very fast with reasonable price. They will be my go-to plumbers from now on.
Bella done a great job from the start to finish the job
5-star reviews
It's not an advantage – It's a high responcibility.
Reading a 5-star review on our Google or Yelp profiles, you have a high expectations that we should meet.
This is why every day (Yes! Every working day) we pay strict attention to the improvement of our services:
Regular training & education technicians in our educational center
Weekly meetups for quality checkups
Every client has a "1 day after" quality call to make sure you are satisfied with our service. And if not – we do our best to change it right away.
Contact United Plumbing Today - We're Ready to Help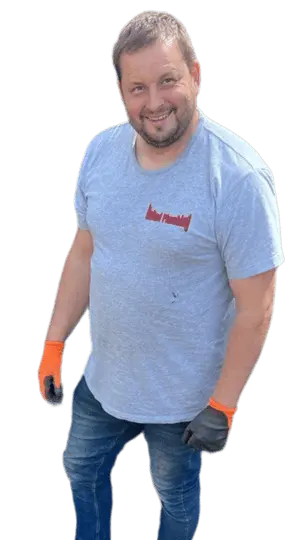 United Plumbing & Water Heaters is a local plumbing company based in San Diego. We bring to San Diego the top quality service standards that were worked out by a mother company for years of work and receive positive reviews of our customers on Yelp, Google & Facebook. Looking for a "plumber in your area" in San Diego County we are ready to take care of any plumbing issue from a water heater maintenance or replacement to big projects like whole house repipning.
We do more than plumbing – we help you to find a solution that best suits your personal needs and will save your budget on a long run.
Dive into Our Service Spectrum
Water Heater Repair – No more cold showers! Our experts are skilled in hot water heater repair services, ensuring that San Diego homes are never without warm water.
Water Heater Installation – Every San Diego residence has its own specific need. Our water heater installation service caters to these needs, ensuring the right fit every time.
Water Heater Replacement – Whether your old one gave out or you're simply upgrading, our water heater replacement service near me offers the best solutions tailored to San Diego homes.
Drain Cleaning – A clogged drain is a nuisance. But with our top-tier drain cleaning services near me, San Diego residents can wave goodbye to blockages.
From addressing urgent water heaters repair near me requirements to delivering unmatched drain cleaner services, United Plumbing & Water Heaters stands out as the premier plumber in San Diego, CA.
FAQ
Most manufacturers recommend servicing your water heater annually, especially if it's a tank-based unit. Regular maintenance can prolong its life and enhance efficiency.
While some homeowners may attempt DIY installations, it's recommended to have a professional handle water heater installations to ensure safety, efficiency, and compliance with local codes.
A water heater should be considered for replacement if it's over 10-12 years old, showing signs of leakage, or not providing sufficient hot water even after repairs.
A rumbling noise usually indicates a buildup of sediment at the bottom of the tank. Flushing the tank can often solve this problem.
Yes, tankless water heaters, also known as on-demand heaters, are generally more energy-efficient than traditional tank-based units because they heat water only when it's needed, reducing energy consumption.