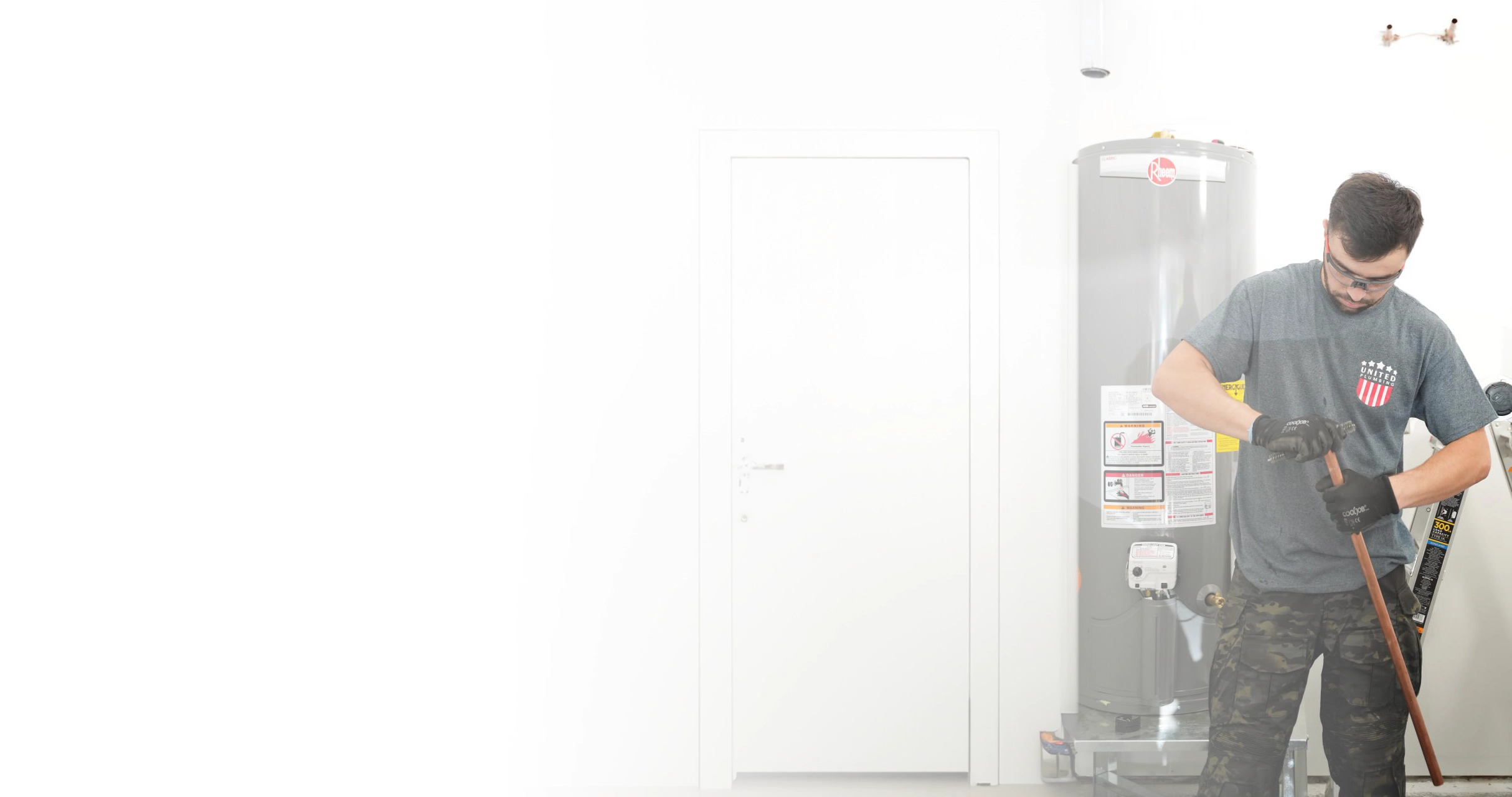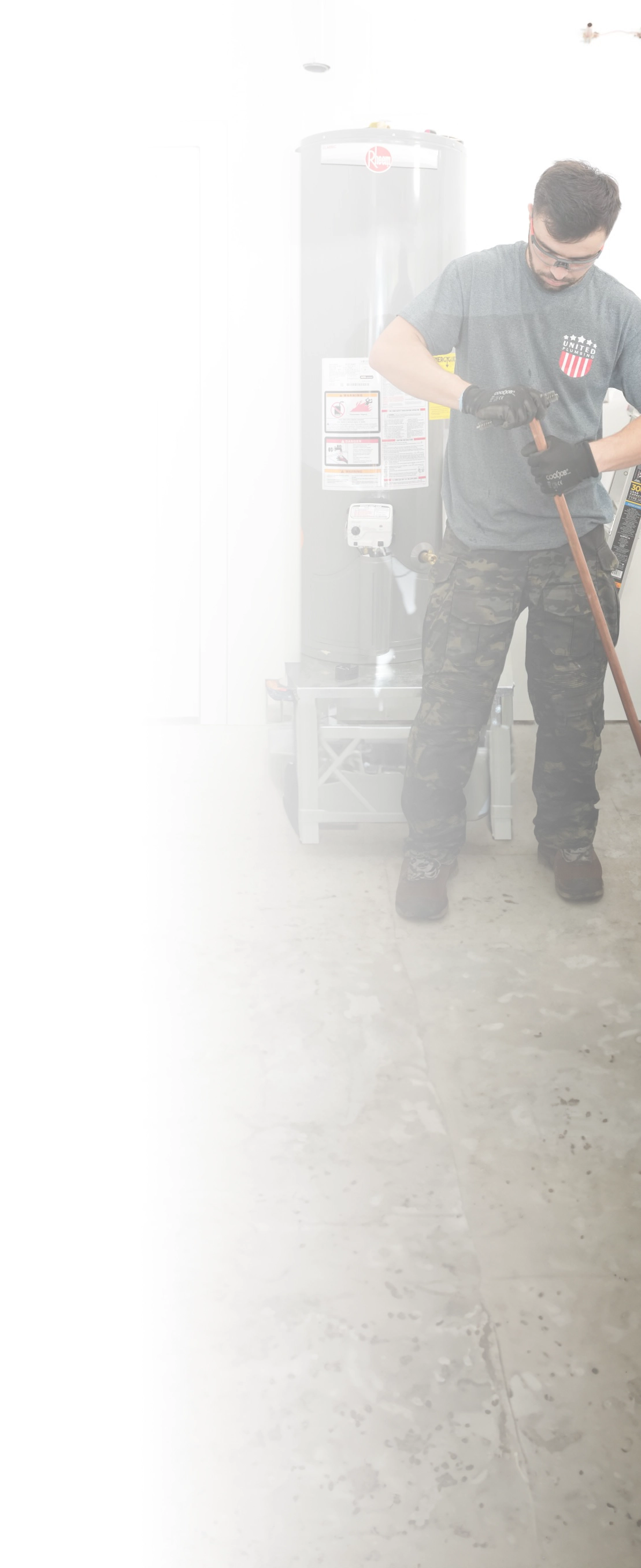 United Plumbing
& Water Heaters
Premier Sewer Drain Cleaning:


Elevating Plumbing Health in San Diego

United Plumbing & Water Heaters
Yelp Rating
5.0
Based on 502 reviews
Yelp Rating
5.0
Based on 127 reviews
Yelp Rating
5.0
Based on 599 reviews
Yelp Rating
5.0
Based on 1228 reviews
Unparalleled Sewer Drain Cleaning Services by United Plumbing & Water Heaters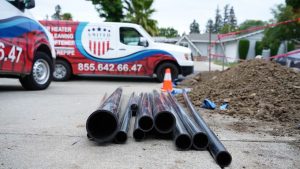 In the dynamic urban landscape of San Diego, United Plumbing & Water Heaters stands out with its exceptional sewer drain cleaning services. We bring expertise and precision to every task, ensuring your plumbing system remains in top-notch condition.
The Imperative of Routine Sewer Drain Maintenance
Sewer drain maintenance transcends mere reactionary measures; it's a strategic approach to safeguarding your plumbing system's longevity. Regularly scheduled cleanings can forestall clogs, reduce strain on pipes, and sustain hygienic conditions. This proactive strategy is essential to sidestep potential backups, foul smells, and pipe degradation.
Key Indicators That Signal a Need for Expert Drain Intervention
Persistent slow drainage in fixtures
Recurrent toilet clogs or backups
Peculiar gurgling from drains
Persistent foul odors from plumbing fixtures
Unexpected backups in showers or sinks
Economical and Effective Sewer Drain Solutions
United Plumbing & Water Heaters believes in offering value through transparent, competitive pricing. Our services are not only an immediate fix but an investment in your plumbing's future, potentially saving substantial expenses down the line.
Our Customer-First Philosophy
Your satisfaction drives our operations at United Plumbing & Water Heaters. We are committed to delivering top-tier service while respecting your schedule and property. Every task is executed with precision, effectiveness, and a high regard for customer preferences.
United Plumbing & Water Heaters: Your Trusted Partner Across San Diego
Our reach extends throughout San Diego, serving diverse locales with equal dedication and professionalism. No matter your location, our skilled team is prepared to deliver exemplary sewer drain cleaning services.
Ready for Exceptional Service? Get in Touch!
If sewer drain woes are plaguing your daily routine, it's time to call in the experts. Reach out to United Plumbing & Water Heaters to schedule a consultation or to explore our sewer drain cleaning options. Let us take charge of your plumbing challenges and guarantee seamless functionality.
Diverse Range of Sewer Drain Cleaning Services
Our array of services at United Plumbing & Water Heaters is designed to meet diverse needs, leveraging advanced techniques and seasoned expertise.
Our Spectrum of Services Encompasses:
Hydro Jetting Solutions: A formidable approach employing high-pressure water streams for thorough line cleansing.
Precise Video Diagnostics: Cutting-edge camera systems to accurately identify and assess internal line issues.
Effective Snaking Methods: Time-tested techniques for prompt clog resolution.
Rooter Solutions for Root Intrusion: Specialized services targeting root encroachment in sewer lines.
Proactive Maintenance Checks: Regular inspections and cleanings to avert future complications and promote system durability.
Contact United Plumbing Today - We're Ready to Help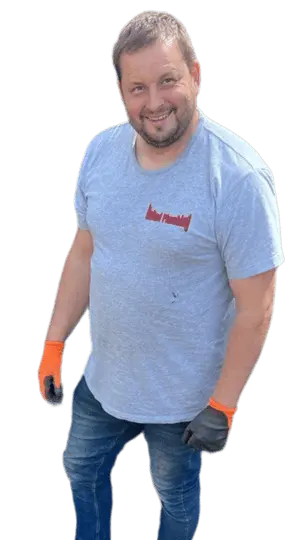 Our Reviews
Very quick responses with quality service, flexibility to adopt schedule change is good. Technician is professional and friendly. Services charge is very reasonable. I will definitely utilize their services in the future.
Anil Nanda (AKN)
2023-10-03
They are professional. To the point. Fair transaction. And they provide warranty on their work which is great.
They were able to come the same day I called. Service was quick and to the point, and the price was reasonable.
Had a blocked kitchen sink which another company came to fix, but wouldn't go on a flat one story roof to snake the vent. United plumbing was very responsive, and did an excellent job in a very short time. I'll call them again if needed for something else
Niyati Malaviya
2023-10-02
They provide very fast response and do quick fixes in timely manner.
They gave a quote in 15 minutes and came to repair on the same day. Efficient and professional. It's the second time I use their service. I certainly will again.
I replaced main street pipe with these folks. It was amazing work and very fast with reasonable price. They will be my go-to plumbers from now on.
Bella done a great job from the start to finish the job
Premier Sewer Drain Cleaning: Elevating Plumbing Health in San Diego
In densely populated regions, it's recommended to clean residential sewer drains every 18 to 22 months. Increased usage can lead to quicker accumulation of debris, grease, and other waste materials in the pipes. Regular cleaning helps prevent clogs, unpleasant odors, and potential backups, ensuring smooth and hygienic functioning of the drainage system.
Warning signs include slow draining sinks and bathtubs, frequent toilet clogs, gurgling noises from drains, water backing up in showers or basins, and unpleasant odors emanating from drains. If multiple fixtures exhibit these symptoms simultaneously, it's a strong indication that your sewer line requires professional cleaning.
Professional plumbers typically use methods like hydro jetting, which involves high-pressure water streams to remove blockages and buildup, or motorized drain snakes that break through clogs. For more severe blockages, video inspection tools are used to locate and assess the problem before deciding on the best cleaning approach.
Prevention is key to maintaining a clear sewer line. Avoid flushing anything besides human waste and toilet paper down toilets. In the kitchen, keep grease, coffee grounds, and food scraps out of drains. Regularly using enzyme-based cleaners can also help maintain clear pipes by breaking down potential clogs naturally.
Neglecting sewer drain cleaning can lead to severe blockages, resulting in backups and overflows that can cause significant property damage and pose health risks. Persistent clogs can also stress your plumbing system, potentially leading to broken or burst pipes, which can be costly to repair.
Tree roots can intrude into sewer lines through tiny cracks, seeking moisture. Once inside, they can grow and cause blockages. Addressing this involves mechanically cutting the roots and possibly repairing the damaged pipe. In some cases, chemical treatments are used to hinder root regrowth.
Frequent backups are a sign of a significant issue in your sewer line. It's essential to call a professional plumber for a thorough inspection and cleaning. They can diagnose the root cause, whether it's blockages, pipe damage, or tree root intrusion, and recommend the appropriate remedy.
While chemical drain cleaners can offer a temporary fix for minor clogs, they are generally not recommended for frequent use. They can be harsh on pipes, leading to corrosion and deterioration over time. For persistent or severe blockages, professional mechanical or hydro jetting cleaning is safer and more effective.
Regular sewer drain cleaning positively impacts the entire plumbing system. It ensures smooth flow, prevents backups, reduces the risk of pipe damage due to pressure buildup, and can extend the life of your plumbing system by preventing wear and tear caused by clogs.
Look for a service with good reviews, proper licensing and insurance, transparent pricing, and a history of reliable and professional work. A reputable service should use modern equipment and techniques and be willing to discuss their process and provide a clear explanation of the services they will perform.