United Plumbing & Water Heaters:

Your Go-To Solution in Chula Vista, CA
In Chula Vista, where the days are sunny and the community vibrant, the need for efficient home services is paramount. Enter United Plumbing & Water Heaters - your trusted partner, ensuring that your home's water heating and plumbing requirements are met with precision, expertise, and dedication.
Guarantee for 6 years

Well reviewed and highly trusted

Fully licensed and insured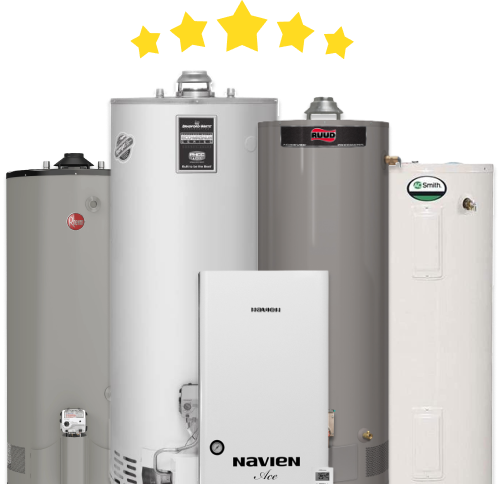 United Plumbing specialists also work with popular brands:
Diverse Water Heater Services Tailored for You
Charting the Waters of Efficient Heating in Chula Vista
Chula Vista residents understand the importance of a robust water heating system. Whether it's the pleasure of a warm shower after a day at the beach or efficient kitchen operations, water heaters play an integral role. However, the choice of equipment, its installation, and maintenance significantly influence the system's longevity and performance.
Our Reviews
Very quick responses with quality service, flexibility to adopt schedule change is good. Technician is professional and friendly. Services charge is very reasonable. I will definitely utilize their services in the future.
Anil Nanda (AKN)
2023-10-03
They are professional. To the point. Fair transaction. And they provide warranty on their work which is great.
They were able to come the same day I called. Service was quick and to the point, and the price was reasonable.
Had a blocked kitchen sink which another company came to fix, but wouldn't go on a flat one story roof to snake the vent. United plumbing was very responsive, and did an excellent job in a very short time. I'll call them again if needed for something else
Niyati Malaviya
2023-10-02
They provide very fast response and do quick fixes in timely manner.
They gave a quote in 15 minutes and came to repair on the same day. Efficient and professional. It's the second time I use their service. I certainly will again.
I replaced main street pipe with these folks. It was amazing work and very fast with reasonable price. They will be my go-to plumbers from now on.
Bella done a great job from the start to finish the job
Ensuring Smooth Flow with Drain Cleaning
Beyond the realm of water heating, drains form an essential part of any home's plumbing infrastructure. Our expert Drain Cleaning service helps prevent and tackle blockages, ensuring that your drains are in peak condition, offering smooth flow and functionality.
Contact United Plumbing Today - We're Ready to Help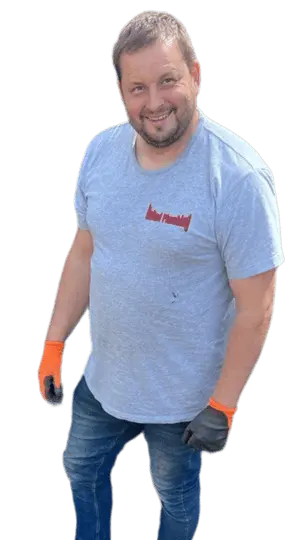 United Plumbing & Water Heaters: Why Choose Us?
Precision-Crafted Solutions: Our solutions are customized, ensuring that you get a perfect fit for your home's unique requirements.
Associations with the Best: Our partnerships with giants like A. O. Smith, Rinnai, and Rheem mean you get nothing but the best products.
Honest Pricing: Our commitment to transparency ensures there are no hidden surprises. Every quote is straightforward and honest.
Elevate Your Chula Vista Home Experience with United Plumbing & Water Heaters
For Chula Vista residents, efficient plumbing and optimal water heating are more than just conveniences; they're essentials. With United Plumbing & Water Heaters by your side, you can rest assured of unparalleled service, expertise, and commitment to quality.
As your neighborhood experts, we're committed to ensuring that your home remains a sanctuary of comfort. So, for every plumbing and water heater need, just remember – we're here to help. Elevate your living experience with us.
Frequently Asked Questions: Clarifying Water Heater Queries
For optimal functioning and to extend its lifespan, an annual service check is recommended.
Signs like erratic heating, frequent breakdowns, unusual sounds, and leaks suggest the need for professional attention.
While tankless heaters offer immediate hot water and are more energy-efficient, they might be pricier upfront. Your choice should be based on your family's needs and budget.
The ideal capacity depends on your household's daily consumption. For instance, a family of four usually benefits from a 40 or 50-gallon unit.
Leakage issues can arise from faulty valves, corroded tanks, or loose connections. It's always best to have professionals assess and rectify such problems.
Regular maintenance, timely repairs, and ensuring the unit isn't overstrained can help extend its life.