The Ultimate Guide to Shopping Water Heaters in Chula Vista

Guarantee for 6 years

Well reviewed and highly trusted

Fully licensed and insured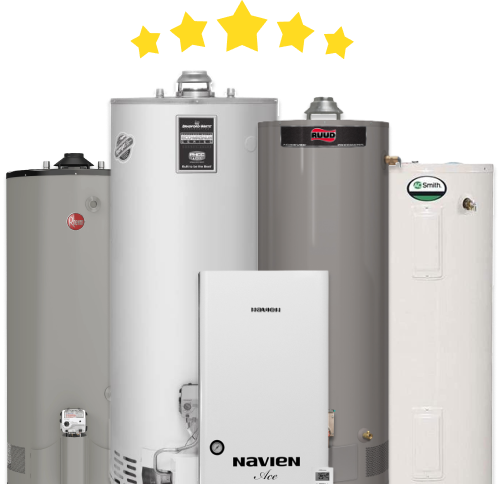 At the heart of every cozy home in Chula Vista is a robust water heater. Ensuring a continuous supply of warm water, especially during the cold months, is paramount. Here at United Plumbing & Water Heaters, we prioritize providing residents with the finest and most cost-efficient options in the market. As you embark on your journey to explore the right water heater, let us be your compass guiding you through the vast landscape of choices.
Navigating the Waters of Heaters
A water heater is not just a purchase; it's an investment in your home's comfort. But with an array of choices, how do you decide? Let's decode the popular types available:
Breaking Down the Choices
Hybrid Water Heater

: A perfect blend of conventional tank heaters and heat pump technology. It's energy-efficient and eco-friendly.

Instant Hot Water Heater

: Need hot water immediately? These heaters deliver instantly without any wait.

Gas Hot Water Heater

: Fueled by natural gas, these are popular for their rapid heating ability and consistent performance.

Tankless Water Heater

: A modern solution for those looking to save space and energy. Say goodbye to bulky tanks.

Electric Water Heater

: Simply plug and play. Easy to install, these heaters are known for their consistent output.

Electric Hot Water Heater

: Get the comfort of hot water using the power of electricity. Efficient and reliable.

Gas Water Heater

: Classic and powerful, these heaters use gas to ensure your home never runs out of hot water.
Choosing the right one often boils down to your home's requirements, your energy preferences, and, of course, the water heater price.
 Demystifying Water Heater Cost
Cost is often the elephant in the room. With water heater cost fluctuating based on types, brands, and capacities, it's essential to understand the value you're getting. While tankless water heaters might have a higher upfront cost, their energy savings in the long run can offset the initial investment. On the other hand, a gas hot water heater might seem economical initially but consider the recurring gas charges. Balancing between initial expenditure and long-term savings is the key.
United Plumbing & Water Heaters: Chula Vista's Trusted Partner
Why wander aimlessly when you have a seasoned guide? Our expertise spans across every type of water heater, ensuring you always make an informed decision. Whether you're enticed by the hybrid water heater's efficiency or the instant hot water heater's immediacy, we're here to bridge the gap between your needs and the perfect solution.
Our Reviews
Very quick responses with quality service, flexibility to adopt schedule change is good. Technician is professional and friendly. Services charge is very reasonable. I will definitely utilize their services in the future.
Anil Nanda (AKN)
2023-10-03
They are professional. To the point. Fair transaction. And they provide warranty on their work which is great.
They were able to come the same day I called. Service was quick and to the point, and the price was reasonable.
Had a blocked kitchen sink which another company came to fix, but wouldn't go on a flat one story roof to snake the vent. United plumbing was very responsive, and did an excellent job in a very short time. I'll call them again if needed for something else
Niyati Malaviya
2023-10-02
They provide very fast response and do quick fixes in timely manner.
They gave a quote in 15 minutes and came to repair on the same day. Efficient and professional. It's the second time I use their service. I certainly will again.
I replaced main street pipe with these folks. It was amazing work and very fast with reasonable price. They will be my go-to plumbers from now on.
Bella done a great job from the start to finish the job
Contact United Plumbing Today - We're Ready to Help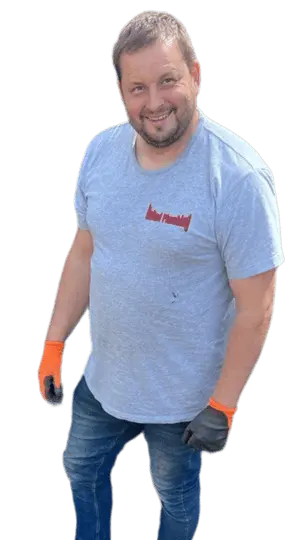 Frequently Asked Questions (FAQs) About Water Heaters
What factors influence the water heater price?

Capacity, type (tankless, gas, electric), brand, and additional features are key determinants.

Is a tankless water heater more energy-efficient than traditional ones?

Yes, tankless water heaters heat water on demand, which can result in significant energy savings in the long run.

How long does an average water heater last?

With proper maintenance, water heaters typically last 10-15 years.

Do electric water heaters consume a lot of electricity?

While they do rely on electricity, modern electric heaters are designed for efficiency, keeping consumption in check.

How frequently should I get my water heater serviced?

Annual servicing is recommended to ensure optimal performance and longevity.

Why is my water heater making a rumbling noise?

Sediment buildup at the bottom of the tank can cause this. Regular maintenance can help avoid it.
Dive into the World of Warmth with United Plumbing & Water Heaters
At the crossroads of innovation and reliability stands a water heater waiting to grace your home. Chula Vista residents have consistently trusted United Plumbing & Water Heaters to illuminate their path to the right choice. In a world brimming with options, let clarity be your guiding star.
From understanding the intricate differences between an electric hot water heater and a gas water heater to unraveling the mysteries of water heater cost, embark on a journey of discovery and warmth with us.
Warm baths, cozy evenings, and the comforting hum of a heater – a symphony of warmth and luxury awaits your home. Dive in with United Plumbing & Water Heaters. Your Chula Vista haven of warmth is just a decision away.