United Plumbing & Water Heaters:

Escondido's Trusted Partner for Comprehensive Water Heater Services
In the heart of Escondido, CA, nestled among the rolling hills and vibrant communities, United Plumbing & Water Heaters stands as a beacon of quality, reliability, and expertise in water heater services. Our commitment to providing homeowners with efficient, sustainable, and cost-effective water heating solutions is unwavering. We specialize in water heater repair, installation, and replacement, ensuring that your home never runs out of the comfort of warm water.
Guarantee for 6 years

Well reviewed and highly trusted

Fully licensed and insured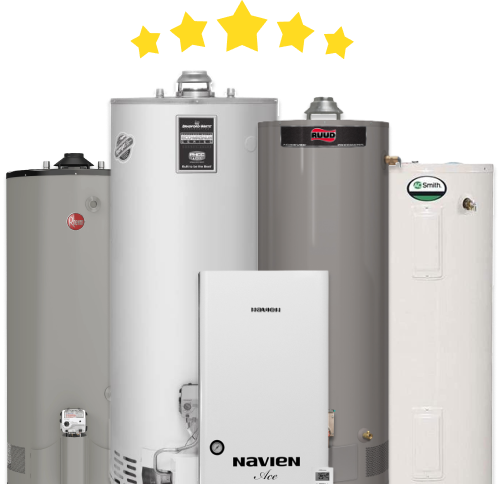 United Plumbing specialists also work with popular brands:
Unmatched Expertise in Water Heaters Repair
Our team of certified technicians is adept at diagnosing and fixing any issues with your water heaters. With a meticulous eye for detail, they handle:
State-of-the-Art Water Heaters Installation
At United Plumbing & Water Heaters, we go beyond repairs. Our installation services are second to none, ensuring that your water heating system is installed to perfection.
Water Heaters Installation: We provide professional installation services that align with industry standards and local building codes.
Tankless Water Heaters Installation: Embrace the efficiency and space-saving design with our expert tankless water heater installation.
Comprehensive Water Heaters Replacement
When repairs are no longer viable, we offer comprehensive replacement services, including:
Water Heaters Replacement: Our team can guide you through selecting and installing a new water heater that fits your needs.
Gallon Gas Water Heaters: Choose from a range of sizes, including 40 and 50-gallon models, for your water heater replacement needs.
Our Reviews
Very quick responses with quality service, flexibility to adopt schedule change is good. Technician is professional and friendly. Services charge is very reasonable. I will definitely utilize their services in the future.
Anil Nanda (AKN)
2023-10-03
They are professional. To the point. Fair transaction. And they provide warranty on their work which is great.
They were able to come the same day I called. Service was quick and to the point, and the price was reasonable.
Had a blocked kitchen sink which another company came to fix, but wouldn't go on a flat one story roof to snake the vent. United plumbing was very responsive, and did an excellent job in a very short time. I'll call them again if needed for something else
Niyati Malaviya
2023-10-02
They provide very fast response and do quick fixes in timely manner.
They gave a quote in 15 minutes and came to repair on the same day. Efficient and professional. It's the second time I use their service. I certainly will again.
I replaced main street pipe with these folks. It was amazing work and very fast with reasonable price. They will be my go-to plumbers from now on.
Bella done a great job from the start to finish the job
Superior Selection at Our Shop Water Heaters
We believe in providing a diverse range of high-quality water heaters to suit any requirement:
A. O. Smith Water Heaters: Innovatively designed for efficiency and longevity.
Rinnai Water Heaters: Perfect for those seeking an endless supply of hot water with tankless options.
Rheem Water Heaters: Reliable and high-performing water heaters for every home.
The United Plumbing & Water Heaters Advantage
Choosing us means opting for a service that values your time, investment, and trust. We offer:
Personalized Solutions: Our approach to each project is tailored to meet your specific needs.
Expert Recommendations: Our knowledgeable staff can help you shop water heaters that are right for your home.
Quality Assurance: We stand behind the quality of our work, ensuring your satisfaction with every service provided.
Contact United Plumbing Today - We're Ready to Help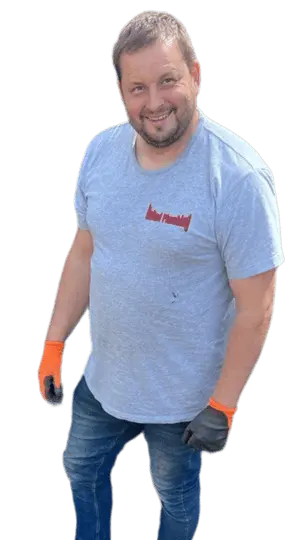 Drain Cleaning: An Essential Service for Escondido Homes
Alongside our water heater services, we provide thorough drain cleaning to ensure your entire plumbing system is in top shape. Our approach includes:
Drain Cleaning: Utilizing the latest techniques to clean and maintain your drains, preventing future problems.

Customized Care: We treat every home's plumbing needs with the individual attention it deserves.
United Plumbing & Water Heaters is dedicated to delivering unparalleled service in water heater repair, installation, and replacement. Our team, equipped with industry-leading knowledge of brands like A. O. Smith, Rinnai, and Rheem, stands ready to serve the residents of Escondido with professionalism and care. We invite you to visit our shop water heaters selection or contact us for a consultation—let us bring warmth and comfort into your home with the perfect water heating solution.
Frequently Asked Questions About Water Heater Services
Signs that you may need a replacement include age (over 10 years), rust-colored water, rumbling noises, or consistent repairs.
Tankless water heaters offer endless hot water on demand, are energy-efficient, and save space compared to traditional tank models.
A standard water heater installation usually takes a few hours, while tankless systems may take longer due to additional requirements.
While it's possible for a knowledgeable DIYer to install a water heater, it's recommended to have a professional do it to ensure safety and compliance with local codes.