United Plumbing & Water Heaters:

Mastering the Art of Water Heaters Replacement in Escondido, CA
Guarantee for 6 years

Well reviewed and highly trusted

Fully licensed and insured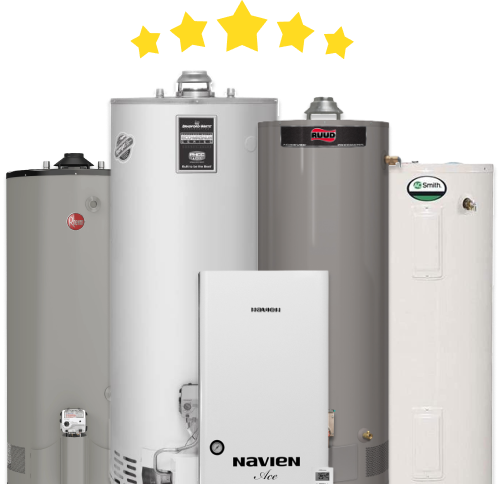 In the sun-drenched landscape of Escondido, California, where homes echo with laughter and warmth, the serenity that a hot shower brings is more than just a daily ritual—it's a moment of reprieve. United Plumbing & Water Heaters takes it upon themselves to ensure that these moments of comfort remain uninterrupted, specializing in flawless water heater replacement services tailored to meet the distinct needs of every household.
Ensuring Seamless Transition with Hot Water Heater Replacement
Escondido, with its tranquil vineyards and rich cultural tapestry, deserves nothing but the finest in home comfort. Understanding the pulse of this vibrant city, we, at United Plumbing & Water Heaters, curate our services to guarantee an uncompromised and enduring supply of hot water in every residence.
Comprehensive Water Heaters Replacement Services in Escondido
Hot Water Heater Replacement: Our skilled technicians facilitate smooth transitions from outdated or dysfunctional units to new, efficient systems.
Water Heater Plumber: We boast a team of experienced plumbers specializing in meticulous replacements, ensuring long-lasting functionality.
Replacement of Water Heater: We handle replacements with precision, ensuring minimal disruption to your routine.
Cost of Water Heater Replacement: We pride ourselves on transparency and affordability, providing clear cost estimations before commencing work.
Replacement Gas Water Heater & Replacing Electric Water Heater: Whether it's a gas or electric unit, our expertise spans across all types of replacements.
Replacing Water Heater with Tankless: Our team adeptly upgrades traditional systems to modern tankless units, aligning with contemporary needs.
Tailoring Solutions to Escondido's Distinctive Lifestyle
In catering to Escondido's residences, we adhere to a thorough approach that includes:
Customization: Recognizing the uniqueness of every home and proposing tailored solutions.

Quality Assurance: Implementing replacements that are durable and in compliance with safety standards.
FAQs – Demystifying the Intricacies of Water Heater Replacement
How do I know it's time to replace my water heater?

Typical signs include inconsistent water temperature, leaks, or if your unit is over a decade old.

How different is the hot water heater replacement cost from repairs?

While repairs can be less costly, repeated issues might warrant a more cost-effective replacement in the long run.

Can replacing a hot water heater with a tankless unit save on energy bills?

Yes, tankless units are generally more energy-efficient, often leading to savings on utility bills.

How much time does it take for the water heaters replacement process?

Depending on the unit and setup, replacements can take anywhere from a few hours to a day.

Is there a significant difference in the lifespan of a gas versus an electric water heater?

Both types generally offer a lifespan of around 10-15 years with proper maintenance.

What is involved in the process of water heater replacing?


The process includes disconnecting the old unit, ensuring compatibility with electrical or gas lines, installing the new unit, and testing for functionality.
Our Reviews
Very quick responses with quality service, flexibility to adopt schedule change is good. Technician is professional and friendly. Services charge is very reasonable. I will definitely utilize their services in the future.
Anil Nanda (AKN)
2023-10-03
They are professional. To the point. Fair transaction. And they provide warranty on their work which is great.
They were able to come the same day I called. Service was quick and to the point, and the price was reasonable.
Had a blocked kitchen sink which another company came to fix, but wouldn't go on a flat one story roof to snake the vent. United plumbing was very responsive, and did an excellent job in a very short time. I'll call them again if needed for something else
Niyati Malaviya
2023-10-02
They provide very fast response and do quick fixes in timely manner.
They gave a quote in 15 minutes and came to repair on the same day. Efficient and professional. It's the second time I use their service. I certainly will again.
I replaced main street pipe with these folks. It was amazing work and very fast with reasonable price. They will be my go-to plumbers from now on.
Bella done a great job from the start to finish the job
Contact United Plumbing Today - We're Ready to Help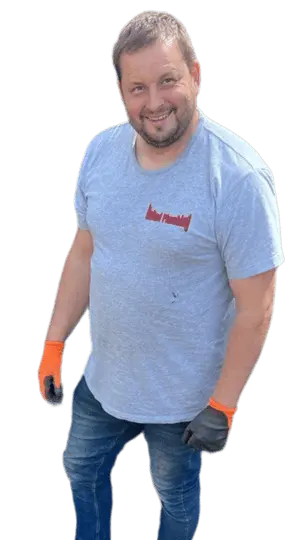 The United Pledge – Seamless Replacements that Resonate with Escondido
In the heart of Escondido, where homes are sanctuaries of warmth and solace, United Plumbing & Water Heaters is not just a service provider, but a partner in ensuring your home is equipped with the best.
Navigating the Journey from Old to New with United
Our commitment extends beyond the replacement process:
Holistic Consultations: Understanding your needs, assessing the existing setup, and proposing optimal solutions.
Transparent Communication: Clear conversations regarding costs and the intricacies of the replacement.
Excellence in Execution: Ensuring that the replacement process is carried out seamlessly and efficiently.
Post-Replacement Support: Standing by our services and ensuring your satisfaction is met consistently.
United in Comfort – Crafting Warmth in Escondido Homes
In Escondido, where the harmony of urban living and nature's grace exists in abundance, United Plumbing & Water Heaters takes pride in infusing comfort and ease into homes. Our water heaters replacement services stand testament to our commitment to quality, efficiency, and relentless pursuit of perfection. Trust us with your replacement needs, and allow us to carve a niche of comfort in your Escondido home, ensuring every moment is warm, and every memory is cherished.