United Plumbing & Water Heaters:

Bringing Rheem's Excellence to Escondido Homes
Guarantee for 6 years

Well reviewed and highly trusted

Fully licensed and insured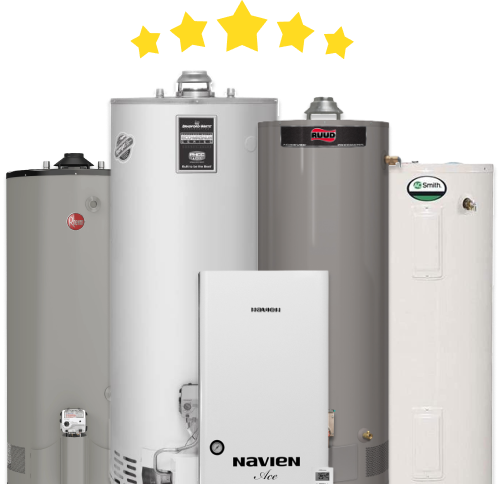 Nestled in the sun-kissed valleys of Southern California, Escondido boasts a rich tapestry of culture, history, and modern living. In sync with this evolving landscape, United Plumbing & Water Heaters proudly presents an array of Rheem Water Heaters that seamlessly blend innovative technology and lasting performance.
Rheem Water Heaters: A Symphony of Warmth and Reliability
The quest for a reliable, enduring, and efficient water heater is a common pursuit for Escondido's discerning homeowners. Rheem, with its legacy of quality, answers this call by offering a suite of water heating solutions that redefine comfort and convenience.
The Rheem Portfolio: Diverse Solutions for Every Home
From bustling family residences to tranquil retreats, Escondido homes are as varied as the city's vibrant history. Recognizing this, Rheem presents a diverse range of water heaters.
Rheem Hot Water Heaters: Engineered for consistency, Rheem's hot water heaters promise an unbroken stream of warmth in every season.
Rheem Tankless Water Heater: With compact designs and on-demand heating, Rheem's tankless models cater to spaces big and small.
Rheem Gas Water Heater: Combining efficiency with power, these gas-powered units promise quick heating and lasting durability.
Rheem Electric Water Heater: Ideal for homes prioritizing energy efficiency, these units bring quiet reliability and consistent performance.
Rheem Professional Water Heater: These top-tier units represent the pinnacle of Rheem's innovation, delivering professional-grade performance to your home.
Unraveling the Rheem Advantage
Unwavering Quality: Rheem's commitment to quality ensures each unit is meticulously crafted for reliability.

Efficient Designs: From tankless to traditional, Rheem's designs prioritize energy efficiency without compromising performance.

Diverse Offerings: Rheem's extensive catalog ensures that there's a perfect fit for every home.
Frequently Asked Questions: Demystifying Rheem Water Heaters
What makes Rheem water heaters stand out for Escondido residents?

Rheem's blend of efficiency, reliability, and diverse options caters perfectly to the varied needs of Escondido homes.

How do Rheem tankless water heater reviews reflect their performance?

Rheem tankless water heaters are consistently lauded for their energy efficiency and space-saving designs, often receiving high praise in reviews for their long-lasting performance.

What should I consider when choosing between a Rheem gas water heater and an electric one?


While gas heaters tend to heat water faster, electric heaters can be more energy-efficient and easier to install. Your choice would depend on your household's needs and preferences.

How does the Rheem professional water heater elevate the water heating experience?


The professional series boasts advanced features, enhanced durability, and optimal energy utilization, ensuring a premium experience for users.

Is it complex to install a Rheem water heater?


No, with United Plumbing & Water Heaters, the installation process is seamless, ensuring that your Rheem unit is perfectly integrated into your home.
Our Reviews
Very quick responses with quality service, flexibility to adopt schedule change is good. Technician is professional and friendly. Services charge is very reasonable. I will definitely utilize their services in the future.
Anil Nanda (AKN)
2023-10-03
They are professional. To the point. Fair transaction. And they provide warranty on their work which is great.
They were able to come the same day I called. Service was quick and to the point, and the price was reasonable.
Had a blocked kitchen sink which another company came to fix, but wouldn't go on a flat one story roof to snake the vent. United plumbing was very responsive, and did an excellent job in a very short time. I'll call them again if needed for something else
Niyati Malaviya
2023-10-02
They provide very fast response and do quick fixes in timely manner.
They gave a quote in 15 minutes and came to repair on the same day. Efficient and professional. It's the second time I use their service. I certainly will again.
I replaced main street pipe with these folks. It was amazing work and very fast with reasonable price. They will be my go-to plumbers from now on.
Bella done a great job from the start to finish the job
Contact United Plumbing Today - We're Ready to Help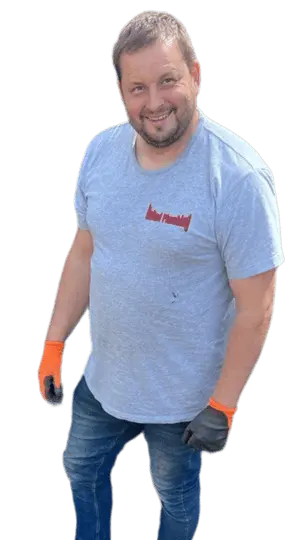 Tailoring Rheem's Excellence to Escondido: United Plumbing & Water Heaters
United Plumbing & Water Heaters adopts a meticulous approach to align the unique features of Rheem's extensive range with the distinct needs of every Escondido residence.
Beyond Installation: A Partnership for Warmth and Comfort
Consultative Approach: We assist in choosing the ideal Rheem model, ensuring it complements your home's requirements seamlessly.
Precision in Execution: Installation of your chosen Rheem unit, whether a Rheem hot water heater or a tankless variant, is executed flawlessly by our skilled technicians.
Continuous Support: Our commitment extends beyond installation, ensuring your Rheem unit operates at peak performance throughout its lifespan.
United Plumbing & Water Heaters: Crafting Comfort in Escondido Homes
In the heart of Escondido, where tradition and modernity walk hand in hand, United Plumbing & Water Heaters stands as a beacon of quality and trust. We bring the comfort of Rheem's innovative water heating solutions into your homes, ensuring that the warmth extends beyond just the water flowing from your taps.
From assessing Rheem tankless water heater reviews to understanding the nuances of Rheem electric water heater installations, we guide you at every step. Let us craft an ambiance of warmth, reliability, and unbroken comfort in your Escondido residence, ensuring that every day is welcomed with the reliable embrace of Rheem's excellence.