United Plumbing & Water Heaters:

Mastering the Art of Drain Cleaning in Escondido, CA
Guarantee for 6 years

Well reviewed and highly trusted

Fully licensed and insured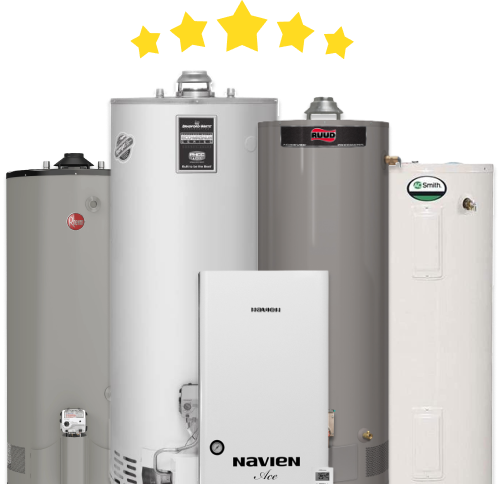 In the serene neighborhoods of Escondido, CA, the household's harmony often resides in the unseen, quietly functioning amenities. United Plumbing & Water Heaters understands the essential role of clean, free-flowing drains in maintaining this harmony. From kitchens to bathrooms, our drain cleaning services ensure that every Escondido home runs smoothly, silently, and efficiently.
Comprehensive Drain Cleaning Solutions: Ensuring Flow & Functionality
Our professional drain cleaners are well-acquainted with the unique plumbing requirements and challenges faced by Escondido residents. Armed with expertise, they embody the perfect balance between quick action and lasting results.
United Plumbing & Water Heaters: A Symphony of Clean Drains
The requirement for drain cleaning services can vary from household to household. Some might need experts for cleaning a shower drain while others might require a more general drain cleaning. Regardless of the specifics, finding a reliable drain cleaner near me is an oft-repeated query among Escondido residents.
Best Drain Cleaning: With an unwavering commitment to quality, our best drain cleaning services include a meticulous inspection of your drains and tailored solutions for unclogging them.
Good Drain Cleaners: We understand that good drain cleaners not only resolve the existing problems but also preempt future clogging issues. Our experts employ state-of-the-art techniques and technologies to ensure that your drains remain clean and clear.
Cleaning Shower Drains: For many, cleaning shower drains might seem like a trivial task until one experiences the inconvenience of a clogged shower. Our services ensure that such inconveniences are addressed swiftly.
The United Plumbing & Water Heaters Difference: A Promise of Excellence
Being a part of the Escondido community, we understand the local nuances, making our drain cleaning services uniquely attuned to the needs of the residents. We don't just unclog drains; we build relationships through trust and reliability.
Frequently Asked Questions: Guiding You Through Drain Cleaning Needs
How often should I schedule drain cleaning services?

Periodic drain cleaning, perhaps annually, can help prevent unexpected clogs and ensure the seamless functioning of your plumbing system.

Can

regular

household remedies unclog drains effectively?




While certain home remedies can provide temporary relief, professional drain cleaners ensure thorough cleaning and long-lasting results.

What signs indicate that I need drain cleaning services?


Slow draining water, unpleasant odors, and frequent clogging are signs that professional drain cleaning might be necessary.

Do you offer specialized services for cleaning a shower drain?


Yes, United Plumbing & Water Heaters offers specialized solutions for cleaning shower drains to ensure optimal water flow.
Tailored Solutions for Every Escondido Home
Every drain has its unique challenges, and our specialized approach ensures that we meet these head-on. From kitchens to bathrooms, our drain cleaning services in Escondido are designed to address the unique needs of each household.
Our Reviews
Very quick responses with quality service, flexibility to adopt schedule change is good. Technician is professional and friendly. Services charge is very reasonable. I will definitely utilize their services in the future.
Anil Nanda (AKN)
2023-10-03
They are professional. To the point. Fair transaction. And they provide warranty on their work which is great.
They were able to come the same day I called. Service was quick and to the point, and the price was reasonable.
Had a blocked kitchen sink which another company came to fix, but wouldn't go on a flat one story roof to snake the vent. United plumbing was very responsive, and did an excellent job in a very short time. I'll call them again if needed for something else
Niyati Malaviya
2023-10-02
They provide very fast response and do quick fixes in timely manner.
They gave a quote in 15 minutes and came to repair on the same day. Efficient and professional. It's the second time I use their service. I certainly will again.
I replaced main street pipe with these folks. It was amazing work and very fast with reasonable price. They will be my go-to plumbers from now on.
Bella done a great job from the start to finish the job
Contact United Plumbing Today - We're Ready to Help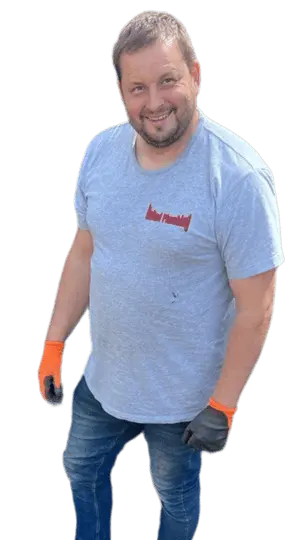 The Services Spectrum: From General to Specific
Let's explore our array of services:
Drain Cleaning: Comprehensive solutions to ensure free-flowing drains.

Drain Cleaners: Experts who specialize in unclogging and cleaning.

Cleaning a Shower Drain: Specialized services for a common issue.

Best Drain Cleaning: Combining efficiency with long-lasting results.
United Plumbing & Water Heaters: Your Neighbor in Escondido
Choosing the right drain cleaner near me in Escondido is a decision that goes beyond mere proximity. It's about trust, reliability, and the assurance that your home is in good hands.
In the tranquil surroundings of Escondido, where each household is a unique story, United Plumbing & Water Heaters weaves a narrative of comfort and convenience. Our drain cleaning services ensure that every story unfolds smoothly, without the interruption of clogged drains or plumbing issues.
Through our tailored solutions, from cleaning shower drains to offering the best drain cleaning services, we prioritize the needs of our Escondido community. Our commitment to quality and your satisfaction ensures that every service call is an opportunity to strengthen our bond with you.
With over 900 words of dedication, we don't just pledge services; we promise a harmonious home, one drain at a time.