United Plumbing & Water Heaters:

Your One-Stop Destination to Shop Water Heaters in Escondido
Guarantee for 6 years

Well reviewed and highly trusted

Fully licensed and insured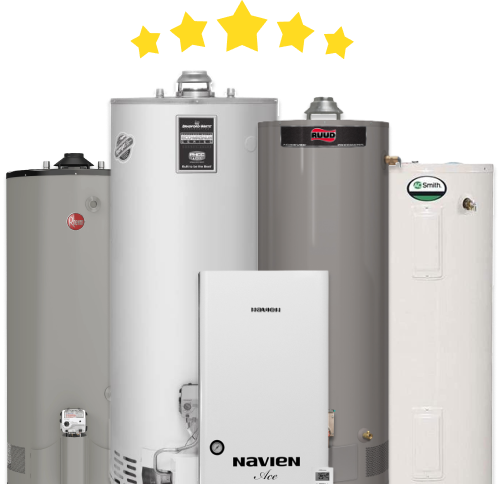 Nestled in the heart of Escondido, where warmth and comfort are as cherished as the city's cultural riches, United Plumbing & Water Heaters unfolds a world of water heating solutions, ensuring that every home finds its perfect match.
Explore an Array of Water Heaters: Crafting Warmth for Every Escondido Home
In the evolving landscape of Escondido, the need for efficient, reliable, and cost-effective water heaters has never been more pressing. Recognizing this demand, we present an eclectic range of water heaters, each promising to turn your everyday experience into one of unbridled comfort.
A Symphony of Choices: Water Heaters Tailored to Your Needs
Navigating the realm of water heaters can be overwhelming. However, understanding the diverse needs of Escondido homes, we bring a variety that caters to every unique requirement.
Hybrid Water Heater: This eco-friendly marvel combines conventional tank storage with a heat pump, ensuring energy efficiency without compromising on capacity.
Instant Hot Water Heater: Ideal for homes that prioritize immediate comfort, these heaters ensure that hot water is just a faucet-turn away.
Gas Hot Water Heater: Robust, powerful, and efficient, these units are perfect for households with substantial hot water needs.
Electric Water Heater: Silence and efficiency are the hallmarks of electric water heaters, making them a popular choice among Escondido residents.
Tankless Water Heater: Compact and efficient, these heaters provide hot water on demand, making them a space-saving miracle.
Electric Hot Water Heater: Combining the ease of electric power with the luxury of continuous hot water, these heaters redefine comfort.
Gas Water Heater: Known for their longevity and consistent performance, gas water heaters remain a time-tested favorite.
Find Your Perfect Match: Factors to Consider
Water Heater Price: Balancing cost with features is crucial. We offer a range that ensures you find a unit within your budget without compromising on quality.

Water Heater Cost: This encompasses not just the upfront price but also long-term expenses related to energy efficiency and maintenance.

Hot Water Heater Specifications: From capacity to energy ratings, understanding specifications ensures you select the perfect unit for your home.
Frequently Asked Questions: Guiding Your Purchase
How do I choose between a gas and an electric water heater?


Gas heaters are typically faster and more energy-efficient but may have a higher upfront cost. Electric heaters are usually cheaper and easier to install. Your choice should align with your usage patterns and budget.

What is the advantage of a hybrid water heater?

Hybrid water heaters combine the best of both traditional and tankless designs, offering energy efficiency and constant supply without occupying much space.

What factors affect the water heater price?

Capacity, energy efficiency, brand, and type (tankless, hybrid, etc.) significantly impact the price of a water heater.

How do I estimate the water heater cost over time?

Considering the unit's energy efficiency, maintenance requirements, and lifespan can give a rough estimate of long-term costs.

Is an instant hot water heater suitable for large families?

While instant water heaters provide immediate hot water, their flow rate might be limited. For larger families, a robust gas or large-capacity electric heater might be more suitable.
Our Reviews
Very quick responses with quality service, flexibility to adopt schedule change is good. Technician is professional and friendly. Services charge is very reasonable. I will definitely utilize their services in the future.
Anil Nanda (AKN)
2023-10-03
They are professional. To the point. Fair transaction. And they provide warranty on their work which is great.
They were able to come the same day I called. Service was quick and to the point, and the price was reasonable.
Had a blocked kitchen sink which another company came to fix, but wouldn't go on a flat one story roof to snake the vent. United plumbing was very responsive, and did an excellent job in a very short time. I'll call them again if needed for something else
Niyati Malaviya
2023-10-02
They provide very fast response and do quick fixes in timely manner.
They gave a quote in 15 minutes and came to repair on the same day. Efficient and professional. It's the second time I use their service. I certainly will again.
I replaced main street pipe with these folks. It was amazing work and very fast with reasonable price. They will be my go-to plumbers from now on.
Bella done a great job from the start to finish the job
Contact United Plumbing Today - We're Ready to Help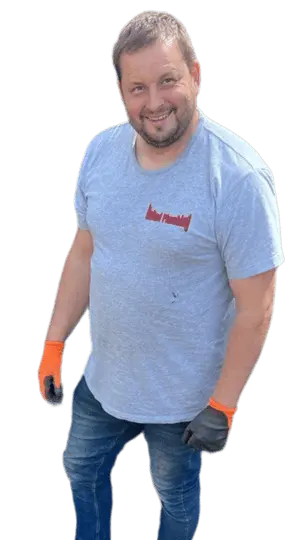 United Plumbing & Water Heaters: Shaping the Landscape of Comfort in Escondido
Understanding the nuances of water heaters is a complex task, but with United Plumbing & Water Heaters, the journey is seamless. We not only guide you through the maze of water heater prices and specifications but also ensure that the water heater cost aligns perfectly with your needs and expectations.
Elevate Your Experience: Shop Water Heaters with Confidence
We pride ourselves on creating a space where quality meets diversity. From assisting in choosing between a hybrid water heater and a tankless water heater to demystifying the costs associated with each variant, our expertise ensures you make an informed decision.
Crafting a Symphony of Warmth in Escondido
In the vibrant community of Escondido, where every home is a testament to the city's eclectic charm, United Plumbing & Water Heaters stands as a trusted companion. We bring to you a curated range of water heaters, each designed to echo the city's spirit of warmth and comfort.
From the modernity of instant hot water heaters to the enduring grace of traditional gas water heaters, our collection is crafted to ensure that every Escondido home finds its rhythm in our melody of warmth. Join us as we redefine comfort, one heater at a time.