Water Heater Repair Services

in Chula Vista, CA
Guarantee for 6 years

Well reviewed and highly trusted

Fully licensed and insured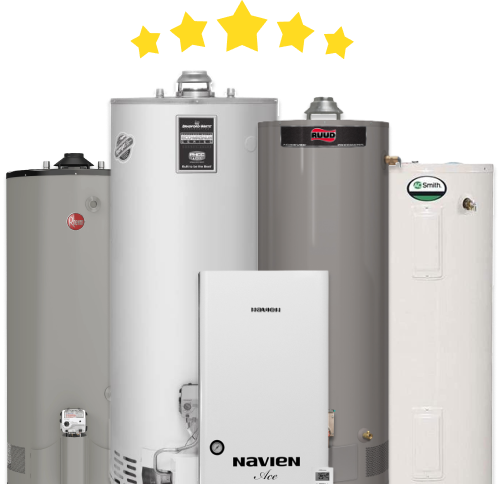 Are you a resident of Chula Vista seeking reliable water heater repair services? Water heaters are indispensable appliances in our homes, especially during those cold mornings when a hot shower is the only thing between you and the bustling day ahead. At United Plumbing & Water Heaters, we understand the essence of having an efficiently working water heater, and we're here to ensure you enjoy uninterrupted service.
Understanding the Importance of Water Heater Repairs
Nothing disrupts the rhythm of your day like a malfunctioning water heater. Whether you've experienced the chill of a cold shower or noticed your hot water heater leaking, these are signs that it's time for some professional attention.
The Most Common Water Heater Issues We Encounter
Water Heater Leaking:
Leaks can originate from multiple parts of your unit, from the tank to the pressure relief valve. Detecting the source of the leak is crucial in addressing the problem adequately.
Gas Water Heater Repairs:
Gas water heaters, although efficient, can present challenges like pilot light issues or gas leaks.
Electric Water Heater Repairs:
These units can face thermostat malfunctions or heating element failures, among other issues.
Hot Water Heater Repair:
Sometimes, the issue isn't a leak but a heater that doesn't produce hot water. This can be due to various reasons, including faulty thermostats or sediment build-up.
Repairing Tankless Water Heaters:
Being newer to the market, these heaters come with their unique set of challenges, like mineral build-ups or burner issues.
 Why Choose United Plumbing & Water Heaters for Repairs?
While searching for "water heater repair near me" on the internet will yield many results, residents of Chula Vista prefer us for multiple reasons:
Local Expertise:
Being locally based, we understand the unique needs and challenges faced by the residents of Chula Vista.
Variety of Services:
From repairing water heaters of all types to handling both gas and electric water heater repairs, we've got you covered.
Efficiency:
We ensure quick turnaround times without compromising the quality of service.
Understanding the Repair Process
Once you notice a problem, reach out to our team. Here's a brief look at how we tackle water heater repairs:
Diagnosis:
Our team will first diagnose the issue, ensuring we understand the root cause of the problem.
Recommendation:
After diagnosis, we provide you with a detailed overview of the issue and recommend the best course of action.
Repair:
Once you give the nod, our professionals will get to work, ensuring your heater is back up and running in no time.
Our Reviews
Very quick responses with quality service, flexibility to adopt schedule change is good. Technician is professional and friendly. Services charge is very reasonable. I will definitely utilize their services in the future.
Anil Nanda (AKN)
2023-10-03
They are professional. To the point. Fair transaction. And they provide warranty on their work which is great.
They were able to come the same day I called. Service was quick and to the point, and the price was reasonable.
Had a blocked kitchen sink which another company came to fix, but wouldn't go on a flat one story roof to snake the vent. United plumbing was very responsive, and did an excellent job in a very short time. I'll call them again if needed for something else
Niyati Malaviya
2023-10-02
They provide very fast response and do quick fixes in timely manner.
They gave a quote in 15 minutes and came to repair on the same day. Efficient and professional. It's the second time I use their service. I certainly will again.
I replaced main street pipe with these folks. It was amazing work and very fast with reasonable price. They will be my go-to plumbers from now on.
Bella done a great job from the start to finish the job
Contact United Plumbing Today - We're Ready to Help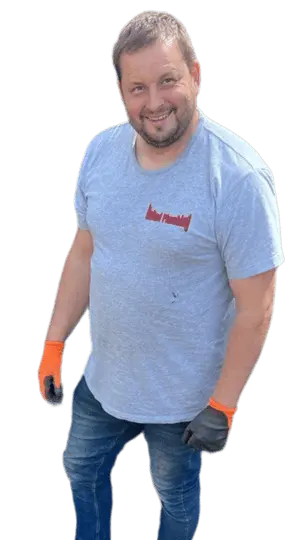 Frequently Asked Questions (FAQs) About Water Heater Repairs
How often should water heaters be serviced?

Regular maintenance is recommended annually to keep them running efficiently and prolong their life.

Can a leaking water heater be repaired?

Yes, many leaks can be fixed, depending on the source. However, if the tank itself is leaking, a replacement might be necessary.

Is it safe to ignore a malfunctioning water heater?

No. Ignoring problems can lead to larger, more costly issues or even pose safety risks, especially with gas water heaters.

What's the average lifespan of a water heater?

With regular maintenance, traditional tank water heaters can last 10-15 years, while tankless models can last up to 20 years.

Why is there no hot water coming from my heater?

This can result from issues like a faulty thermostat, a malfunctioning heating element, or a tripped circuit breaker.

How can I tell if my tankless water heater needs repairs?

Signs include fluctuating water temperatures, decreased water flow, or the unit producing cold water.
H3: Concluding Thoughts
Water heaters are intricate devices that require specialized knowledge to repair. At United Plumbing & Water Heaters, we bring expertise, experience, and local understanding to the table, ensuring Chula Vista residents always have access to hot water. Reach out to us today and let's restore warmth to your home.