Your Go-To Solution for Water Heater Installation in Chula Vista, CA

Guarantee for 6 years

Well reviewed and highly trusted

Fully licensed and insured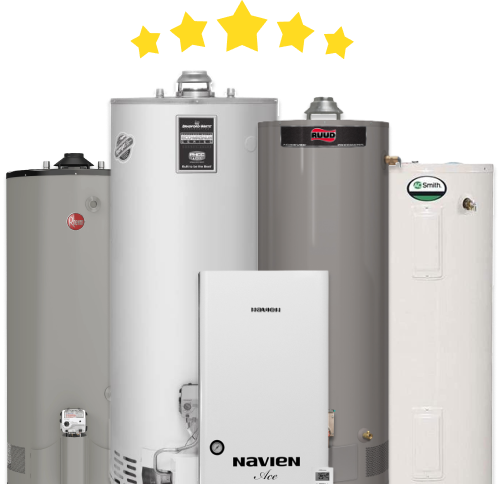 Chula Vista residents understand the significance of a dependable hot water source. This essential home component is pivotal for daily activities like taking showers, doing laundry, or washing dishes. If you're thinking about water heater installation or upgrading your current unit, United Plumbing & Water Heaters is here to guide you through every step of the process.
Comprehensive Services for All Your Water Heater Needs
Choosing the right water heater for your home can be challenging given the vast array of options available. Yet, the right installation can make a substantial difference in the unit's efficiency and lifespan. Our team provides complete services for the installation of water heaters and ensures that the process is seamless and hassle-free.
Types of Water Heaters We Install
Traditional Water Heaters

: These are the most common and come equipped with a tank where water is stored and heated. They can be powered by gas or electricity.

Tankless Water Heaters

: Known for their energy efficiency, these heaters warm up water on-demand, ensuring you never run out of hot water. They can be electric or gas-powered.

Hybrid Water Heaters

:

These combine the best features of traditional and tankless heaters, offering storage capabilities with the benefits of on-demand heating.
Factors Influencing Water Heater Installation Cost
The installation water heater cost can vary based on several factors:
Type of Water Heater

: The cost differs between traditional, tankless, and hybrid heaters.

Size and Capacity

: A larger unit or one with a higher capacity generally costs more.

Location

: The ease or difficulty of the installation site in your home can influence the cost.

Additional Features

: Advanced features, like digital displays or Wi-Fi capabilities, can add to the expense.
Benefits of Proper Water Heater Installation
A well-executed installation of hot water heaters is more than just setting up the unit. Here's what you gain:
Optimal Efficiency

: Proper installation ensures that the unit operates at peak efficiency, which can lead to savings on your utility bills.

Extended Lifespan

: A correctly installed water heater experiences fewer operational problems, leading to a longer lifespan.

Safety

: Especially crucial for gas-powered units, correct installation ensures that there are no leaks or issues that could pose safety risks.
Our Reviews
Very quick responses with quality service, flexibility to adopt schedule change is good. Technician is professional and friendly. Services charge is very reasonable. I will definitely utilize their services in the future.
Anil Nanda (AKN)
2023-10-03
They are professional. To the point. Fair transaction. And they provide warranty on their work which is great.
They were able to come the same day I called. Service was quick and to the point, and the price was reasonable.
Had a blocked kitchen sink which another company came to fix, but wouldn't go on a flat one story roof to snake the vent. United plumbing was very responsive, and did an excellent job in a very short time. I'll call them again if needed for something else
Niyati Malaviya
2023-10-02
They provide very fast response and do quick fixes in timely manner.
They gave a quote in 15 minutes and came to repair on the same day. Efficient and professional. It's the second time I use their service. I certainly will again.
I replaced main street pipe with these folks. It was amazing work and very fast with reasonable price. They will be my go-to plumbers from now on.
Bella done a great job from the start to finish the job
Contact United Plumbing Today - We're Ready to Help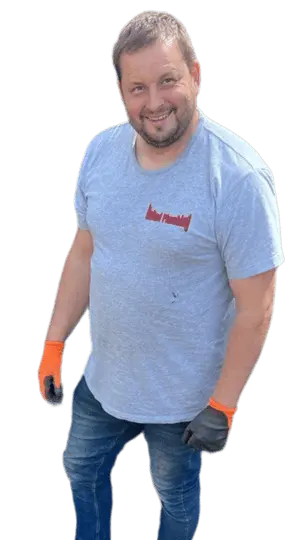 Why United Plumbing & Water Heaters is Your Best Choice
If you've been searching for "water heater installation near me", here's why Chula Vista residents trust us:
Expertise in Diverse Installations

: Whether you're considering

tankless water heaters installation

or a traditional model, we have the experience to handle it.

Transparent Pricing

: We offer detailed breakdowns of

water heater installation costs

, ensuring no hidden surprises.

Local Professionals

: Being Chula Vista locals, we understand the unique needs of our community.
Frequently Asked Questions (FAQs) on Water Heater Installation
How long does it typically take to install a water heater?


Most installations take between 2-4 hours, depending on the unit and installation site.

Is it worth investing in a tankless water heater?


While the cost tankless water heater installation might be higher upfront, the energy savings and extended lifespan often make it a valuable investment in the long run.

How do I know which size water heater is suitable for my home?


The ideal size is based on the number of people in your home and your peak water usage. Our team can assist in determining the perfect fit.

Can I install a water heater by myself?


While DIY is possible, it's recommended to use professionals, especially for gas units, to ensure safety and efficiency.

Are there any rebates or tax credits available?


Some energy-efficient models qualify for rebates or tax credits. It's best to check with local agencies or utility companies.

What if I have space constraints?

Opting for tankless water heater installation near me can be a solution, as these units are compact and can even be installed outside in some cases.
Final Words
At United Plumbing & Water Heaters, we understand that each home in Chula Vista is unique, and so are its water heater needs. Our commitment is to provide a hassle-free installation process tailored to your specific requirements. With us, you're not just getting a service; you're investing in years of peace of mind and reliable hot water. Contact us today, and let's ensure every shower you take is the perfect temperature!