Rheem Water Heaters:

Heating Chula Vista Homes with Precision and Elegance
Guarantee for 6 years

Well reviewed and highly trusted

Fully licensed and insured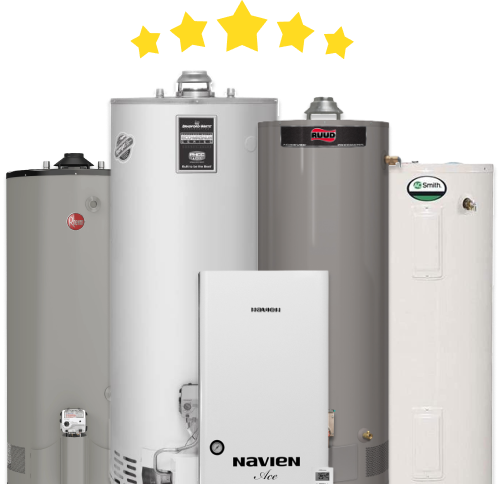 When homeowners of Chula Vista envision modern, dependable, and energy-efficient water heaters, one name invariably springs to mind: Rheem. With a legacy spanning almost a century, Rheem has established itself as an indisputable front-runner in the water heating industry. At United Plumbing & Water Heaters, we proudly integrate the brilliance of Rheem water heaters into our service offering, ensuring Chula Vista homes never run cold.
Dive into the World of Rheem Water Heaters
Behind every drop of steaming hot water in countless homes is the innovation and engineering prowess of Rheem. With an expansive range that caters to diverse requirements, Rheem ensures every household, big or small, experiences luxury in its purest form.
The Rheem Collection: Designed for Every Home
Every household in Chula Vista has unique demands, and Rheem's eclectic collection ensures no call goes unanswered. Here's a glimpse into what Rheem brings to the table:
Rheem Hot Water Heaters

: Traditional yet modern, these are the stalwarts of the Rheem family.

Rheem Electric Water Heater

: Efficient, silent, and perfect for homes looking to harness the power of electricity.

Rheem Gas Water Heater

: Designed for those who prioritize speed and efficiency, Rheem's gas heaters are top of their class.

Rheem Tankless Water Heater

: A masterclass in modernity. Save space and energy with these instant heaters.

Rheem Professional Water Heater

: A fusion of elegance, durability, and performance for those who demand nothing but the best.
From installation to maintenance, United Plumbing & Water Heaters ensures that the magic of Rheem seamlessly flows into every Chula Vista residence.
Our Reviews
Very quick responses with quality service, flexibility to adopt schedule change is good. Technician is professional and friendly. Services charge is very reasonable. I will definitely utilize their services in the future.
Anil Nanda (AKN)
2023-10-03
They are professional. To the point. Fair transaction. And they provide warranty on their work which is great.
They were able to come the same day I called. Service was quick and to the point, and the price was reasonable.
Had a blocked kitchen sink which another company came to fix, but wouldn't go on a flat one story roof to snake the vent. United plumbing was very responsive, and did an excellent job in a very short time. I'll call them again if needed for something else
Niyati Malaviya
2023-10-02
They provide very fast response and do quick fixes in timely manner.
They gave a quote in 15 minutes and came to repair on the same day. Efficient and professional. It's the second time I use their service. I certainly will again.
I replaced main street pipe with these folks. It was amazing work and very fast with reasonable price. They will be my go-to plumbers from now on.
Bella done a great job from the start to finish the job
Contact United Plumbing Today - We're Ready to Help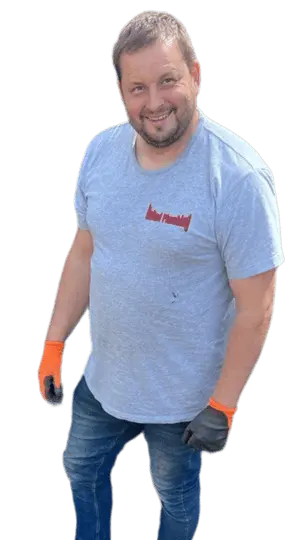 United Plumbing & Water Heaters: Rheem's Trusted Partner in Chula Vista
Our expertise isn't just limited to understanding the nuts and bolts of a heater. We delve deeper, understanding the essence of Rheem:
Holistic Understanding

: We have a nuanced grasp of every model, be it the celebrated

Rheem tankless water heater

or the trusted traditional heaters.

Tailored Recommendations

: Based on your home's size, water usage patterns, and energy preferences, we recommend the perfect Rheem model.

Commitment to Quality

: Just as Rheem is uncompromising about quality, so are we. Every installation, repair, or maintenance job is executed with meticulous attention to detail.
FAQs about Rheem Water Heaters
Why should I choose a Rheem water heater for my home?

Rheem blends innovative technology with robust performance, ensuring reliable hot water supply year-round.

How energy-efficient are Rheem hot water heaters?

Rheem has consistently led the industry in pioneering energy-saving technologies, making their heaters both environmentally friendly and pocket-friendly.

What's the buzz about the Rheem tankless water heater reviews?

Homeowners praise Rheem's tankless heaters for their longevity, consistent performance, and significant energy savings.

How often does a Rheem water heater need maintenance?

For optimal performance, annual maintenance by professionals, like us at United Plumbing & Water Heaters, is recommended.

Can I replace my old water heater with a Rheem model?

Absolutely! We specialize in seamlessly transitioning homes to the modern efficiency of Rheem.

What distinguishes the Rheem professional water heater from other models?

The Rheem professional series offers enhanced features, longer warranties, and is often exclusive to professional service providers.
H3: Rheem and United Plumbing & Water Heaters: A Symphony of Warmth
As temperatures drop and chilly winds sweep through Chula Vista, nothing compares to the comfort of a warm bath or shower. With Rheem's cutting-edge water heaters and our unparalleled service ethos, we promise that warmth is just a tap away.