Experience the Best Water Heater Replacement in Chula Vista, CA

Guarantee for 6 years

Well reviewed and highly trusted

Fully licensed and insured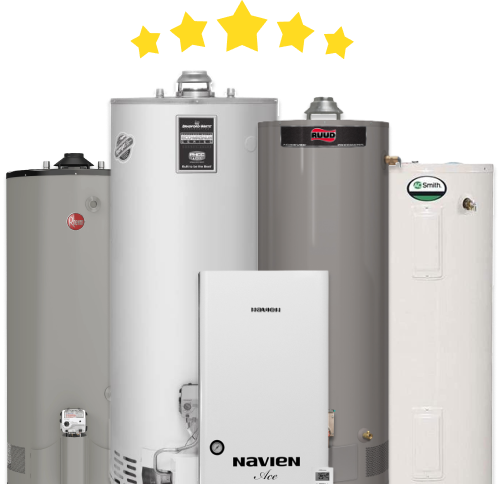 Every homeowner knows that a consistent and efficient supply of hot water is indispensable for a comfortable living experience. However, even the most reliable water heaters reach the end of their life, necessitating replacement. At United Plumbing & Water Heaters, we specialize in offering top-notch water heater replacement solutions to ensure that your home remains a cozy haven.
Understanding When It's Time for a Replacement
Water heaters are built to last, but over time, they may exhibit signs of wear and tear. It's crucial to recognize these signals early on. Constant repairs, dwindling efficiency, or simply age can indicate that your water heater requires more than just a quick fix. You might need a complete hot water heater replacement.
Water Heater Replacement Options
The world of water heaters has seen considerable innovation in recent years. As a leading water heater plumber in Chula Vista, we provide a range of replacement options to cater to the varied needs of our clients:
Traditional Water Heaters

: Often the choice for homes that require a substantial amount of hot water.

Tankless Water Heaters

: Ideal for those who want to save on space and energy. As the name suggests, they heat water on-demand without the need for a storage tank.

Gas Water Heaters

: Known for their efficiency and quick heating times.

Electric Water Heaters

: A common choice due to their ease of installation and consistent performance.
Whether you're considering replacing a hot water heater or contemplating replacing water heater with tankless for enhanced energy efficiency, we have you covered.
Evaluating the Hot Water Heater Replacement Cost
When you think about the cost of water heater replacement, it's essential to consider the long-term benefits. While the initial investment might seem hefty, especially when opting for advanced models like tankless heaters, the energy savings and extended equipment life often balance out the costs.
Factors influencing the hot water heater replacement cost include:
Type of Heater

: Gas heaters might cost more upfront than their electric counterparts but can save you in the long run on operational costs.

Capacity and Size

: Naturally, a larger capacity heater will cost more.

Installation Requirements

: Some installations might necessitate additional plumbing or electrical work, affecting the cost.
Why Choose United Plumbing & Water Heaters?
Residents of Chula Vista searching for "water heater replacement near me" consistently find that we stand out due to our commitment to excellence. Here's why:
Qualified Plumbers

: Our

water heater plumber

team is trained to handle installations of all types, ensuring top-tier service quality.

Transparent Pricing

: We believe in clear communication. You'll receive a detailed estimate outlining all expected

water heaters replacement

costs.
Tailored Solutions: Whether it's a replacement gas water heater or replacing electric water heater, we tailor our services to match your specific needs.
Our Reviews
Very quick responses with quality service, flexibility to adopt schedule change is good. Technician is professional and friendly. Services charge is very reasonable. I will definitely utilize their services in the future.
Anil Nanda (AKN)
2023-10-03
They are professional. To the point. Fair transaction. And they provide warranty on their work which is great.
They were able to come the same day I called. Service was quick and to the point, and the price was reasonable.
Had a blocked kitchen sink which another company came to fix, but wouldn't go on a flat one story roof to snake the vent. United plumbing was very responsive, and did an excellent job in a very short time. I'll call them again if needed for something else
Niyati Malaviya
2023-10-02
They provide very fast response and do quick fixes in timely manner.
They gave a quote in 15 minutes and came to repair on the same day. Efficient and professional. It's the second time I use their service. I certainly will again.
I replaced main street pipe with these folks. It was amazing work and very fast with reasonable price. They will be my go-to plumbers from now on.
Bella done a great job from the start to finish the job
Contact United Plumbing Today - We're Ready to Help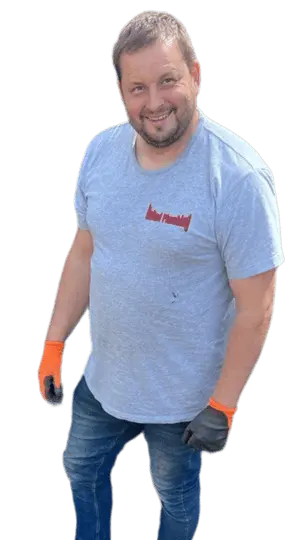 Frequently Asked Questions (FAQs) about Water Heater Replacement
How often should I replace my water heater?

Typically, traditional water heaters last 10-15 years, while tankless models can last up to 20 years with proper maintenance.

Is it better to repair or replace my water heater?

If your heater is near or past its lifespan and requires frequent repairs, it might be more cost-effective to replace it.

Can I upgrade from a traditional to a tankless water heater?

Absolutely! Many homeowners are replacing water heater with tankless models for better energy efficiency and space-saving.

What's the difference between a gas and electric water heater?

Gas heaters use propane or natural gas, heating water faster but requiring a gas line. Electric heaters use electricity and can be installed almost anywhere in your home.

How can I estimate the replacement cost?

This varies based on the heater type and installation requirements. However, our team can provide you with a detailed estimate upon inspection.

Is it safe to install the water heater on my own?

For safety and efficiency, it's recommended to have a professional handle the installation, especially for gas models.
Summing It Up
The process of water heater replacing doesn't have to be a daunting task. With the right team by your side, it can be a smooth transition to enhanced comfort and efficiency. At United Plumbing & Water Heaters, our goal is to ensure Chula Vista residents always have access to the hot water they deserve. Ready for an upgrade? Get in touch with us today!