Spotless Drains:

A Hallmark of a Healthy Home in Chula Vista
Guarantee for 6 years

Well reviewed and highly trusted

Fully licensed and insured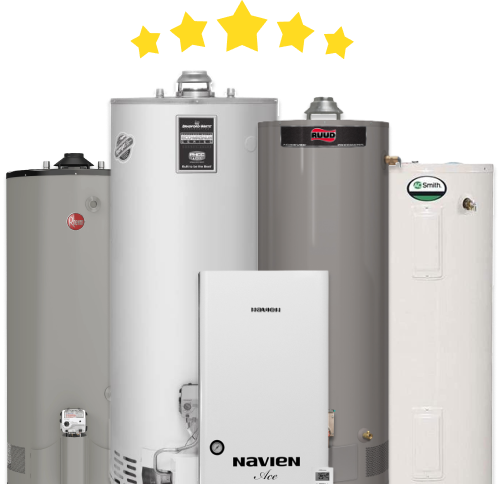 In the heart of Chula Vista, where homes combine style with functionality, a smoothly operating plumbing system is essential. An often-overlooked aspect of this system is the humble drain, a conduit for wastewater that, when neglected, can lead to a host of issues. United Plumbing & Water Heaters firmly believes that regular drain cleaning can be the difference between a trouble-free household and frequent plumbing emergencies.
Unraveling the Need for Drain Cleaning
While water heaters are often the star of the plumbing show, especially in homes with extreme weather, drains play a steady, silent role, ensuring that waste and excess water efficiently exit your home. Unfortunately, the importance of maintaining these drains often comes to light only when there's a blockage.
The Common Culprits
Hair, soap scum, food particles, and even mineral buildup from hard water are all potential blockage sources, especially in bathroom and kitchen drains. Cleaning a shower drain, in particular, can be challenging due to the amalgamation of hair and soap that often results in clogs.
The Trustworthy Tools – Drain Cleaners
From organic enzymatic solutions to more potent chemical variants, there's a range of drain cleaners available in the market. But how do you determine the best drain cleaning solution for your home?
Organic Enzymatic Cleaners

: Ideal for mild clogs and preventive maintenance. They're eco-friendly and safe for all pipes.

Chemical Drain Cleaners

: Effective against stubborn blockages but can be harsh on certain pipe materials and aren't environmentally friendly.

Natural Solutions

: A combination of baking soda and vinegar can also act as good drain cleaners for light blockages.
When to Call in the Pros
There are instances when DIY solutions don't cut it. If you find yourself googling "drain cleaner near me" too often or facing recurrent blockages, it's time to bring in the professionals. With specialized equipment and expertise, United Plumbing & Water Heaters ensures your drains are not just clean but also optimized for long-term performance.
Our Reviews
Very quick responses with quality service, flexibility to adopt schedule change is good. Technician is professional and friendly. Services charge is very reasonable. I will definitely utilize their services in the future.
Anil Nanda (AKN)
2023-10-03
They are professional. To the point. Fair transaction. And they provide warranty on their work which is great.
They were able to come the same day I called. Service was quick and to the point, and the price was reasonable.
Had a blocked kitchen sink which another company came to fix, but wouldn't go on a flat one story roof to snake the vent. United plumbing was very responsive, and did an excellent job in a very short time. I'll call them again if needed for something else
Niyati Malaviya
2023-10-02
They provide very fast response and do quick fixes in timely manner.
They gave a quote in 15 minutes and came to repair on the same day. Efficient and professional. It's the second time I use their service. I certainly will again.
I replaced main street pipe with these folks. It was amazing work and very fast with reasonable price. They will be my go-to plumbers from now on.
Bella done a great job from the start to finish the job
Contact United Plumbing Today - We're Ready to Help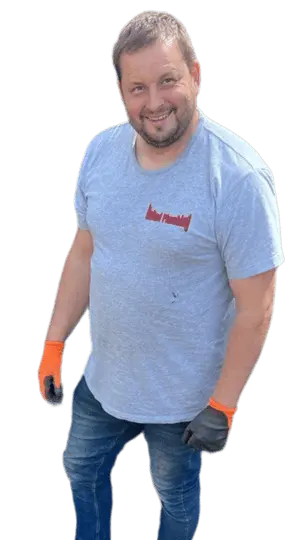 The Nuances of Shower Drains
Bathroom drains, especially shower drains, deserve a special mention. Hairfall during showers combined with soap results in stubborn clogs. Cleaning shower drains regularly can prevent potential blockages. In fact, installing a simple mesh or hair catcher can reduce the frequency of such incidents drastically.
FAQs – Enlightening Your Drain Cleaning Journey
Is drain cleaning necessary for homes without noticeable blockages?

Yes, preventive drain cleaning can avoid potential blockages, ensuring a smooth-flowing plumbing system.

How often should drains be cleaned?

While cleaning a shower drain might be needed monthly due to hair build-up, other household drains can be serviced semi-annually or annually.

Can regular drain cleaning enhance the lifespan of my plumbing system?

Absolutely. Clean drains prevent undue pressure on pipes, reducing wear and tear.

Why should I avoid over-the-counter chemical drain cleaners?

Frequent use of chemical cleaners can corrode pipes and harm the environment. They may also not be effective against all types of blockages.

How do professionals clean drains differently?

Professionals like United Plumbing & Water Heaters employ specialized equipment like hydro jets and camera inspections to ensure a thorough cleaning.

Can a regularly clogged drain indicate a deeper issue?

Yes, frequent blockages might be a sign of structural issues, tree root intrusions, or pipe damages.
United Plumbing & Water Heaters: A Beacon of Drain Clarity in Chula Vista
In the vast landscape of home maintenance, while glamorous remodels and upgrades often steal the spotlight, the underbelly of your home, especially the drains, need consistent attention. We recognize that searching for the best drain cleaning solutions or professionals can be overwhelming. That's why, at United Plumbing & Water Heaters, we've made it our mission to ensure homes in Chula Vista are equipped with pristine, obstruction-free drains.
Embark on a journey towards impeccable drains with us, and enjoy the peace of mind that comes from knowing the heart of your home's plumbing is in expert hands. In the bustling cityscape of Chula Vista, where every moment counts, let your drains be the least of your worries.