A. O. Smith Water Heaters:

Excellence in Every Drop in Chula Vista, CA
Guarantee for 6 years

Well reviewed and highly trusted

Fully licensed and insured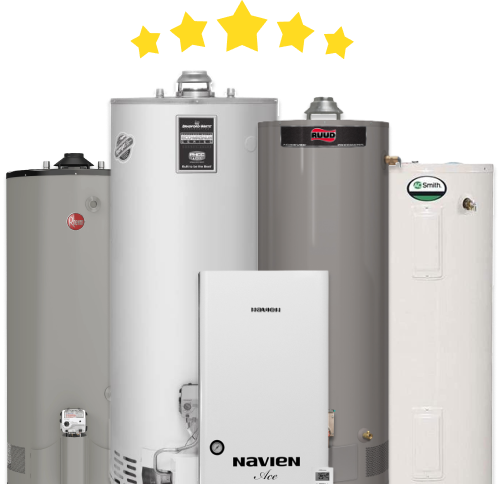 Reliable, efficient, and crafted with precision – these are the attributes homeowners in Chula Vista associate with A. O. Smith water heaters. At United Plumbing & Water Heaters, we've had the privilege of installing and servicing these industry-leading heaters, witnessing firsthand their superiority and commitment to customer satisfaction.
Dive into the World of A. O. Smith Water Heaters
O. Smith

is not just a name; it's a legacy in the world of water heating solutions. With their diverse range of products, they've secured their position as the go-to choice for many households and businesses.
Diverse Range for Diverse Needs
When it comes to water heater ao smith, the options are abundant:
AO Smith Hot Water Heaters

: Traditional yet powerful, these are the classic choice for many households.

AO Smith Electric Water Heaters

: Efficient and swift, the electric models promise consistent hot water without the fuss.

AO Smith Hot Water Tanks

: Durable and robust, these tanks are designed to store ample hot water for your needs.

AO Smith Hot Water Heaters Electric

: A combination of convenience and power, these electric heaters are perfect for homes with specific electric configurations.

AO Smith Water Heaters High Efficiency

: For the environmentally conscious and those looking to save on energy bills, these models are a no-brainer.

AO Smith Water Heater Models

: With an expansive range, there's a model perfectly tailored for every home's requirement.
Each of these models boasts features that make them stand out in a saturated market. From durability to energy efficiency, A. O. Smith ensures that every product meets the high standards the brand is known for.
 The United Plumbing & Water Heaters Advantage
While A. O. Smith offers fantastic products, their true potential can only be unlocked with a professional installation. Here's why Chula Vista residents trust us with their A. O. Smith water heater needs:
Expertise

: Our team is trained to handle a wide array of

AO Smith water heater models

, ensuring that your unit is installed correctly the first time.

Quality

: We don't just install; we advise. Our experts will guide you on the best model for your needs, ensuring that you get the most out of your investment.

Local Experience

: Being based in Chula Vista, we understand the specific needs and preferences of the community, tailoring our services accordingly.
Frequently Asked Questions (FAQs) about A. O. Smith Water Heaters
Why choose A. O. Smith over other brands?

A. O. Smith is renowned for its commitment to quality, innovation, and energy efficiency. Their diverse range caters to all needs, making them a preferred choice for many.

How long do AO Smith hot water heaters last?

With proper maintenance, most A. O. Smith heaters can last between 10-15 years, with some high-efficiency models even surpassing this.

Are AO Smith electric water heaters energy efficient?

Absolutely! The AO Smith water heaters high efficiency range, in particular, is designed to minimize energy consumption, saving you on monthly bills.

Can I replace my current water heater with an A. O. Smith model?

Yes. Our team at United Plumbing & Water Heaters can help you transition smoothly, advising on the best model for your home.

What's the difference between AO Smith hot water tanks and tankless models?

Hot water tanks store pre-heated water, ready for use, while tankless models heat water on-demand, offering continuous supply without the need for storage.

How often should an A. O. Smith water heater be serviced?

Regular maintenance is crucial for longevity. It's recommended to have your heater serviced at least once a year to keep it running optimally.
Our Reviews
Very quick responses with quality service, flexibility to adopt schedule change is good. Technician is professional and friendly. Services charge is very reasonable. I will definitely utilize their services in the future.
Anil Nanda (AKN)
2023-10-03
They are professional. To the point. Fair transaction. And they provide warranty on their work which is great.
They were able to come the same day I called. Service was quick and to the point, and the price was reasonable.
Had a blocked kitchen sink which another company came to fix, but wouldn't go on a flat one story roof to snake the vent. United plumbing was very responsive, and did an excellent job in a very short time. I'll call them again if needed for something else
Niyati Malaviya
2023-10-02
They provide very fast response and do quick fixes in timely manner.
They gave a quote in 15 minutes and came to repair on the same day. Efficient and professional. It's the second time I use their service. I certainly will again.
I replaced main street pipe with these folks. It was amazing work and very fast with reasonable price. They will be my go-to plumbers from now on.
Bella done a great job from the start to finish the job
Contact United Plumbing Today - We're Ready to Help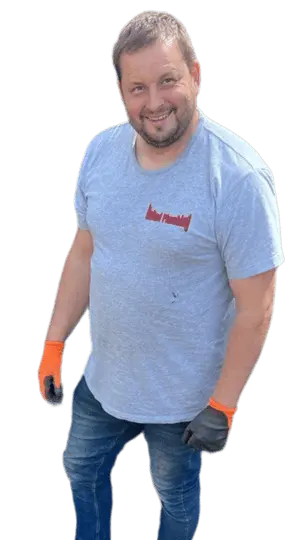 The Verdict
When you think of hot water, think A. O. Smith. Their water heaters are more than just appliances; they are a promise of warmth, reliability, and comfort. And when you think of installing or servicing an A. O. Smith in Chula Vista, think of United Plumbing & Water Heaters. Our combined expertise and commitment to quality ensure that your home is always warm, and every bath is a delightful experience.
For the very best in water heating solutions, trust the combo of A. O. Smith and United Plumbing & Water Heaters. Contact us today to discover how we can elevate your home's water heating system.