Rinnai Water Heaters:

Pioneering Innovation in Chula Vista, CA
Guarantee for 6 years

Well reviewed and highly trusted

Fully licensed and insured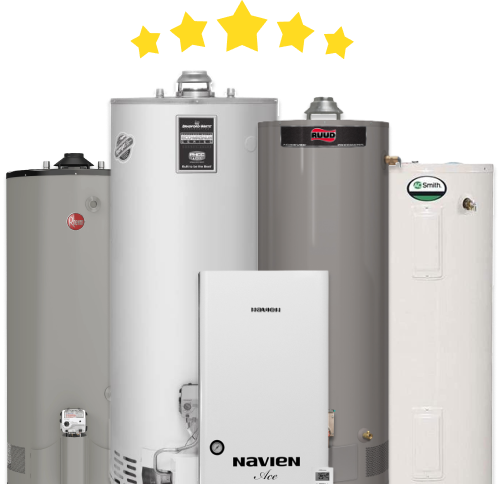 For those who prioritize both innovation and sustainability in their home appliances, Rinnai stands as a paragon in the water heating industry. At United Plumbing & Water Heaters, we are thrilled to bring the top-notch technology of Rinnai water heaters to the households of Chula Vista.
The Rinnai Revolution in Water Heating
Rinnai is not just a brand; it's a movement towards eco-friendly, efficient, and superior water heating solutions. Their heaters are designed to cater to every unique need, ensuring that no home in Chula Vista is without the luxury of instant, piping hot water.
Rinnai's Remarkable Range
With Rinnai, you're not just choosing a water heater; you're choosing an experience. Here's what Rinnai has in its portfolio:
Rinnai Hot Water Heaters

: Blend of technology and reliability, ensuring hot water at your demand.

Rinnai Electric Water Heaters Tankless

: Efficient and eco-friendly, ensuring you're never out of hot water.

Tankless Hot Water Heater Rinnai

: Offers limitless hot water without occupying too much space.

Rinnai Tankless Water Heaters Gas

: Harnessing the power of gas for quick and consistent heating.

Rinnai Tankless Water Heater Propane

: A versatile choice for homes that use propane as their fuel.

Water Heater Tankless Rinnai

: On-demand hot water, ensuring energy isn't wasted on storage.
This impressive lineup of products is testament to Rinnai's commitment to innovation and customer satisfaction.
United Plumbing & Water Heaters: Partnering with the Best
In Chula Vista, when residents think of Rinnai water heater installations or services, they think of us. Here's why:
Experience with Rinnai

: Our technicians are not only well-trained but have hands-on experience with the wide range of Rinnai products.

Guidance

: From selecting the best model to fit your home to understanding how to maintain it, we offer our expertise every step of the way.

Local Insights

: As a Chula Vista-based service, we understand local needs and preferences, allowing us to provide a service that feels personalized.
Our Reviews
Very quick responses with quality service, flexibility to adopt schedule change is good. Technician is professional and friendly. Services charge is very reasonable. I will definitely utilize their services in the future.
Anil Nanda (AKN)
2023-10-03
They are professional. To the point. Fair transaction. And they provide warranty on their work which is great.
They were able to come the same day I called. Service was quick and to the point, and the price was reasonable.
Had a blocked kitchen sink which another company came to fix, but wouldn't go on a flat one story roof to snake the vent. United plumbing was very responsive, and did an excellent job in a very short time. I'll call them again if needed for something else
Niyati Malaviya
2023-10-02
They provide very fast response and do quick fixes in timely manner.
They gave a quote in 15 minutes and came to repair on the same day. Efficient and professional. It's the second time I use their service. I certainly will again.
I replaced main street pipe with these folks. It was amazing work and very fast with reasonable price. They will be my go-to plumbers from now on.
Bella done a great job from the start to finish the job
Contact United Plumbing Today - We're Ready to Help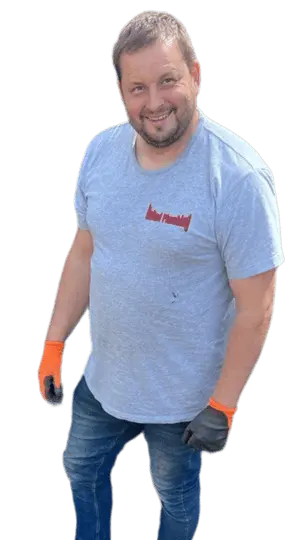 Frequently Asked Questions (FAQs) about Rinnai Water Heaters
What sets Rinnai apart from other water heater brands?

Rinnai's dedication to innovative technology, coupled with its commitment to sustainability, makes it a unique and trustworthy brand.

How long do Rinnai tankless water heaters last?

With proper maintenance, Rinnai tankless heaters can efficiently run for over 20 years, much longer than traditional tank systems.

Is it expensive to operate a Rinnai electric water heater tankless?

While the upfront cost may be more than conventional heaters, Rinnai's electric tankless heaters are energy-efficient, leading to savings in the long run.

Can I replace my old water heater with a Rinnai model?

Absolutely! United Plumbing & Water Heaters is adept at transitioning homes from older models to the efficiency of a Rinnai.

What fuels can be used for Rinnai tankless water heaters?

Rinnai offers options for both gas and propane, with specific models tailored for each.

Are there any maintenance tips for Rinnai water heaters?

Regular descaling, especially in areas with hard water, and annual professional check-ups are recommended to keep your Rinnai running optimally.
The Bottom Line
Rinnai is not just about hot water; it's about the promise of quality, efficiency, and reliability. By combining the brilliance of Rinnai water heaters with the expertise of United Plumbing & Water Heaters, homeowners in Chula Vista are guaranteed a seamless and satisfactory water heating experience.
Dive into a world where hot water is not just a utility, but a luxury, and make the smart choice with Rinnai and United Plumbing & Water Heaters. Contact us today for consultations, installations, and top-tier water heating solutions.