We will help you solve any water heater issues of any complexity
from
$1499
We provide over 25 years of reliable water heater installation, replacement and repair services in California
Guarantee for 6 years

Well reviewed and highly trusted

Fully licensed and insured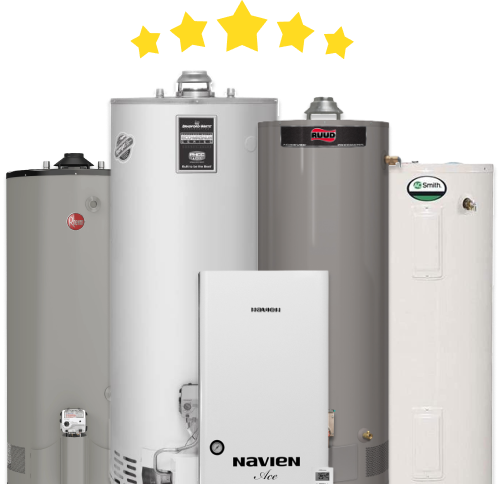 50 Gallon Electric Water Heater in Campbell
Home »
Hey there, Campbell folks! Ever get the shivers stepping into a cold shower early in the morning? We feel you. United Plumbing is here to fix that with a 50-gallon electric water heater.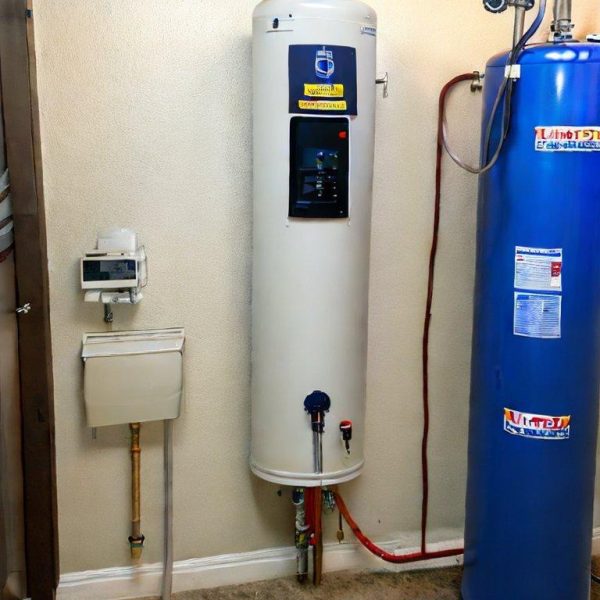 Why a 50-Gallon Electric Water Heater Is the Hottest Choice
Electric water heaters are all the rage in Campbell, and here's why:
Hot Water Galore: With a 50-gallon capacity, running out of hot water is history.
Savings Over Time: Electric water heaters offer energy efficiency that translates into savings in your monthly bills.
Safety First: No more worrying about gas leaks or carbon monoxide poisoning.
Planet-Friendly: Electric heaters emit fewer greenhouse gases, making them a greener choice.
Choosing Your Hot Companion: The 50-Gallon Electric Water Heater
Choosing the perfect 50-gallon electric water heater isn't as complicated as it sounds. Here's your quick checklist:
Energy Efficiency: Keep an eye out for a high Energy Factor (EF) rating. Higher the rating, higher the efficiency.
Warranty Period: Look for a product with a solid warranty period. It's like an insurance for your investment.
Affordability: Consider the long-term energy savings in addition to the upfront cost.
Got your dream water heater? Leave the installation to the pros at United Plumbing. Our service in Campbell is top-tier and trust us, you won't be disappointed.
The Care and Keeping of Your 50-Gallon Electric Water Heater
Your 50-gallon electric water heater needs a bit of TLC to keep running smoothly. Here's how:
Regular Check-ins: Schedule an annual inspection to keep potential issues at bay.
Temperature Settings: Set it to a comfortable 120-130 degrees Fahrenheit to avoid overheating.
Annual Clean-Up: A yearly tank flush ensures there's no buildup of sediment.
Turning Up the Heat: Why Wait Any Longer?
Your solution to frosty showers is here, Campbell. It's time to embrace the comfort and convenience of a 50-gallon electric water heater from United Plumbing. Say goodbye to unexpected cold showers and hello to reliable, hot water at your fingertips. Trust us, you won't regret making the switch!
_____________________________
United Plumbing & Water Heaters
Phone: (855) 642-6647
Email: [email protected]
Campbell
Serviced ZIP codes: 95008; 95009; 95011; 95032; 95117; 95125; 95128; 95130
And thousands of satisfied clients
Service Areas In California:
San Diego
,
Daly City
,
San Bruno
,
Redwood Shores
,
Woodside
,
Los Altos
,
East Palo Alto
,
 Los Altos Hills
,
Santa Clara
,
Mountain View
,
Campbell
,
Stanford
,
Saratoga
,
San Mateo
,
Redwood City
,
Millbrae
,
Palo Alto
,
San Carlos
,
Milpitas
,
Menlo Park
,
Los Gatos
,
Hillsborough
,
Foster City
,
Cupertino
,
Burlingame
,
Belmont
,
Atherton
,
Rocklin
,
Sunnyvale
,
Sanjose
,
We accept
Main office:

10089 Willow Creek Rd #200, San Diego, CA 92131

LIC:

#1061226
Main office:
10531 Pineville Ave, Cupertino, CA 95014
We accept
1997-2023 © United Plumbing & water heaters