We will help you solve any water heater issues of any complexity
from
$1499
We provide over 25 years of reliable water heater installation, replacement and repair services in California
Guarantee for 6 years

Well reviewed and highly trusted

Fully licensed and insured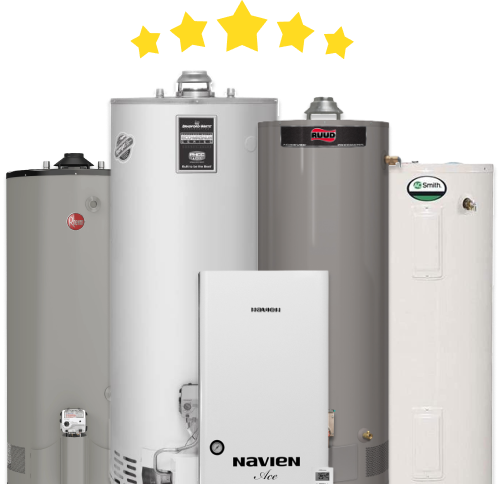 50 Gallon Electric Water Heater in Santa Clara
Home »
Hey there, Santa Clara! Are the chilly mornings messing with your cozy showers? United Plumbing has a hot solution for you: the 50-gallon electric water heater.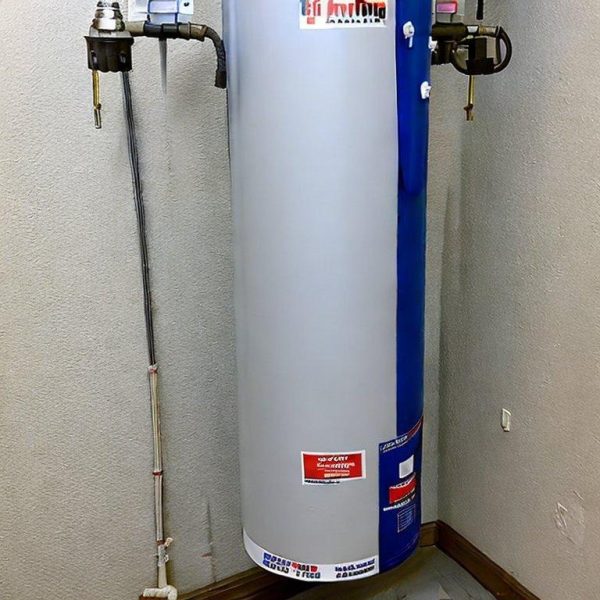 Reaping the Benefits of 50-Gallon Electric Water Heaters
Tired of the morning cold shower roulette? Here's why you need a 50-gallon electric water heater in your life:
Energy Conservation: These units convert almost all the power into heat, minimizing energy wastage. More heat, less bill!
Silent Operation: No annoying humming or rumbling. They're as quiet as a mouse!
Compact Size: Perfect for any corner in your home.
Safety: No gas, no leaks, no problems!
Selecting the Champion: Your Ideal 50-Gallon Electric Water Heater
Overwhelmed by choices? United Plumbing is here to help you select the perfect water heater:
First-Hour Rating (FHR): This should meet your household's peak hour water needs.
Energy Factor (EF): The higher, the better. Efficiency matters!
Warranty: Longer warranties usually mean longer lifespan.
Getting it Right: The Installation Process
Installing a water heater might seem daunting, but that's what United Plumbing's experts in Santa Clara are here for. Here's what we do:
Bid Farewell to the Old: Your old unit will be removed and disposed of responsibly.
Hello, New Heater: We'll install your new 50-gallon electric water heater following all safety guidelines.
Test Drive: We'll test your system to ensure everything is working perfectly.
Post-Install Clean Up: We leave your home spotless, just as we found it.
Staying Hot: Maintenance of 50-Gallon Electric Water Heaters
Once you've got your heater purring, here's how to keep it in top shape:
Drain the Tank Annually: This prevents sediment buildup, ensuring smooth operation.
Check the Pressure Relief Valve: This will ensure the system isn't under high pressure.
Inspect the Anode Rod: Regular inspection prevents tank corrosion.
And if maintenance feels like a drag, United Plumbing is just a call away in Santa Clara.
The Last Word: Hot Water Nirvana
Never compromise on the comfort of hot water. With a 50-gallon electric water heater, Santa Clara, you're looking at a life of cozy baths and relaxing showers. United Plumbing is your partner in this journey, ensuring a seamless transition to your hot water haven.
So, are you ready to kickstart your journey to constant hot water? Remember, United Plumbing is here to help, making chilly showers a thing of the past, one heater at a time.
_____________________________
United Plumbing & Water Heaters
Phone: (855) 642-6647
Email: [email protected]
Santa Clara
Serviced ZIP codes: 95050; 95051; 95052; 95053; 95054; 95055; 95056
And thousands of satisfied clients
Service Areas In California:
San Diego
,
Daly City
,
San Bruno
,
Redwood Shores
,
Woodside
,
Los Altos
,
East Palo Alto
,
 Los Altos Hills
,
Santa Clara
,
Mountain View
,
Campbell
,
Stanford
,
Saratoga
,
San Mateo
,
Redwood City
,
Millbrae
,
Palo Alto
,
San Carlos
,
Milpitas
,
Menlo Park
,
Los Gatos
,
Hillsborough
,
Foster City
,
Cupertino
,
Burlingame
,
Belmont
,
Atherton
,
Rocklin
,
Sunnyvale
,
Sanjose
,
We accept
Main office:

10089 Willow Creek Rd #200, San Diego, CA 92131

LIC:

#1061226
Main office:
10531 Pineville Ave, Cupertino, CA 95014
We accept
1997-2023 © United Plumbing & water heaters