We will help you solve any water heater issues of any complexity
from
$1499
We provide over 25 years of reliable water heater installation, replacement and repair services in California
Guarantee for 6 years

Well reviewed and highly trusted

Fully licensed and insured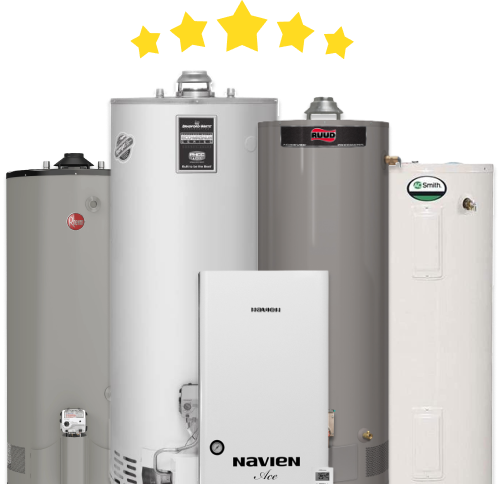 50 gallon water heater in Santa Clara
Home »
When you're stumbling out of bed on a chilly morning, nothing hits the spot like a hot, soothing shower. If your current water heater leaves you in the cold, consider moving up to a 50-gallon water heater. At United Plumbing, we've got your back. We're here to explain why a 50-gallon beast might just be the hot solution for your needs.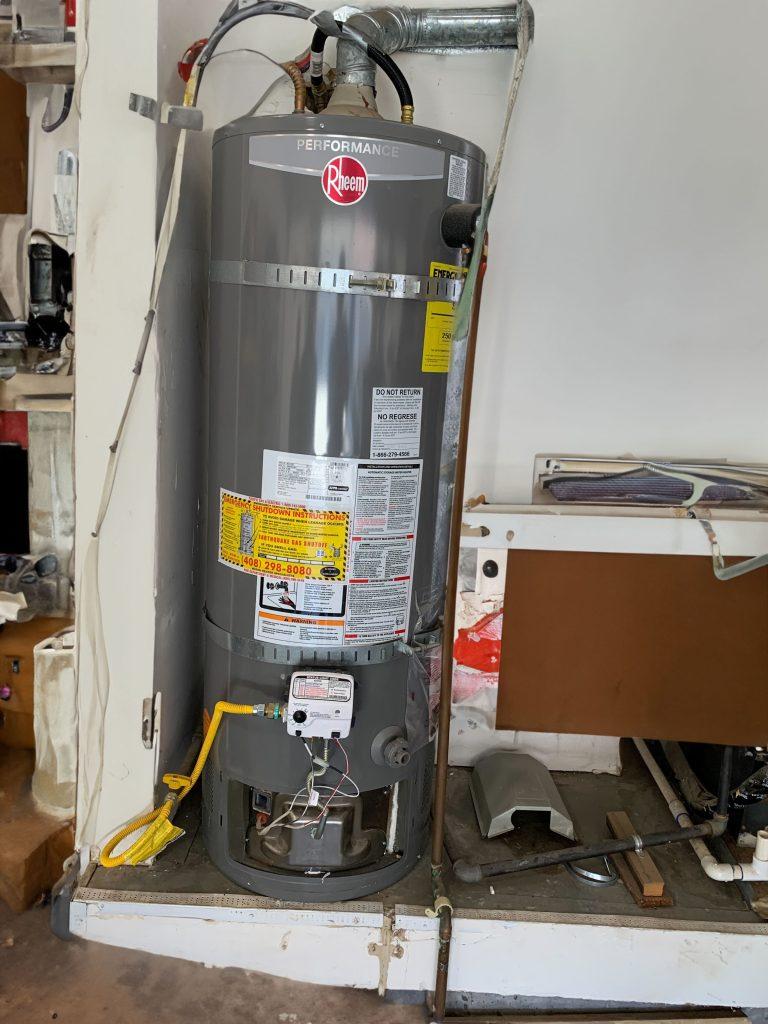 Sizing Up Your Hot Water Needs: A Look at the 50-Gallon Whopper
Your family's growing, or perhaps you've moved into a larger home. Maybe you're tired of scheduling showers or washing clothes off-peak to save hot water. The 50-gallon water heater has your name on it:
Gushes of Warmth: No more fighting over the first shower. A 50-gallon heater has ample reserves to fill your needs.
Built Tough: These heaters are designed to outlast smaller models, translating to less hassle for you.
Energy Mavens: Modern 50-gallon water heaters are champions of energy efficiency, so you can enjoy that extra-long shower without busting your utility bills.
Firing Up Your Beast: United Plumbing at Your Service
Installing a 50-gallon water heater is no task for amateurs. At United Plumbing, we've perfected the art. Our team whizzes through the installation, from zeroing in on the right spot to making secure connections, leaving you with a seamlessly functioning water heater.
Shopping Smarts: Your Cheat Sheet to 50-Gallon Water Heaters
Scoring the best 50-gallon water heater for your home is about more than just size. Here's a checklist to guide your selection:
Efficiency Ratings: Look for a heater that tops the charts in energy efficiency to cut down on operational costs.
Warranty: A robust warranty is a must-have for peace of mind and protection from unexpected snags.
Customer Feedback: Dig into customer reviews to get the lowdown on the heater's real-world performance.
Final Take: Dive into Cozy Warmth with a 50-Gallon Water Heater
Are you done with the cold shock of inadequate hot water? Ready to upgrade your home's comfort with a 50-gallon water heater? United Plumbing is here to help in Santa Clara. We're experts at delivering top-tier water heater services, ensuring you have the hot water you need, when you need it.
Swap those frigid starts for a life of comforting warmth. Experience the joy of a 50-gallon water heater today and let United Plumbing handle the rest. Because at the end of the day, everyone deserves to melt away their stresses in a hot, relaxing bath. Soak in the satisfaction!
_____________________________
United Plumbing & Water Heaters
Phone: (855) 642-6647
Email: [email protected]
Santa Clara
Serviced ZIP codes: 95050; 95051; 95052; 95053; 95054; 95055; 95056
And thousands of satisfied clients
Service Areas In California:
San Diego
,
Daly City
,
San Bruno
,
Redwood Shores
,
Woodside
,
Los Altos
,
East Palo Alto
,
 Los Altos Hills
,
Santa Clara
,
Mountain View
,
Campbell
,
Stanford
,
Saratoga
,
San Mateo
,
Redwood City
,
Millbrae
,
Palo Alto
,
San Carlos
,
Milpitas
,
Menlo Park
,
Los Gatos
,
Hillsborough
,
Foster City
,
Cupertino
,
Burlingame
,
Belmont
,
Atherton
,
Rocklin
,
Sunnyvale
,
Sanjose
,
We accept
Main office:

10089 Willow Creek Rd #200, San Diego, CA 92131

LIC:

#1061226
Main office:
10531 Pineville Ave, Cupertino, CA 95014
We accept
1997-2023 © United Plumbing & water heaters