We will help you solve any water heater issues of any complexity
from
$1499
We provide over 25 years of reliable water heater installation, replacement and repair services in California
Guarantee for 6 years

Well reviewed and highly trusted

Fully licensed and insured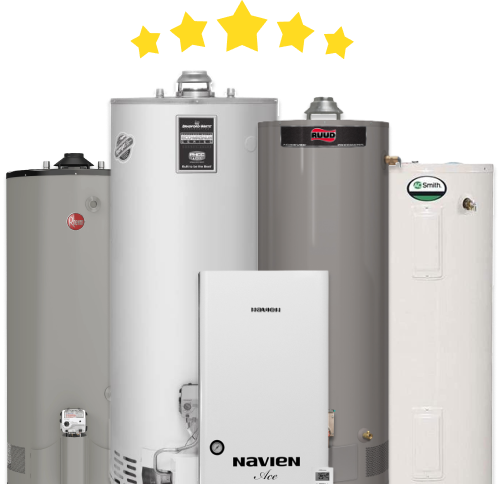 A.O. Smith water heater in Palo Alto
Home »
For folks in Palo Alto seeking consistent hot water, your search ends at the A.O. Smith water heater. An epitome of efficient performance, it's the secret to banishing those cold showers for good.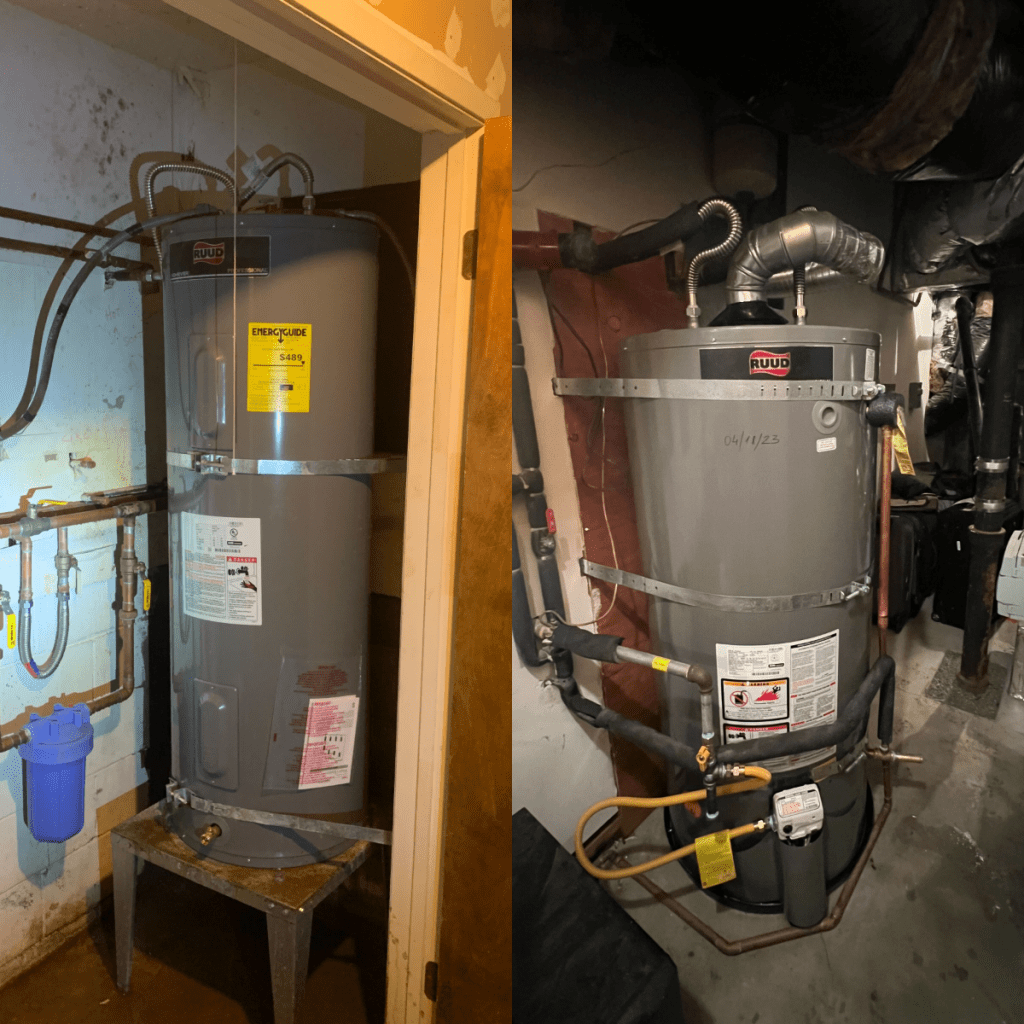 A.O. Smith Water Heaters: The Science Behind the Heat
These heaters don't just deliver hot water; they're a masterclass in technology. Here's how they do their magic:
The Heart – Storage Tank: Insulated to keep the cold out, it's where the water sits tight till it's hot and ready.
The Engine – Heat Source: For electric models, it's an element; gas ones use a burner. Their job: to heat the water.
The Brain – Thermostat: The whiz kid that keeps the water temperature in check, ensuring your hot showers are always on point.
Why Palo Altans are All Fired Up About A.O. Smith Water Heaters
A.O. Smith water heaters aren't about heating water alone. They're about enhancing the quality of your life. Here's why they're a hot property in Palo Alto:
Energy-Smart: An A.O. Smith water heater doesn't just deliver hot water; it does it frugally, helping you save on utilities and reducing your carbon footprint.
Durability: These heaters aren't just sturdy, they're built to go the distance, promising reliability at its best.
Performance: Expect high recovery rates and big capacities to ensure you never run short of hot water.
Expert A.O. Smith Water Heater Installation by United Plumbing
Don't gamble with DIY installation. When it comes to setting up your A.O. Smith water heater, let the pros at United Plumbing take the wheel. From initial installation to safety checks, our experts ensure your heater is primed to deliver.
Keepin' the Heat Up: A.O. Smith Water Heater Care Tips
Keep your A.O. Smith water heater at the top of its game with these maintenance tips:
Regular Inspections: Look out for signs of rust or leaks. Anything amiss, call in the pros.
Yearly Flush: To prevent sediment buildup, drain and flush your heater once a year.
Ideal Temperature: Keep your thermostat at 120 degrees Fahrenheit for a perfect balance of safety and energy efficiency.
Elevate Your Showers with United Plumbing
Hot showers should be the norm, not a luxury, for the folks in Palo Alto. With an A.O. Smith water heater and the installation prowess of United Plumbing, you're just a step away from stepping up your comfort. Ready to bid farewell to cold showers? Get in touch. Let's bring the heat home. Your cozy showers are a call away!
_____________________________
United Plumbing & Water Heaters
Phone: (855) 642-6647
Email: [email protected]
Palo Alto
Serviced ZIP codes: 94020; 94022; 94024; 94028; 94301; 94302; 94303; 94304; 94306; 95033
And thousands of satisfied clients
Service Areas In California:
San Diego
,
Daly City
,
San Bruno
,
Redwood Shores
,
Woodside
,
Los Altos
,
East Palo Alto
,
 Los Altos Hills
,
Santa Clara
,
Mountain View
,
Campbell
,
Stanford
,
Saratoga
,
San Mateo
,
Redwood City
,
Millbrae
,
Palo Alto
,
San Carlos
,
Milpitas
,
Menlo Park
,
Los Gatos
,
Hillsborough
,
Foster City
,
Cupertino
,
Burlingame
,
Belmont
,
Atherton
,
Rocklin
,
Sunnyvale
,
Sanjose
,
We accept
Main office:

10089 Willow Creek Rd #200, San Diego, CA 92131

LIC:

#1061226
Main office:
10531 Pineville Ave, Cupertino, CA 95014
We accept
1997-2023 © United Plumbing & water heaters