United Plumbing's Comprehensive Guide to Selecting the Correct Breaker Size for Your Tankless Water Heater in Los Gatos
In the realm of home appliances, an energy-efficient and reliable solution that stands out for providing endless hot water is the tankless water heater. However, it isn't as simple as plug-and-play to install it. One crucial consideration is selecting the correct size for the circuit breaker. United Plumbing, Los Gatos's reputable water heater service provider, is here to guide you through this process.

The Breaker Size and Its Importance in Tankless Water Heaters: Understanding the Basics
Before delving into the specifics of selecting the appropriate breaker size for your tankless water heater, understanding its significance is crucial.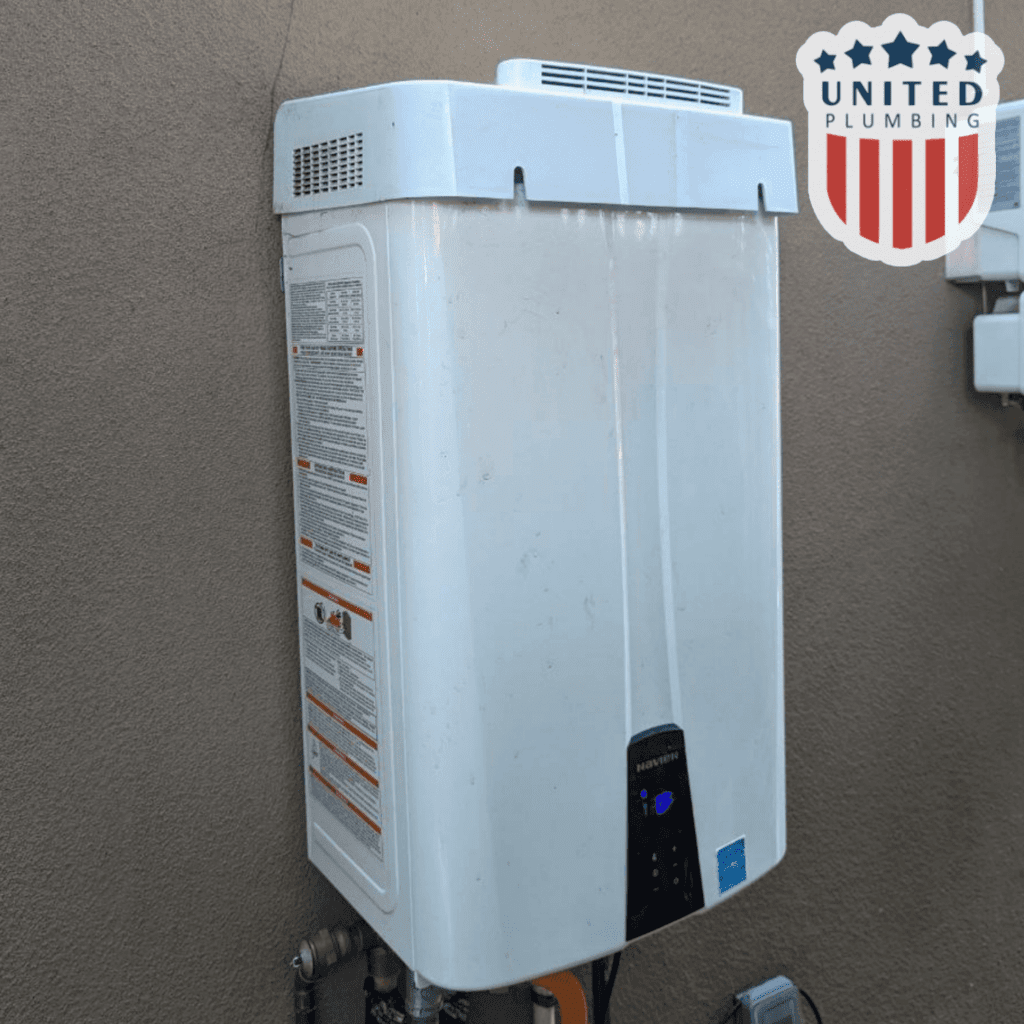 The Role of Correctly Sized Breaker
In an electrical circuit, the breaker serves to shield it from overloading. The breaker 'trips' or breaks the circuit when it draws current beyond its capacity, thus averting possible hazards like electrical fires. For a tankless water heater, a breaker of the right size guarantees the unit operates safely and at its best.
Essential Factors in Choosing Breaker Size for Your Tankless Water Heater
Consider these key factors when determining the size of the breaker for your tankless water heater:
Power Rating of Heater: This is the electricity amount, measured in kilowatts (kW), used by the heater when it operates at full capacity. Larger breaker sizes are required for higher power ratings.
Supply of Voltage: In the U.S., the standard voltage for residential electrical systems is either 120V or 240V. The breaker size is directly influenced by the supply voltage.
Heating Elements Count: Depending on the model, tankless water heaters can have multiple or a single heating element. The breaker size is influenced when the total power is divided among multiple elements.
Building Codes in Your Local Area: The breaker size and overall electrical setup may be influenced by specific building codes in different regions.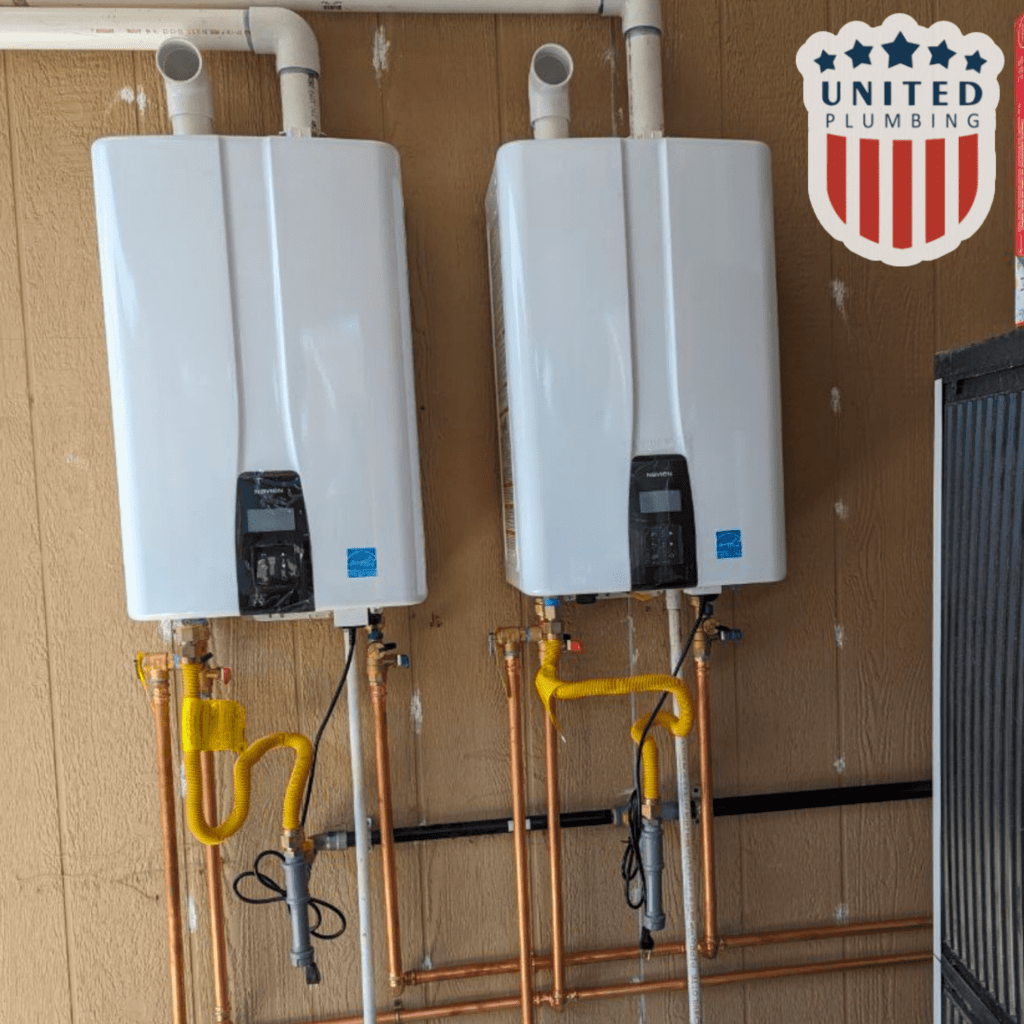 A Basic Guide to Calculate Breaker Size
Follow this straightforward calculation for a rough estimate of the right breaker size:
Size of Breaker (in Amperes) = Power Rating of Water Heater (in kW) x 1000 / Voltage Supply
Bear in mind that this is only a rough calculation and might not take into account specific manufacturer's instructions or local building codes. Consulting a professional plumber before making a final decision is strongly advised.
Why United Plumbing is Los Gatos Residents' Top Choice
We at United Plumbing have a squad of certified and experienced professionals who comprehend the complexities of installing and maintaining tankless water heaters. Our services encompass:
Consultation from Professionals: We aid you in the process of selecting and setting up the correct tankless water heater along with the corresponding breaker size.
Installation by Experts: Our squad ensures the correct and safe installation of your water heater, conforming to all regulations and local codes.
Consistent Maintenance: We deliver routine maintenance services and check-ups to ensure your water heater's optimal performance.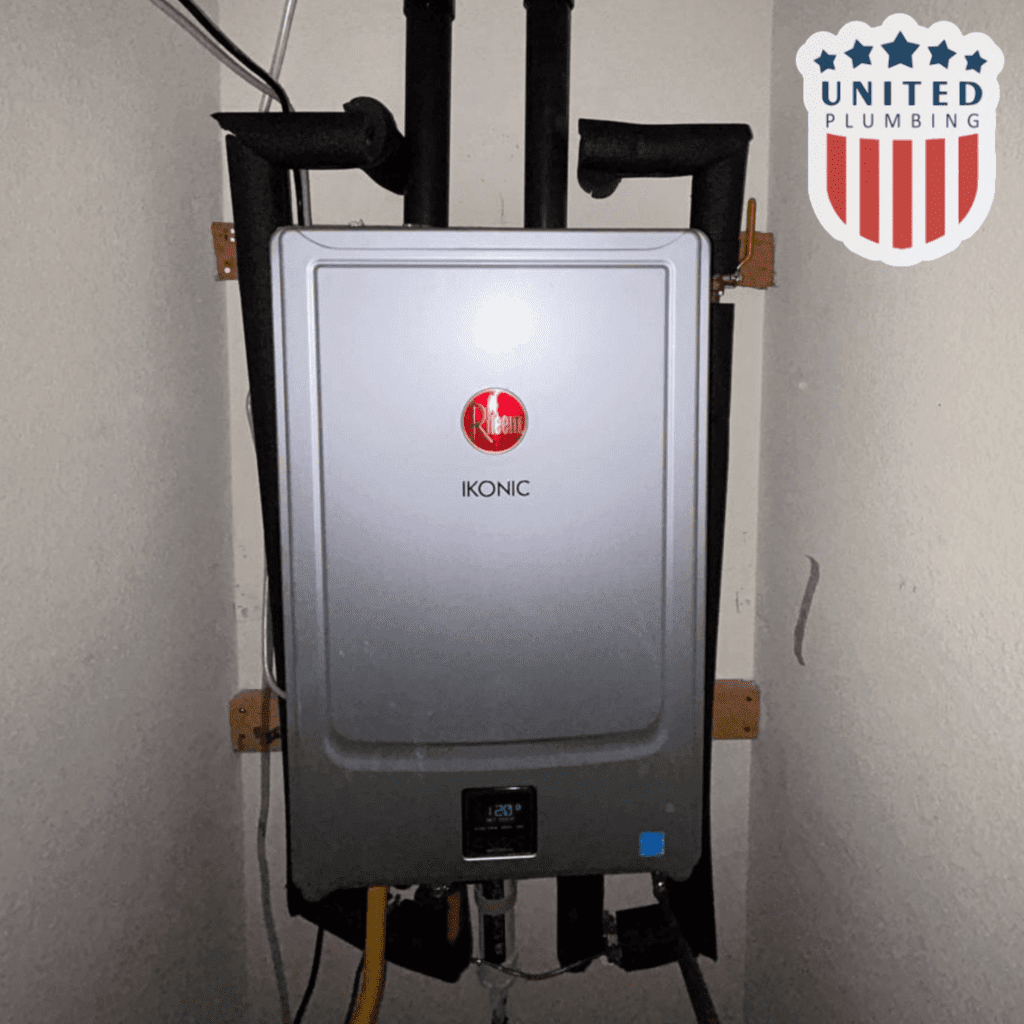 Get in Touch with United Plumbing Today!
While the task of navigating the world of breaker sizes and tankless water heaters may seem daunting, you can rest assured that you're in capable hands with United Plumbing. Reach out to us today. Our experts in Los Gatos will guide you, ensuring your home enjoys a safe and efficient supply of hot water.
Post views: 81