Unraveling the Ideal Hot Water Heater Temperature in Palo Alto: Insights from United Plumbing
United Plumbing, a prominent name in the Palo Alto area renowned for top-notch water heater service, repair, and replacement, aims to demystify a key concern for homeowners: What temperature should a hot water heater be set at? As leaders in water heater installation and maintenance, we believe in empowering our customers with the information necessary to make informed decisions about their home appliances. Let's delve deeper into the topic.
The Basics of Water Heater Temperature Settings
Understanding the optimal temperature for your water heater is paramount for safety, energy efficiency, and longevity of your device. The thermostat on a water heater is often preset by the manufacturer at 140°F (60°C). However, according to the U.S. Department of Energy, setting your water heater at 120°F (49°C) can save energy and help prevent scalding incidents.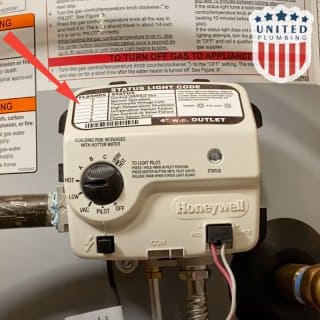 But what's the ideal temperature for your home? United Plumbing has honed its expertise in water heater service and repair over the years to guide you in making this decision.
Finding the Perfect Balance
The ideal water heater temperature is a delicate balance between preventing the growth of harmful bacteria and ensuring safety, particularly for households with children or elderly residents who may be more prone to burns from excessively hot water.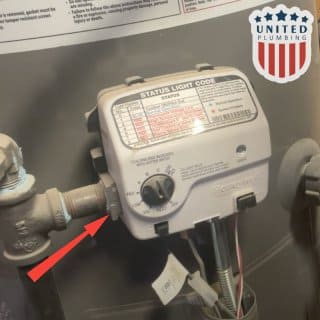 Raising the temperature above 120°F increases the risk of scalding, but temperatures below this level could encourage the growth of Legionella, a bacteria that causes a severe form of pneumonia called Legionnaire's disease. It's clear why our water heater service team often finds themselves addressing queries about this critical aspect of water heater maintenance.
Palo Alto and Your Water Heater
In Palo Alto, we enjoy a beautiful Mediterranean climate, marked by warm, dry summers and mild, wet winters. These climatic conditions can potentially influence your hot water needs. During the colder months, your water heater might need to work a bit harder, which might warrant a slight increase in the set temperature to deliver the comfort you desire. However, always remember that setting the thermostat too high can lead to increased energy consumption and costs, and even risk scalding. That's where we, as professionals in water heater repair and replacement, step in.
United Plumbing to Your Rescue
Should you find this balance hard to maintain, or if you're dealing with a malfunctioning water heater, United Plumbing's expert technicians are always ready to assist. From a simple water heater repair to a complete water heater replacement, we ensure seamless service to keep your home running smoothly. Furthermore, we're aware that not all homes are the same. We consider factors such as the size of your home, the number of residents, and your specific hot water requirements during water heater installation. United Plumbing's bespoke approach ensures that your hot water needs are met optimally.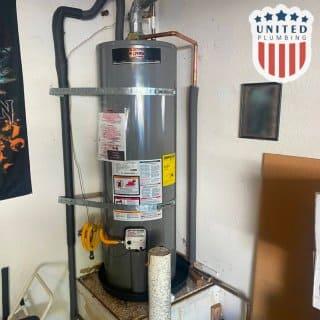 In conclusion, setting your water heater at an appropriate temperature not only safeguards your family's health and safety but also contributes to energy efficiency. While 120°F is a good starting point, it's vital to adjust based on individual household needs and external factors such as weather. And when in doubt, remember that United Plumbing, your trusted partner for water heater repair, service, and installation in Palo Alto, is always just a phone call away.
Post views: 87