We will help you solve any water heater issues of any complexity
from
$1499
We provide over 25 years of reliable water heater installation, replacement and repair services in California
Guarantee for 6 years

Well reviewed and highly trusted

Fully licensed and insured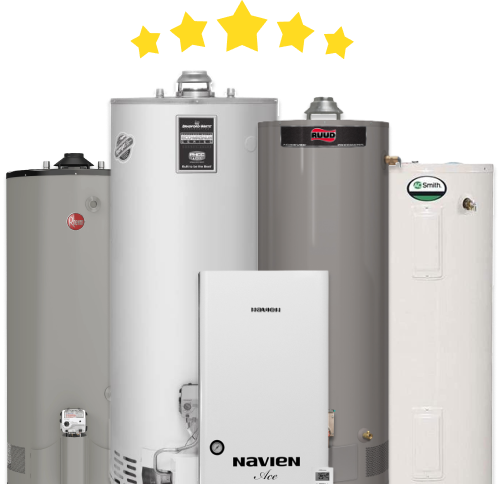 Campbell 40 gallon water heater
Home »
Nothing zaps the joy out of a refreshing shower faster than a sudden blast of cold water. That's why you need a reliable 40-gallon water heater in your corner. United Plumbing, your top-notch solution in Campbell, is all geared up to guide you to warm, comforting showers.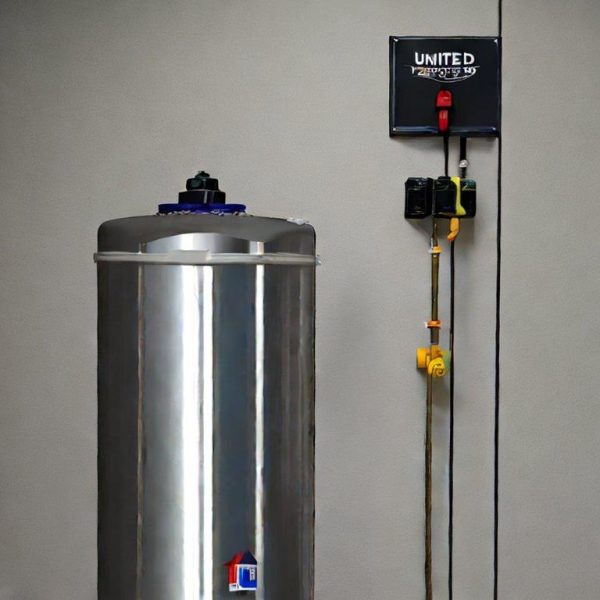 Know Your Water Warriors: Different Styles of 40-Gallon Water Heaters
Choosing the right water heater goes beyond just picking a capacity. It's about finding the right fit for your lifestyle:
Storage Tank Water Heater: Oldie but goldie, it keeps a reservoir of hot water ready for your use.
Tankless Water Heater: It heats water as you need it, perfect for the energy-conscious folks.
Heat Pump Water Heater: This eco-friendly bad boy pulls heat from the environment to warm your water.
Solar Water Heater: It's the superhero of water heaters, harnessing solar power to heat your water.
Weighing Your Choices: The Good, the Bad, and the Hot
Every water heater comes with its pros and cons, and the 40-gallon variety is no different.
Thumbs Up:
Sized just right for medium-sized families.
A solid balance between performance and cost.
A steady stream of hot water when you need it.
Thumbs Down:
Needs a bit of real estate for installation.
Can guzzle more energy compared to tankless options.
Choosing the perfect 40-gallon water heater isn't just a technical decision. It's about assessing your hot water habits, budget, and available space. But don't fret – United Plumbing in Campbell is here to help you navigate the process.
Getting It Right: Installation and Upkeep of Your Water Heater
Installing a water heater is not a DIY weekend project. It's a job for professionals who know their way around gas lines and electrical connections. With United Plumbing, you get seamless, top-tier installation. But don't forget, even the best water heater needs regular maintenance to keep its cool… or heat, rather.
Closing the Loop: Trust the Best with United Plumbing
When it comes to home comfort, you don't want to take chances. You need the reliable service of a seasoned player like United Plumbing. With rave reviews from satisfied customers in Campbell and beyond, we're the team you can trust for your 40-gallon water heater needs.
Remember, choosing a 40-gallon water heater is not about buying an appliance; it's about investing in comfort and convenience. So, are you ready to kiss those ice-cold showers goodbye with United Plumbing? Let's bring the heat back to your showers. After all, life's too chill for cold showers.
_____________________________
United Plumbing & Water Heaters
Phone: (855) 642-6647
Email: [email protected]
Campbell
Serviced ZIP codes: 95008; 95009; 95011; 95032; 95117; 95125; 95128; 95130
And thousands of satisfied clients
Service Areas In California:
San Diego
,
Daly City
,
San Bruno
,
Redwood Shores
,
Woodside
,
Los Altos
,
East Palo Alto
,
 Los Altos Hills
,
Santa Clara
,
Mountain View
,
Campbell
,
Stanford
,
Saratoga
,
San Mateo
,
Redwood City
,
Millbrae
,
Palo Alto
,
San Carlos
,
Milpitas
,
Menlo Park
,
Los Gatos
,
Hillsborough
,
Foster City
,
Cupertino
,
Burlingame
,
Belmont
,
Atherton
,
Rocklin
,
Sunnyvale
,
Sanjose
,
We accept
Main office:

10089 Willow Creek Rd #200, San Diego, CA 92131

LIC:

#1061226
Main office:
10531 Pineville Ave, Cupertino, CA 95014
We accept
1997-2023 © United Plumbing & water heaters