The Pinnacle of Drain Cleaning in Carlsbad, CA:

United Plumbing & Water Heaters
Guarantee for 6 years

Well reviewed and highly trusted

Fully licensed and insured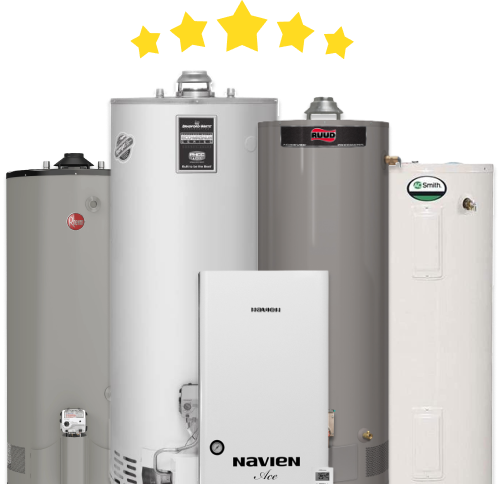 Carlsbad is a region where the cool ocean breezes meet modern, sophisticated homes. And just like the seamless merger of natural beauty and architectural brilliance, your plumbing should also function flawlessly. The drain system, although often overlooked, plays a pivotal role in a home's daily operations. United Plumbing & Water Heaters has dedicated its expertise to ensure that Carlsbad residents enjoy an unimpeded flow of water, courtesy of our premier drain cleaning services.
Why Drain Cleaning Is More Than Just A Chore
Proper maintenance of your home's drainage system is a vital aspect of ensuring the longevity and functionality of your plumbing.
The Undeniable Importance of Drain Cleaners
The momentary inconvenience of a blocked drain might seem trivial. However, when neglected, it can lead to more significant concerns, from plumbing damages to health hazards.
Consistency in Flow: Regular drain cleaning ensures a steady flow of water, preventing backflows and potential flooding.
Healthier Home Environment: Stagnant water can become a breeding ground for pests and bacteria. Using good drain cleaners regularly can prevent this.
Extended Plumbing Lifespan: By preventing blockages, you're not just ensuring a smoother flow but also extending the lifespan of your pipes.
Shower Drains: A Special Mention
The bathroom, a personal haven for many, also happens to be a hotspot for drainage issues. Whether it's hair, soap residues, or mineral build-ups, cleaning a shower drain is essential. Not only does cleaning shower drains prevent blockages, but it also guarantees a pleasant and odor-free bathroom experience.
FAQ: Clearing Doubts on Drain Cleaning
(Note: These FAQs are based on general drain cleaning queries from the web, tailored for this article.)
How often should I get my drains cleaned?

Regularly using good drain cleaners is advised, but professional drain cleaning should be sought at least once a year.

Can I handle drain cleaning myself?


While minor blockages can often be cleared with over-the-counter solutions, it's recommended to consult a drain cleaner near me for more persistent issues.

 What are the signs that my drain needs cleaning?


Slow draining water, unpleasant odors, and recurring clogs are signs that you might need the best drain cleaning services.

Are chemical drain cleaners safe?


They can be effective but might be harmful to the environment, your pipes, and health if misused. It's always good to seek natural or enzyme-based good drain cleaners or professional services.

How can I prevent my shower drain from clogging?


Regularly cleaning a shower drain, using a hair catcher, and avoiding the disposal of greasy substances can help.
Our Reviews
Very quick responses with quality service, flexibility to adopt schedule change is good. Technician is professional and friendly. Services charge is very reasonable. I will definitely utilize their services in the future.
Anil Nanda (AKN)
2023-10-03
They are professional. To the point. Fair transaction. And they provide warranty on their work which is great.
They were able to come the same day I called. Service was quick and to the point, and the price was reasonable.
Had a blocked kitchen sink which another company came to fix, but wouldn't go on a flat one story roof to snake the vent. United plumbing was very responsive, and did an excellent job in a very short time. I'll call them again if needed for something else
Niyati Malaviya
2023-10-02
They provide very fast response and do quick fixes in timely manner.
They gave a quote in 15 minutes and came to repair on the same day. Efficient and professional. It's the second time I use their service. I certainly will again.
I replaced main street pipe with these folks. It was amazing work and very fast with reasonable price. They will be my go-to plumbers from now on.
Bella done a great job from the start to finish the job
Contact United Plumbing Today - We're Ready to Help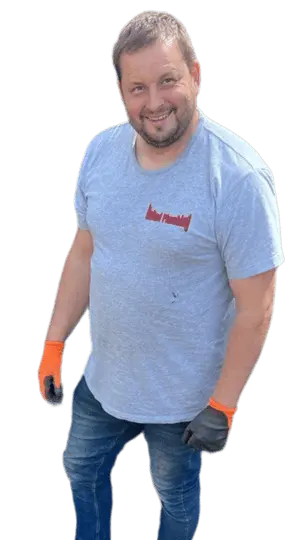 United Plumbing & Water Heaters: The Epitome of Excellence in Carlsbad
Why are we hailed as the go-to for the best drain cleaning services in Carlsbad?
Precision: Our team doesn't just clear blocks; we ensure they don't recur, courtesy of our thorough cleaning techniques.
Professionalism: When you search for a drain cleaner near me, you're not just looking for a service but trust. Our team respects your space, ensuring a hassle-free service experience.
Comprehensive Services: From cleaning a shower drain to handling the kitchen sink, we cover it all.
Your Drain's Best Friend in Carlsbad
We believe that drains, much like every component of a home, deserve attention and care. A blockage-free drain ensures that your day runs smoothly, from that invigorating morning shower to the nightly kitchen cleanup.
Conclusion: In Carlsbad, where the waves wash the shores, let not your drains be the only thing that's stagnant. Choose United Plumbing & Water Heaters, and ensure that every drop finds its way, without a pause, without a delay. Because, in the end, a clean drain is a reflection of a cared-for home.