Gallon Gas Water Heaters:

The Heartbeat of Carlsbad Homes
Guarantee for 6 years

Well reviewed and highly trusted

Fully licensed and insured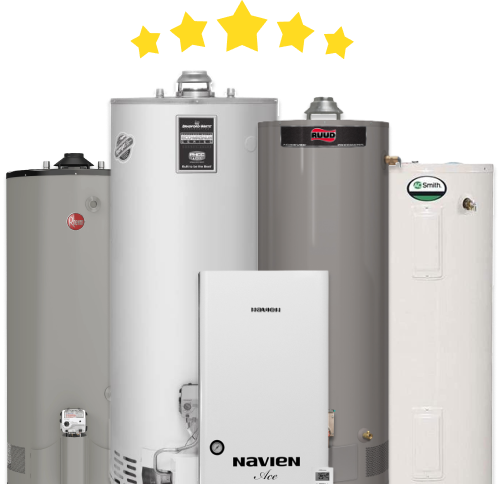 Carlsbad, with its coastal charm and breathtaking sunset views, understands the profound beauty in simple luxuries. Among these cherished amenities is the promise of a hot bath after a long day. United Plumbing & Water Heaters is at the forefront of this mission, offering a wide range of gallon gas water heaters tailored to the needs of Carlsbad residents.
Understanding Your Home's Gallon Water Heater Needs
Every home is unique, and so is its hot water demand. From households that cherish long, comforting baths to those that have a bustling morning shower rush, selecting the right water heater capacity is essential.
Exploring the Spectrum of Gallon Water Heaters
Whether you're upgrading your current system or installing a fresh one, it's pivotal to make an informed choice. Here's a breakdown of the most popular options:
Compact Powerhouse: The 30 gallon water heater is perfect for smaller households or spaces where the demand is relatively lesser.
The Versatile Choice: The 40 gallon water heater, available in 40 gallon electric water heater and 40 gallon gas water heater options, balances capacity with efficiency.
The Family Favorite: The 50 gallon water heater, which includes the 50 gallon electric water heater and the 50 gallon gas water heater, is suitable for families with consistent hot water needs.
The Marathoner: The 80 gallon electric water heater is designed for large households or establishments where the demand is significantly higher.
Trusting in Quality: When considering brand reliability, many homeowners trust the bradford white water heater for its durability and performance consistency.
FAQ: Dispelling Doubts on Gallon Water Heaters
How do I choose between a 40 and 50 gallon water heater?

The choice primarily hinges on your household's daily demand. A 40 gallon water heater might suffice for 2-4 individuals, but a family of 4 or more might require a 50 gallon water heater.

Gas or electric: which one should I opt for?

While electric variants like the 40 gallon electric water heater are often easier to install and maintain, gas models, such as the 50 gallon gas water heater, can heat water faster and might be more cost-effective if you have a natural gas connection.

Why might someone need an 80 gallon water heater?

Larger homes, especially those with multiple bathrooms or whirlpool tubs, or establishments like spas and fitness centers, might opt for the 80 gallon electric water heater due to its higher capacity.

How long do these water heaters typically last?

Most water heaters last between 10-15 years, but routine maintenance can prolong their lifespan.

Is the Bradford White water heater worth the investment?

Yes, the bradford white water heater is known for its top-notch quality, durability, and efficient performance, making it a popular choice among many homeowners.
Our Reviews
Very quick responses with quality service, flexibility to adopt schedule change is good. Technician is professional and friendly. Services charge is very reasonable. I will definitely utilize their services in the future.
Anil Nanda (AKN)
2023-10-03
They are professional. To the point. Fair transaction. And they provide warranty on their work which is great.
They were able to come the same day I called. Service was quick and to the point, and the price was reasonable.
Had a blocked kitchen sink which another company came to fix, but wouldn't go on a flat one story roof to snake the vent. United plumbing was very responsive, and did an excellent job in a very short time. I'll call them again if needed for something else
Niyati Malaviya
2023-10-02
They provide very fast response and do quick fixes in timely manner.
They gave a quote in 15 minutes and came to repair on the same day. Efficient and professional. It's the second time I use their service. I certainly will again.
I replaced main street pipe with these folks. It was amazing work and very fast with reasonable price. They will be my go-to plumbers from now on.
Bella done a great job from the start to finish the job
Contact United Plumbing Today - We're Ready to Help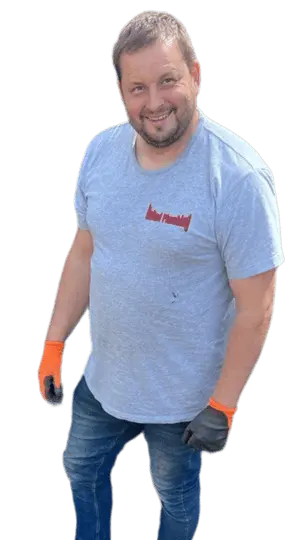 Why Carlsbad Chooses United Plumbing & Water Heaters
Expertise: Our understanding of Carlsbad homes and their water needs is unparalleled.

Transparency: From the 50 gallon water heater to the more extensive 80 gallon electric water heater, we offer upfront pricing without hidden charges.

Guided Selection: Whether you're torn between the 40 gallon electric water heater and the 50 gallon gas water heater, our team is here to guide you through the process.
The Gallon Game: Ensuring Every Drop is Perfectly Heated
For Carlsbad residents, every drop of hot water signifies more than just warmth; it represents a moment of relaxation, a morning ritual, or a therapeutic escape. Thus, having a reliable water heater, be it a 30 gallon water heater or a larger 80 gallon electric water heater, isn't a mere appliance—it's a commitment to comfort.
Conclusion: Your home's heartbeat is its amenities, and a reliable water heater is undeniably one of the most vital. As Carlsbad embraces the Pacific Ocean's wonders, United Plumbing & Water Heaters ensures that every home also embraces the joy of consistent, energy-efficient warmth. Dive into our expansive range and make every bath, every shower, and every warm moment count.