Rinnai Water Heaters:

Carlsbad's Superior Choice with United Plumbing & Water Heaters
Guarantee for 6 years

Well reviewed and highly trusted

Fully licensed and insured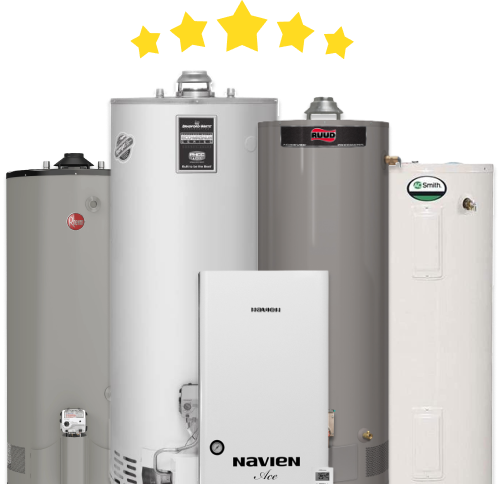 Carlsbad, California, is synonymous with lavish homes and beautiful views. When it comes to providing the utmost comfort in this splendid setting, Rinnai water heaters stand out. At United Plumbing & Water Heaters, we're proud to be your trusted source for these innovative heating solutions.
Rinnai Water Heaters: Elevating Home Comfort
Carlsbad homes deserve only the finest, and when it comes to water heaters, Rinnai remains unbeatable in its dedication to quality and innovation. Here's a closer look at why homeowners choose this brand.
The Rinnai Edge in Water Heating
Rinnai water heater technology has consistently surpassed market standards. But what gives these heaters the edge?
Tankless Technology: With tankless hot water heater Rinnai, gone are the days of waiting for the tank to fill. Get instant hot water on demand.

Diverse Energy Options: From rinnai electric water heaters tankless to rinnai tankless water heaters gas, there's a perfect model for every home's needs.

Compact Design: Rinnai heaters take up minimal space, making them ideal for Carlsbad homes of all sizes.
The Benefits of Going Tankless with Rinnai
Transitioning to a water heater tankless Rinnai offers numerous advantages:
Energy Efficiency: Traditional water heaters constantly heat stored water, leading to energy waste. With rinnai hot water heaters, energy is utilized only when hot water is required, leading to significant savings.

Extended Lifespan: Built to last, Rinnai water heaters have a longer life expectancy than many traditional heaters, making them a sound investment.

Diverse Fuel Options: Whether you prefer electric, gas, or the clean-burning rinnai tankless water heater propane, there's a model crafted just for your needs.
Frequently Asked Questions about Rinnai Water Heaters
Based on extensive online research and our hands-on experience, here are some of the most common questions about Rinnai water heaters:
How does a tankless Rinnai water heater differ from traditional water heaters?


Rinnai's tankless heaters provide hot water on demand rather than storing it, ensuring efficiency and continuous hot water supply.

Can I switch from a traditional water heater to a Rinnai tankless model?


Absolutely. Many Carlsbad homeowners have made the switch to enjoy the benefits of on-demand hot water and energy savings.

How long do Rinnai water heaters last?


With proper maintenance, a Rinnai water heater can last 20 years or more, outlasting most traditional water heaters.

What should I consider when choosing a Rinnai model for my Carlsbad home?

Consider your daily hot water requirements, available space, and preferred energy source (electric, gas, or propane).

Are Rinnai water heaters environmentally friendly?

Yes. With their energy-saving capabilities, especially the electric models, and reduced water wastage, Rinnai heaters are an eco-friendly choice.
Our Reviews
Very quick responses with quality service, flexibility to adopt schedule change is good. Technician is professional and friendly. Services charge is very reasonable. I will definitely utilize their services in the future.
Anil Nanda (AKN)
2023-10-03
They are professional. To the point. Fair transaction. And they provide warranty on their work which is great.
They were able to come the same day I called. Service was quick and to the point, and the price was reasonable.
Had a blocked kitchen sink which another company came to fix, but wouldn't go on a flat one story roof to snake the vent. United plumbing was very responsive, and did an excellent job in a very short time. I'll call them again if needed for something else
Niyati Malaviya
2023-10-02
They provide very fast response and do quick fixes in timely manner.
They gave a quote in 15 minutes and came to repair on the same day. Efficient and professional. It's the second time I use their service. I certainly will again.
I replaced main street pipe with these folks. It was amazing work and very fast with reasonable price. They will be my go-to plumbers from now on.
Bella done a great job from the start to finish the job
Contact United Plumbing Today - We're Ready to Help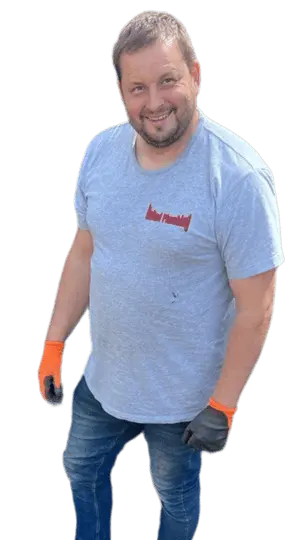 Why Partner with United Plumbing & Water Heaters for Rinnai Installations in Carlsbad
Choosing Rinnai is only half the equation. You need the right professionals to ensure its optimal performance. Here's why we're the preferred choice for Carlsbad homeowners:
Certified Rinnai Experts: Our technicians are trained specifically for Rinnai installations, ensuring every unit performs at its best.

Transparent Pricing: Carlsbad residents can rest easy knowing there are no hidden costs. You pay for quality service without surprises.

Total Commitment: Your satisfaction is our mission. We ensure that every Rinnai water heater we install is perfectly suited to your home and lifestyle.
Rinnai and Carlsbad: A Match Made in Comfort
In Carlsbad, where the Pacific Ocean kisses the coast, Rinnai water heaters ensure that every resident can bask in warm comfort after a day at the beach or a chilly evening stroll. And, with United Plumbing & Water Heaters by their side, impeccable installation and service are guaranteed.
Conclusion: Carlsbad's scenic beauty is complemented by homes that exude warmth and luxury. With Rinnai water heaters, backed by the expertise of United Plumbing & Water Heaters, homeowners can elevate their comfort while enjoying unparalleled energy efficiency. Don't settle for less; let Rinnai redefine your home's warmth.