Shop the Best Water Heaters in Carlsbad

with United Plumbing & Water Heaters
Guarantee for 6 years

Well reviewed and highly trusted

Fully licensed and insured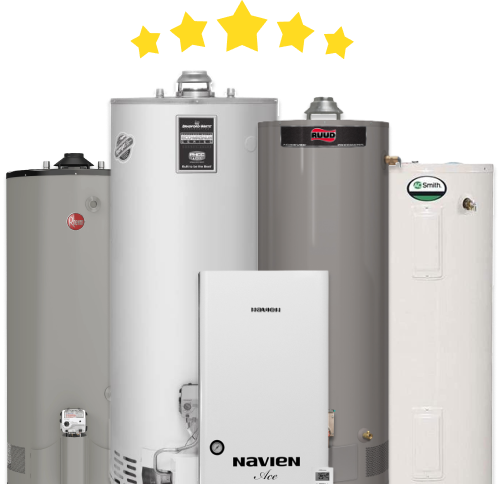 Nestled along the shimmering coast, Carlsbad homes encapsulate the spirit of Californian charm. At the heart of this elegance is the unspoken luxury of consistent hot water. As the chill of the Pacific breeze embraces Carlsbad, United Plumbing & Water Heaters ensures your home remains a sanctuary of warmth with an array of top-tier water heaters.
Choosing Your Ideal Water Heater in Carlsbad
Carlsbad's diverse architectural beauty demands water heating solutions that are equally versatile. Whether you have a quaint beach-facing cottage or a modern condo, there's a heater tailored for you.
Explore the Plethora of Options
Traditional Tanks: The classic water heater has served homes for decades, offering a reservoir of hot water at your disposal.
On-Demand Magic: The tankless water heater heats water instantly as you need it, eliminating the need for a storage tank.
Electric Efficiency: Electric water heaters, especially the electric hot water heater variant, are preferred for their ease of use and installation.
Gas-Powered Greatness: For homes with a natural gas line, the gas hot water heater and standard gas water heater are excellent choices due to their rapid heating capabilities.
Innovative Hybrid: The hybrid water heater marries the traditional tank's consistency with the energy efficiency of a heat pump.
Instant Warmth: Perfect for isolated requirements like a workshop or external office, the instant hot water heater gives you warmth in seconds.
Decoding the Price Tag: Water Heater Cost
At United Plumbing & Water Heaters, we believe in transparency. The water heater price varies based on its type, capacity, and brand. Whether you're looking at the cost of a hot water heater or trying to gauge the water heater cost of a more sophisticated model, we guide you every step of the way.
FAQ: Everything You Need to Know Before You Shop
How do I decide between a gas and an electric water heater?

It often hinges on the availability. Homes with a natural gas line might lean towards a gas water heater for its fast heating. Electric models, however, are simpler to install and maintain.

What's the life expectancy of a water heater?

On average, traditional tank water heaters last 10-15 years, while tankless models can surpass 20 years with proper maintenance.

Does a tankless water heater provide instant hot water?

Yes, a tankless water heater immediately heats water as it flows through the unit, ensuring you never run out of hot water.

Are hybrid water heaters worth the investment?

While the initial water heater price for a hybrid might be higher, they can be 2-3 times more energy efficient than traditional models, potentially saving you money in the long run.

How often should I replace my water heater?

While most last 10-15 years, it's wise to consider a replacement if your unit is over a decade old, showing signs of wear or inefficiency.
Our Reviews
Very quick responses with quality service, flexibility to adopt schedule change is good. Technician is professional and friendly. Services charge is very reasonable. I will definitely utilize their services in the future.
Anil Nanda (AKN)
2023-10-03
They are professional. To the point. Fair transaction. And they provide warranty on their work which is great.
They were able to come the same day I called. Service was quick and to the point, and the price was reasonable.
Had a blocked kitchen sink which another company came to fix, but wouldn't go on a flat one story roof to snake the vent. United plumbing was very responsive, and did an excellent job in a very short time. I'll call them again if needed for something else
Niyati Malaviya
2023-10-02
They provide very fast response and do quick fixes in timely manner.
They gave a quote in 15 minutes and came to repair on the same day. Efficient and professional. It's the second time I use their service. I certainly will again.
I replaced main street pipe with these folks. It was amazing work and very fast with reasonable price. They will be my go-to plumbers from now on.
Bella done a great job from the start to finish the job
Contact United Plumbing Today - We're Ready to Help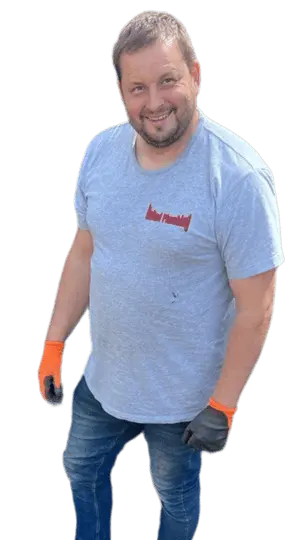 United Plumbing & Water Heaters: Carlsbad's Trusted Water Heater Store
Why do Carlsbad residents consistently choose us?
Expansive Range: From the electric water heater to the gas variants, our selection is unmatched.
Transparent Pricing: We ensure you know the water heater cost upfront, with no surprises.
Expert Guidance: Not sure if you need a hybrid water heater or a simple hot water heater? Our team assists you in making the right choice.
Dive into a World of Comfort with Carlsbad's Premier Water Heaters
In Carlsbad, the merging of oceanic splendor with urban comforts is an everyday experience. United Plumbing & Water Heaters strives to elevate this experience, ensuring every shower, every bath, and every dishwashing session is a testament to perfection.
Conclusion: In the world of water heaters, choices are aplenty. But making the right decision for your Carlsbad home can be the difference between a fleeting warm shower and years of consistent, energy-efficient warmth. United Plumbing & Water Heaters is more than a store; we're your partners in ensuring every drop of hot water amplifies your home's comfort.