Water Heaters Installation in Carlsbad:

Elevate Your Home's Comfort with United Plumbing & Water Heaters
Guarantee for 6 years

Well reviewed and highly trusted

Fully licensed and insured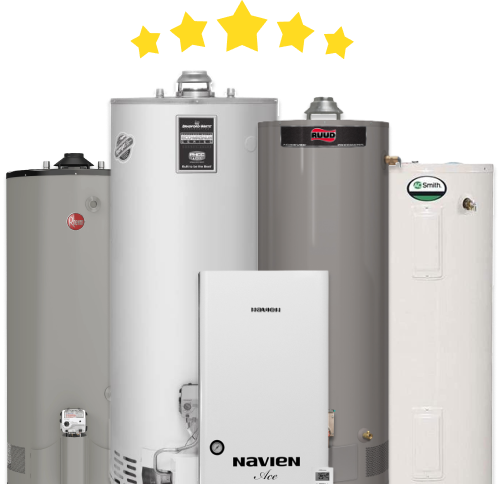 The gentle oceanic breezes of Carlsbad, CA, combined with its picturesque sunsets, create a paradise for its residents. But as the sun dips below the horizon, nothing ensures comfort within a home more than a reliable, efficient water heater. At United Plumbing & Water Heaters, we master the art of water heater installations, offering you an unmatchable blend of expertise, value, and dedication.
Pioneering Water Heater Installation in Carlsbad, CA
The task of water heater installation goes beyond mere placement and connection. It's an intricate blend of science, craftsmanship, and understanding the needs of Carlsbad's unique homes.
Our Array of Installation Services
Installation of water heaters requires versatility, which is why our range includes:
Standard Water Heaters: Traditional, reliable, and ever-popular.

Tankless Water Heaters Installation: Modern, efficient, and a favorite for those seeking continual hot water supply.
Your selection depends on your household's needs, space constraints, and budget. But regardless of your choice, our promise remains steadfast: seamless installation of hot water heaters that stand the test of time.
Cost-Effective Water Heater Solutions
While many homeowners are apprehensive about the installation water heater cost, we take pride in offering transparency and value. Whether you're curious about cost tankless water heater installation or seeking a traditional unit, our pricing is upfront, with no hidden charges. Our focus? Offering the best water heater installation costs in Carlsbad, ensuring every home can enjoy the luxury of uninterrupted hot water.
Frequently Asked Questions About Water Heater Installation
Carlsbad homeowners have pivotal questions when it comes to water heaters, and our duty extends beyond installations to educating our community.
Based on web research and direct interactions, we've collated these FAQs:
How long does it take to install a water heater?

Typically, a few hours, but it may vary based on unit complexity and home infrastructure.

Is there a difference between installing tankless and traditional heaters?

Yes, tankless water heaters installation is slightly more intricate due to its on-demand functionality, but rest assured, our team is adept at both.

How do I determine the right size?

It depends on your home's water usage. Larger families or homes with multiple bathrooms may need bigger or multiple units.

Are there any permits needed?

Yes, in many cases. But as Carlsbad's trusted service, we handle the paperwork ensuring the installation abides by local regulations.

How often should a water heater be replaced?

Typically, traditional units last 10-15 years, while tankless ones can last 20 years or more with proper maintenance.
Our Reviews
Very quick responses with quality service, flexibility to adopt schedule change is good. Technician is professional and friendly. Services charge is very reasonable. I will definitely utilize their services in the future.
Anil Nanda (AKN)
2023-10-03
They are professional. To the point. Fair transaction. And they provide warranty on their work which is great.
They were able to come the same day I called. Service was quick and to the point, and the price was reasonable.
Had a blocked kitchen sink which another company came to fix, but wouldn't go on a flat one story roof to snake the vent. United plumbing was very responsive, and did an excellent job in a very short time. I'll call them again if needed for something else
Niyati Malaviya
2023-10-02
They provide very fast response and do quick fixes in timely manner.
They gave a quote in 15 minutes and came to repair on the same day. Efficient and professional. It's the second time I use their service. I certainly will again.
I replaced main street pipe with these folks. It was amazing work and very fast with reasonable price. They will be my go-to plumbers from now on.
Bella done a great job from the start to finish the job
Contact United Plumbing Today - We're Ready to Help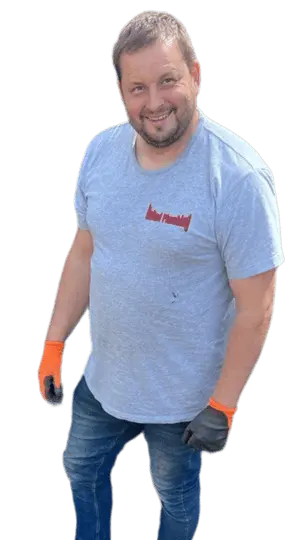 Why United Plumbing & Water Heaters Stand Out
Proximity: When you search for water heater installation near me or tankless water heater installation near me, our local presence in Carlsbad ensures swift, efficient service.

Expertise: Our team isn't just skilled; they're passionate, continually updating their knowledge to offer top-tier service.

Holistic Service: From helping you pick the right unit to post-installation guidance, our services are comprehensive.
Carlsbad Deserves the Best
With its laid-back coastal charm, Carlsbad homes deserve nothing less than perfection. As part of this community, we resonate with the aspirations of its residents, offering them stellar services that complement their lifestyles.
The Future of Water Heating Awaits in Carlsbad
As the world pivots towards more sustainable choices, our water heating solutions not only guarantee comfort but also efficiency. At United Plumbing & Water Heaters, we believe in paving the path for a brighter, warmer tomorrow.
Conclusion: For the discerning residents of Carlsbad, the perfect blend of luxury, comfort, and efficiency is a non-negotiable demand. And when it comes to water heater installations, United Plumbing & Water Heaters promises to meet and exceed these expectations, every single time.