Carlsbad's Trusted Water Heater Repair Service:

United Plumbing & Water Heaters
Guarantee for 6 years

Well reviewed and highly trusted

Fully licensed and insured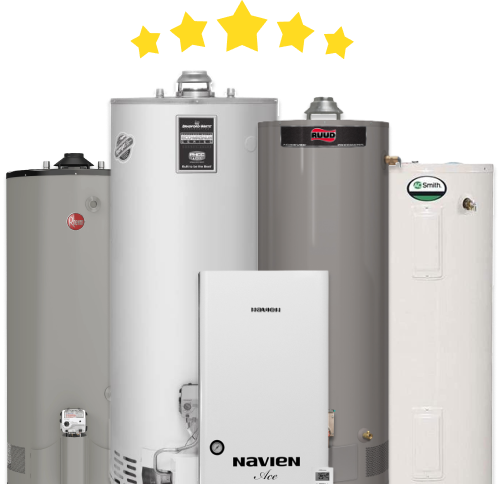 Nestled along the sun-kissed coastline of California, Carlsbad homeowners deserve the very best, especially when it comes to maintaining the cozy comforts of home. A malfunctioning water heater can disrupt the serene ambience of this Californian gem. That's precisely where United Plumbing & Water Heaters comes into the picture.
Your Go-To "Water Heater Repair Near Me" in Carlsbad
When a cold splash interrupts what should have been a warm, comforting shower, it's clear that your water heater needs attention. From conventional gas units to modern tankless systems, every water heater demands specialized care and expertise.
Comprehensive Water Heater Repair Services
Understanding the diverse needs of Carlsbad residences, we offer a spectrum of repair services:
General Water Heater Repair: Ensuring you always have a steady supply of hot water.

Gas and Electric Water Heater Repairs: Whether it's a gas or electric unit, our experts handle both with ease.

Tankless Water Heater Repairs: For the more modern, energy-efficient homes, we offer specialized services like repair tankless water heaters.

Immediate Leak Assistance: A water heater leaking or a hot water heater leaking can be more than just an inconvenience; it can be a hazard. We're equipped to tackle these issues promptly.
Our commitment isn't just about repairing faults but repairing water heaters to ensure they operate at their best, ensuring longevity and efficiency.
Frequently Asked Questions About Water Heater Repair
Researching common questions about water heater services brought forth some frequent concerns. Here's our expert take on them:
Why is my water heater leaking?

A leak can emerge from several places, such as a malfunctioning valve, a corroded tank, or loose connections. The key is to get a professional evaluation to address the root cause.

How often should my water heater be serviced?

An annual check is ideal for most water heaters, ensuring any wear and tear are detected early and rectified.

What's the difference between gas and electric water heaters?

While gas heaters heat water quickly and are often more powerful, electric heaters boast of efficiency and are generally quieter in operation.

Can I handle water heater repairs myself?

While basic troubleshooting, like relighting a pilot light, might be doable for many, it's best to let professionals handle intricate issues to guarantee safety and proper resolution.

How do I know if my tankless water heater needs repairs?

Unusual noises, a drop in water temperature, or visible error codes on digital models can indicate the need for a tankless water heater repairs near me.
Our Reviews
Very quick responses with quality service, flexibility to adopt schedule change is good. Technician is professional and friendly. Services charge is very reasonable. I will definitely utilize their services in the future.
Anil Nanda (AKN)
2023-10-03
They are professional. To the point. Fair transaction. And they provide warranty on their work which is great.
They were able to come the same day I called. Service was quick and to the point, and the price was reasonable.
Had a blocked kitchen sink which another company came to fix, but wouldn't go on a flat one story roof to snake the vent. United plumbing was very responsive, and did an excellent job in a very short time. I'll call them again if needed for something else
Niyati Malaviya
2023-10-02
They provide very fast response and do quick fixes in timely manner.
They gave a quote in 15 minutes and came to repair on the same day. Efficient and professional. It's the second time I use their service. I certainly will again.
I replaced main street pipe with these folks. It was amazing work and very fast with reasonable price. They will be my go-to plumbers from now on.
Bella done a great job from the start to finish the job
Contact United Plumbing Today - We're Ready to Help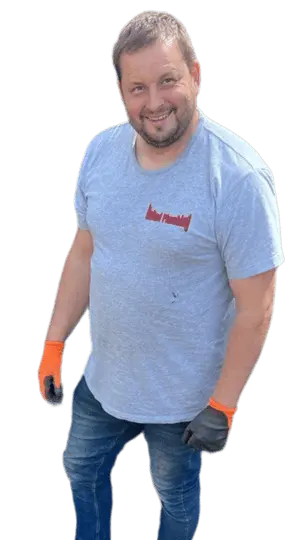 The Unique Touch of United Plumbing & Water Heaters
So, what sets us apart in the realm of hot water heater repair in Carlsbad, CA?
Expertise: With a deep understanding of both gas water heater repairs and electric water heater repairs, we offer unmatched expertise.

Local Presence: Being in Carlsbad means we understand local requirements, ensuring our services are always up-to-par.

Transparency: We believe in open communication, ensuring you're well-informed about the repair process and associated costs.
Embracing Carlsbad's Vibrant Community
Carlsbad isn't just a location for us — it's home. Ensuring every household has a functioning water heater aligns with our mission to enhance the quality of life for our community members. Our deep-rooted connection with this city drives us to serve with passion, commitment, and unparalleled expertise.
Why Choose United Plumbing & Water Heaters?
In a place as unique and vibrant as Carlsbad, standard services simply won't do. Homes here deserve tailored attention, a touch of local flair, and the assurance that every water heater repair is conducted with precision and care.
Conclusion: Warm showers, clean dishes, fresh laundry — they all hinge on a well-functioning water heater. With United Plumbing & Water Heaters by your side, Carlsbad residents can rest assured that their comfort is in the hands of experts. From tackling leaks to optimizing heater performance, we're here to keep the warmth flowing.