Water Heaters Replacement:

Uplift Your Carlsbad Home with United Plumbing & Water Heaters
Guarantee for 6 years

Well reviewed and highly trusted

Fully licensed and insured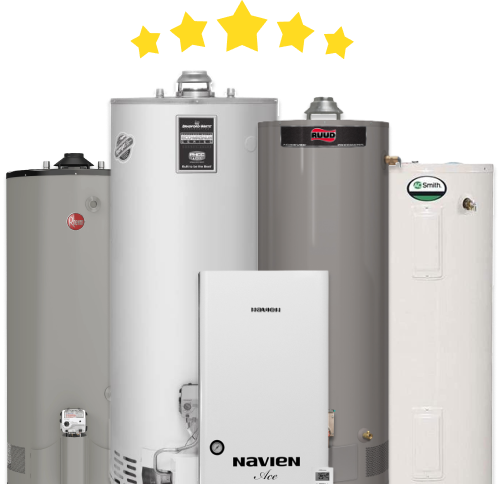 Carlsbad, with its pristine beaches and upscale neighborhoods, symbolizes the best of California living. Yet, inside every home, the unsung hero ensuring comfort is often the humble water heater. With time, even the best water heaters need replacing. Enter United Plumbing & Water Heaters, Carlsbad's premier choice for all your water heater replacement needs.
Comprehensive Water Heater Replacement Services in Carlsbad
A malfunctioning water heater is more than an inconvenience. It disrupts the harmony of your home. Our experts at United Plumbing & Water Heaters step in to ensure that harmony is restored with our top-tier water heaters replacement services.
Our Expertise in Hot Water Heater Replacement
From traditional systems to modern marvels, our experts specialize in every kind of hot water heater replacement. Here's what makes our service exceptional:
Tailored Solutions: Whether you're looking for a replacement gas water heater or keen on replacing an electric water heater, our experts assess your needs to provide the most fitting solution.

Cost Transparency: Curious about the hot water heater replacement cost? Our upfront pricing ensures no surprises. We're committed to offering the best value, ensuring Carlsbad residents are never deterred by the cost of water heater replacement.

Swift Replacement: Need swift water heater replacing? We understand urgency. Our teams ensure that the replacement of your water heater is prompt, ensuring minimal disruption to your routine.
Transitioning to Modern Systems
Many Carlsbad homeowners are making the environmentally friendly choice by replacing water heaters with tankless systems. United Plumbing & Water Heaters champions this green revolution, assisting homeowners in making this sustainable switch.
Frequently Asked Questions About Water Heater Replacement
Based on web research and our extensive experience, here are some key FAQs Carlsbad homeowners have:
When should I consider replacing my water heater?


Most water heaters have a lifespan of 10-15 years. If yours is nearing or has surpassed this mark, it might be time for a replacement.

What's the benefit of replacing a traditional heater with a tankless system?

Tankless systems are more energy-efficient, often leading to reduced utility bills. They also provide hot water on demand and occupy less space.

 How long does the replacement process take?


Typically, a few hours, but complex systems might take a bit longer.

How can I determine the right size for my replacement water heater?


Consider your household's peak hour demand. Our water heater plumber can assist you in assessing your requirements and suggesting an optimal size.

Is it expensive to replace my current unit with a tankless system?


While the initial cost of water heater replacement for tankless systems can be higher, the long-term savings in energy bills often make it a cost-effective choice.
Our Reviews
Very quick responses with quality service, flexibility to adopt schedule change is good. Technician is professional and friendly. Services charge is very reasonable. I will definitely utilize their services in the future.
Anil Nanda (AKN)
2023-10-03
They are professional. To the point. Fair transaction. And they provide warranty on their work which is great.
They were able to come the same day I called. Service was quick and to the point, and the price was reasonable.
Had a blocked kitchen sink which another company came to fix, but wouldn't go on a flat one story roof to snake the vent. United plumbing was very responsive, and did an excellent job in a very short time. I'll call them again if needed for something else
Niyati Malaviya
2023-10-02
They provide very fast response and do quick fixes in timely manner.
They gave a quote in 15 minutes and came to repair on the same day. Efficient and professional. It's the second time I use their service. I certainly will again.
I replaced main street pipe with these folks. It was amazing work and very fast with reasonable price. They will be my go-to plumbers from now on.
Bella done a great job from the start to finish the job
Contact United Plumbing Today - We're Ready to Help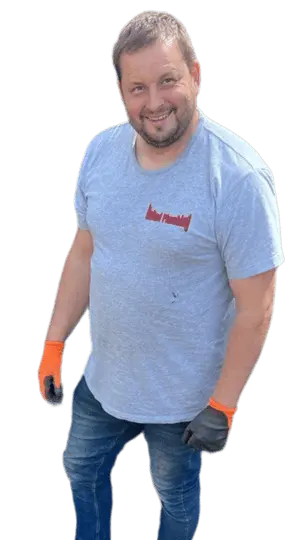 Why United Plumbing & Water Heaters is Carlsbad's Trusted Name
Specialized Teams: Our water heater plumber experts have in-depth knowledge of all replacement scenarios, ensuring top-notch service.

Community Focus: As local service providers, we understand Carlsbad's unique requirements, ensuring tailor-made solutions.

Holistic Approach: Beyond just replacement, we offer guidance on maintenance, ensuring the longevity of your new water heater.
Serving the Heart of Carlsbad
Carlsbad isn't just a location; it's home. It's where families grow, memories are made, and dreams are realized. Every service we offer is a commitment to this community, promising warmth, comfort, and trust.
The Warmth of a Reliable Water Heater Awaits
In the vast tapestry of home comforts, a reliable water heater is a key thread. It's what turns a house into a home, a space into a sanctuary. And when the time comes for its replacement, know that United Plumbing & Water Heaters stands ready, ensuring that Carlsbad homes continue to be the epitome of comfort.
Conclusion: For those in Carlsbad, ensuring the perfect ambiance in their homes is a priority. With United Plumbing & Water Heaters, your water heater replacement becomes a seamless experience, upholding the high standards every Carlsbad resident deserves.