Gallon Gas Water Heaters:

Decoding Capacities and Choices in Chula Vista
Guarantee for 6 years

Well reviewed and highly trusted

Fully licensed and insured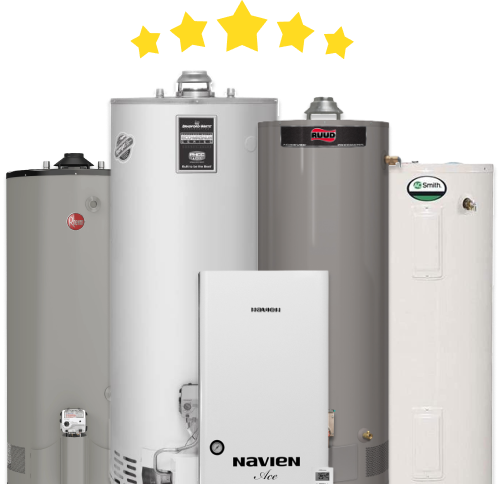 Warmth is a universal need, and for the residents of Chula Vista, having a reliable gallon gas water heater is non-negotiable. United Plumbing & Water Heaters has been the city's trusted partner in ensuring that homes stay warm and comfortable, particularly when the temperature dips. But with myriad options in the market, how does one choose? Let's break it down.
Understanding Gallon Water Heaters
Every household has unique needs. A bustling family of five will have different requirements compared to a couple living in their first apartment. The gallon size of your water heater plays a pivotal role in meeting these specific needs. Simply put, the gallon capacity of a water heater indicates the amount of water it can heat and store at one time.
Popular Capacities and Their Ideal Fit
50 Gallon Water Heater: A middle-ground option, perfect for medium-sized families where hot water demand is moderate to high.
40 Gallon Water Heater: A common choice for small to medium-sized families with consistent hot water needs.
30 Gallon Water Heater: Best suited for apartments or homes with one or two residents, ensuring a steady supply without occupying much space.
80 Gallon Electric Water Heater: A large capacity solution primarily for spacious homes or commercial spaces with higher hot water demand.
Choosing between 50 gallon electric water heater, 40 gallon gas water heater, or any other capacity largely hinges on your home's size, the number of residents, and daily consumption patterns.
Brands Matter: Spotlight on Bradford White
The Bradford White water heater has carved a niche for itself in the world of water heating solutions. Known for their efficiency, durability, and cutting-edge technology, they offer a range of gallon capacities, ensuring there's a perfect fit for every home. When investing in something as crucial as a water heater, brand reliability becomes paramount, and Bradford White stands tall in this regard.
Electric Vs. Gas – The Eternal Debate
While gallon capacity is a crucial determinant, the power source of your heater is equally significant. Here's a quick comparison:
40 Gallon Electric Water Heater

: Offers consistent performance, easy installation, and is generally more compact. Ideal for homes with limited space.

50 Gallon Gas Water Heater

: Often heats water faster than its electric counterpart and can work during power outages, ensuring uninterrupted supply.
The choice between electric and gas usually boils down to personal preferences, infrastructure, and budget.
Our Reviews
Very quick responses with quality service, flexibility to adopt schedule change is good. Technician is professional and friendly. Services charge is very reasonable. I will definitely utilize their services in the future.
Anil Nanda (AKN)
2023-10-03
They are professional. To the point. Fair transaction. And they provide warranty on their work which is great.
They were able to come the same day I called. Service was quick and to the point, and the price was reasonable.
Had a blocked kitchen sink which another company came to fix, but wouldn't go on a flat one story roof to snake the vent. United plumbing was very responsive, and did an excellent job in a very short time. I'll call them again if needed for something else
Niyati Malaviya
2023-10-02
They provide very fast response and do quick fixes in timely manner.
They gave a quote in 15 minutes and came to repair on the same day. Efficient and professional. It's the second time I use their service. I certainly will again.
I replaced main street pipe with these folks. It was amazing work and very fast with reasonable price. They will be my go-to plumbers from now on.
Bella done a great job from the start to finish the job
Contact United Plumbing Today - We're Ready to Help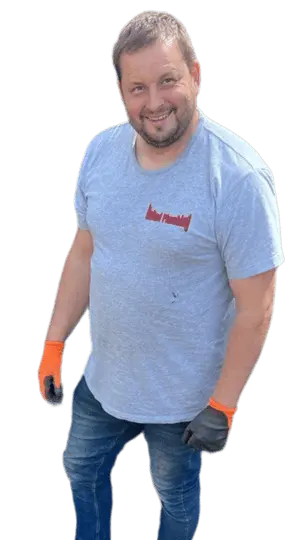 FAQs to Guide Your Decision
Why are there so many gallon capacities available?

Different homes have varying hot water demands, and the range of capacities ensures everyone finds their perfect fit.

How do I determine the right gallon size for my home?

Consider the number of residents, daily hot water consumption patterns, and peak usage times.

Is there a significant price difference between different gallon capacities?

Larger capacities generally come with a higher price tag due to the greater volume of water they can handle.

Gas vs. Electric: Which is more cost-efficient in the long run?

While gas heaters might have lower operational costs, electric heaters often have a longer lifespan and fewer maintenance issues.

Why is Bradford White considered a reliable brand?

Their commitment to quality, innovative technology, and excellent customer reviews have made them a trusted name in the industry.

How frequently should a gallon water heater be serviced?

Annual servicing is recommended for optimal performance and longevity.
Your Journey to the Perfect Gallon Water Heater with United Plumbing & Water Heaters
The quest for the ideal gallon water heater might seem daunting, but with a guide like United Plumbing & Water Heaters, the journey becomes smooth and enlightening. We understand Chula Vista's unique demands, ensuring every resident finds their perfect match, be it a 50 gallon gas water heater or an 80 gallon electric water heater.
Understanding your needs, recognizing the potential of brands like Bradford White, and decoding the nuances of electric and gas options are steps to a warm, cozy home.
With expertise and experience, United Plumbing & Water Heaters is here to illuminate your path. Dive deep into the world of water heaters with us, and emerge with a choice that radiates warmth and satisfaction. Your Chula Vista home deserves nothing less.