We will help you solve any water heater issues of any complexity
from
$1499
We provide over 25 years of reliable water heater installation, replacement and repair services in California
Guarantee for 6 years

Well reviewed and highly trusted

Fully licensed and insured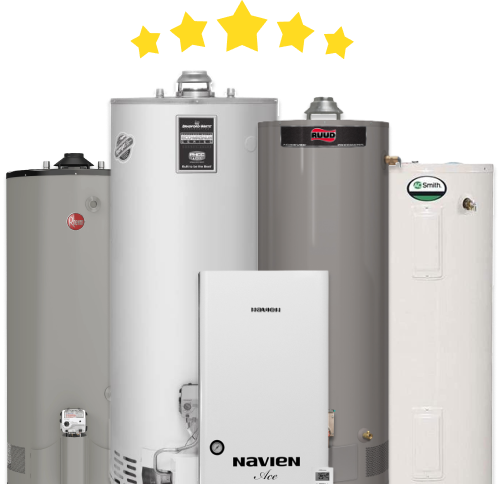 Daly City's Water Heater Repair Solution: United Plumbing
Home »
Few things are as inconvenient as the sudden lack of hot water, especially during your morning shower or laundry cycle. United Plumbing is here to help with rapid and effective water heater repair services in Daly City, ensuring your daily routine stays on track.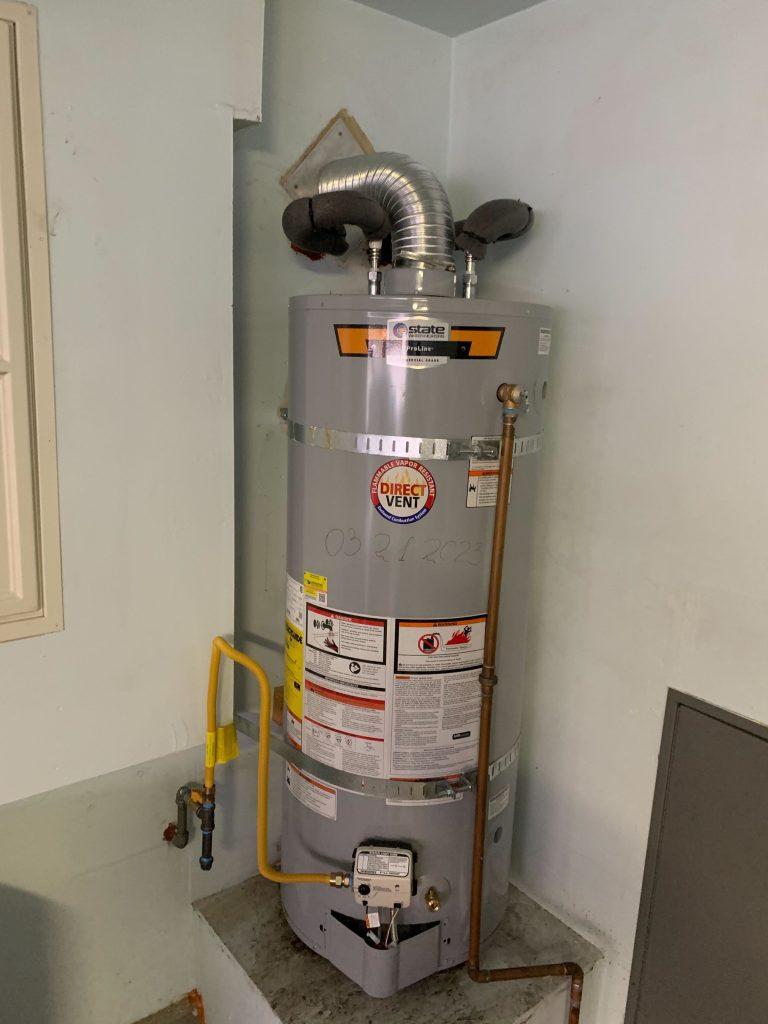 Comprehensive Water Heater Services
Our expertise at United Plumbing extends beyond just water heater repair. We provide a wide array of water heater services. From standard maintenance and minor tweaks to resolving more complex problems, our skilled team is equipped to handle any challenge your water heater throws at them. Be it leaks, uneven heating, or unusual sounds, we tackle the issue head-on, resolving it swiftly and efficiently.
Proficient Water Heater Installation
If your existing water heater is beyond repair, don't worry, we are also proficient in water heater installation. Our capable team can smoothly install a diverse range of water heaters, from classic storage models to contemporary, energy-saving tankless versions. We promise a smooth, custom-tailored installation process that meets your unique needs.
Tailored Water Heater Replacement
When a water heater has reached its limit and can't be repaired, our water heater replacement service comes into play. We at United Plumbing understand that every home has unique energy needs and water usage patterns. With these considerations, and your budget constraints, we suggest the most fitting water heater replacement for your home in Daly City.
The Promise of United Plumbing
When you select United Plumbing, you're opting for dependability, honesty, and exceptional service. We greatly value the trust our clients bestow upon us and aim to deliver the highest degree of customer satisfaction through our complete water heater services. Plus, our clear pricing policy ensures there are no surprises with hidden fees or unanticipated costs.
Get in Touch with United Plumbing Today
Don't let a malfunctioning water heater throw a wrench in your daily routine. Rely on United Plumbing for unparalleled water heater repair, service, installation, and replacement in Daly City. Our committed team is always ready to help, ensuring that the luxury of a fully operational water heater in your home is maintained. Reach out to us today and experience the United Plumbing difference!
_____________________________
United Plumbing & Water Heaters
Phone: (855) 642-6647
Email: [email protected]
Daly City
Serviced ZIP codes: 94014; 94015; 94017
And thousands of satisfied clients
Service Areas In California:
Daly City
,
San Bruno
,
Redwood Shores
,
Woodside
,
Los Altos
,
East Palo Alto
,
 Los Altos Hills
,
Santa Clara
,
Mountain View
,
Campbell
,
Stanford
,
Saratoga
,
San Mateo
,
Redwood City
,
Millbrae
,
Palo Alto
,
San Carlos
,
Milpitas
,
Menlo Park
,
Los Gatos
,
Hillsborough
,
Foster City
,
Cupertino
,
Burlingame
,
Belmont
,
Atherton
,
Rocklin
,
Sunnyvale
,
Sanjose
,
We accept
Main office:

10531 Pineville Ave, Cupertino, CA 95014

LIC:

#1061226
Main office:
10531 Pineville Ave, Cupertino, CA 95014
Phone:
(855) 642-6647
LIC:
#1061226
We accept
1997-2023 © United Plumbing & water heaters