We will help you solve any water heater issues of any complexity
from
$1499
We provide over 25 years of reliable water heater installation, replacement and repair services in California
Guarantee for 6 years

Well reviewed and highly trusted

Fully licensed and insured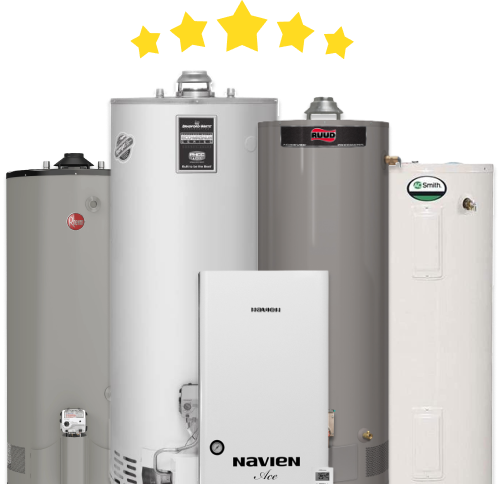 Discover Transparent Water Heater Costs with United Plumbing in San Mateo
Home »
Here in San Mateo, residents know the true value of hot water — whether it's for a soothing bath, a load of laundry, or a sink full of dishes. That's where we, at United Plumbing, step in, ensuring that you have reliable hot water access around the clock.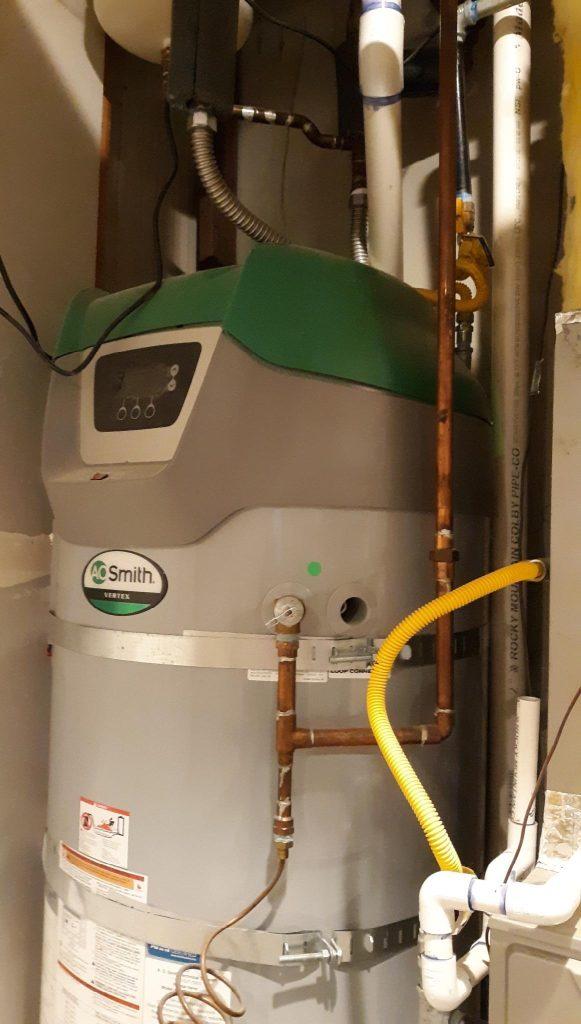 Unveiling the Real Cost of Your Water Heater
Navigating the costs associated with your water heater doesn't have to be a mystery. At United Plumbing, we aim to make this process simple and straightforward for our clients. We help you understand the key factors that influence the cost of your water heater, such as:
Type of Water Heater: Tank or tankless? Each has different price points and operating costs.
Purchase Price: This is determined by the brand, model, and energy efficiency of the water heater you choose.
Installation Expenses: The complexity of the installation process influences this cost.
Maintenance and Service: Regular water heater service is crucial to prolonging the life of your heater and preventing costly repairs down the line.
Replacement Cost: Eventually, all water heaters need replacement. This cost includes both the price of the new unit and the installation service.
Our Dedication to High-Quality Service
Our mission at United Plumbing is more than just delivering top-notch water heater repair, installation, or replacement. We are dedicated to maintaining transparency with our customers, helping you comprehend your water heating system and its associated costs.
Community-Focused Approach in San Mateo
We take pride in being a vital part of the San Mateo community. We aim to empower you with knowledge about your water heater, allowing you to make informed decisions that will save you money and stress in the long run.
Your Trusted Partner in San Mateo
Turn to United Plumbing in San Mateo for transparent, comprehensible water heater costs. Our team of experts is ready to provide the best solutions tailored to your unique needs. Reach out to us today for superior service and the customer care you deserve.
_____________________________
United Plumbing & Water Heaters
Phone: (855) 642-6647
Email: [email protected]
San Mateo
Serviced ZIP codes: 94010; 94401; 94402; 94403; 94404; 94497
And thousands of satisfied clients
Service Areas In California:
San Diego
,
Daly City
,
San Bruno
,
Redwood Shores
,
Woodside
,
Los Altos
,
East Palo Alto
,
 Los Altos Hills
,
Santa Clara
,
Mountain View
,
Campbell
,
Stanford
,
Saratoga
,
San Mateo
,
Redwood City
,
Millbrae
,
Palo Alto
,
San Carlos
,
Milpitas
,
Menlo Park
,
Los Gatos
,
Hillsborough
,
Foster City
,
Cupertino
,
Burlingame
,
Belmont
,
Atherton
,
Rocklin
,
Sunnyvale
,
Sanjose
,
We accept
Main office:

10089 Willow Creek Rd #200, San Diego, CA 92131

LIC:

#1061226
Main office:
10531 Pineville Ave, Cupertino, CA 95014
We accept
1997-2023 © United Plumbing & water heaters