We will help you solve any water heater issues of any complexity
from
$1499
We provide over 25 years of reliable water heater installation, replacement and repair services in California
Guarantee for 6 years

Well reviewed and highly trusted

Fully licensed and insured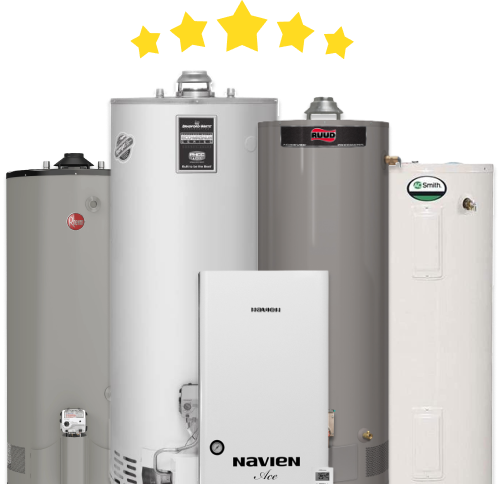 Electric hot water heater in Campbell
Home »
Ever jumped into a cold shower in Campbell, hoping for warmth? Brrr, a jarring wake-up call, right? Well, the heroes at United Plumbing have your back with the power of an electric hot water heater. This isn't just about heating water, folks. It's about changing your lifestyle for the better, one hot shower at a time.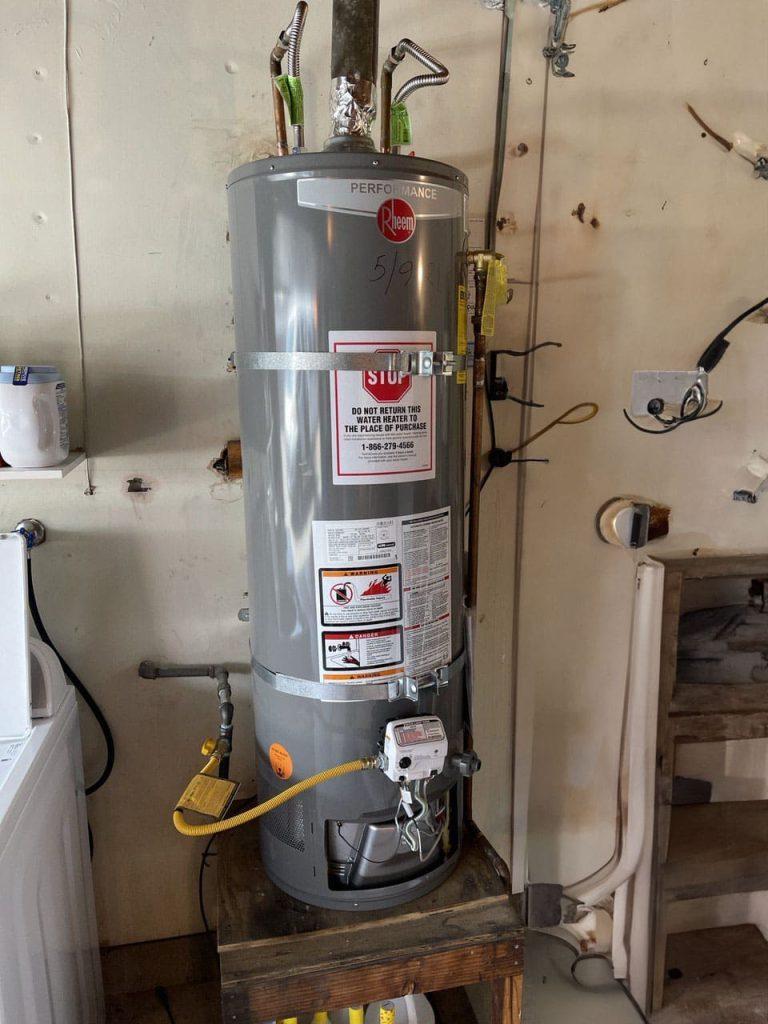 Mix and Match: The Electric Hot Water Heater Collection
Electric hot water heaters are as diverse as the folks in Campbell. There's an option for everyone:
Storage Tank Heaters: The classic model that keeps hot water ready for you round the clock.
Tankless Heaters: The on-demand heaters, heating water instantly and saving energy.
Heat Pump Heaters: The green choice, using heat from the air or ground to heat your water.
Solar Heaters: Harness the sun's energy to power your showers and baths.
With United Plumbing, picking an electric hot water heater is a walk in the park!
From Start to Forever: Installation and Care
It's not just about getting an electric hot water heater; it's about giving it a long, productive life. United Plumbing can handle that with expert installation and ongoing maintenance. And why should you care? Here are a few reasons:
Extended Life: Regular service can add years to your heater's lifespan.
Savings: Preventive maintenance can save you from costly repairs down the line.
Efficiency: A well-maintained heater delivers optimal performance and uses less energy.
United Plumbing doesn't just install and vanish; we stick around to ensure your heater's in top shape.
Show Me the Money: Investment and Returns
How much is the comfort of hot water at your fingertips worth? An electric hot water heater is an investment, but it's one that reaps returns in energy savings and unbeatable convenience. At United Plumbing, we pride ourselves on straightforward pricing and unmatched service. That's the Campbell spirit!
End Game: Dive into a Warmer Tomorrow
Campbell, it's time to say adios to cold showers and hello to the comforting embrace of an electric hot water heater. United Plumbing isn't just offering a product; we're pitching a significant lifestyle improvement. Hot water when you need it, how you need it? It's a game-changer!
_____________________________
United Plumbing & Water Heaters
Phone: (855) 642-6647
Email: [email protected]
Campbell
Serviced ZIP codes: 95008; 95009; 95011; 95032; 95117; 95125; 95128; 95130
And thousands of satisfied clients
Service Areas In California:
San Diego
,
Daly City
,
San Bruno
,
Redwood Shores
,
Woodside
,
Los Altos
,
East Palo Alto
,
 Los Altos Hills
,
Santa Clara
,
Mountain View
,
Campbell
,
Stanford
,
Saratoga
,
San Mateo
,
Redwood City
,
Millbrae
,
Palo Alto
,
San Carlos
,
Milpitas
,
Menlo Park
,
Los Gatos
,
Hillsborough
,
Foster City
,
Cupertino
,
Burlingame
,
Belmont
,
Atherton
,
Rocklin
,
Sunnyvale
,
Sanjose
,
We accept
Main office:

10089 Willow Creek Rd #200, San Diego, CA 92131

LIC:

#1061226
Main office:
10531 Pineville Ave, Cupertino, CA 95014
We accept
1997-2023 © United Plumbing & water heaters