We will help you solve any water heater issues of any complexity
from
$1499
We provide over 25 years of reliable water heater installation, replacement and repair services in California
Guarantee for 6 years

Well reviewed and highly trusted

Fully licensed and insured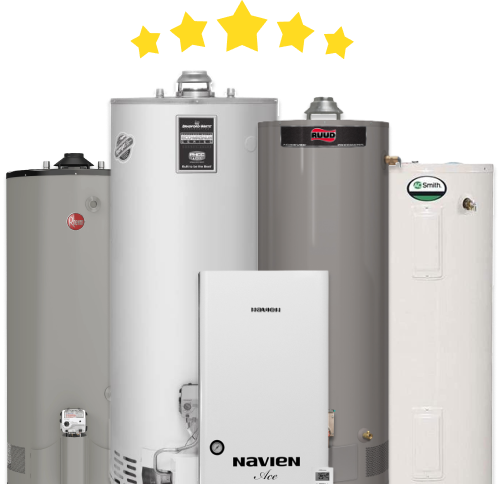 Electric hot water heater in San Jose
Home »
Has that icy morning shower in San Jose got you clutching your bathrobe a little tighter? Ever dreamt of stepping into a stream of hot water at the crack of dawn? United Plumbing is here to make your dreams come true with electric hot water heaters.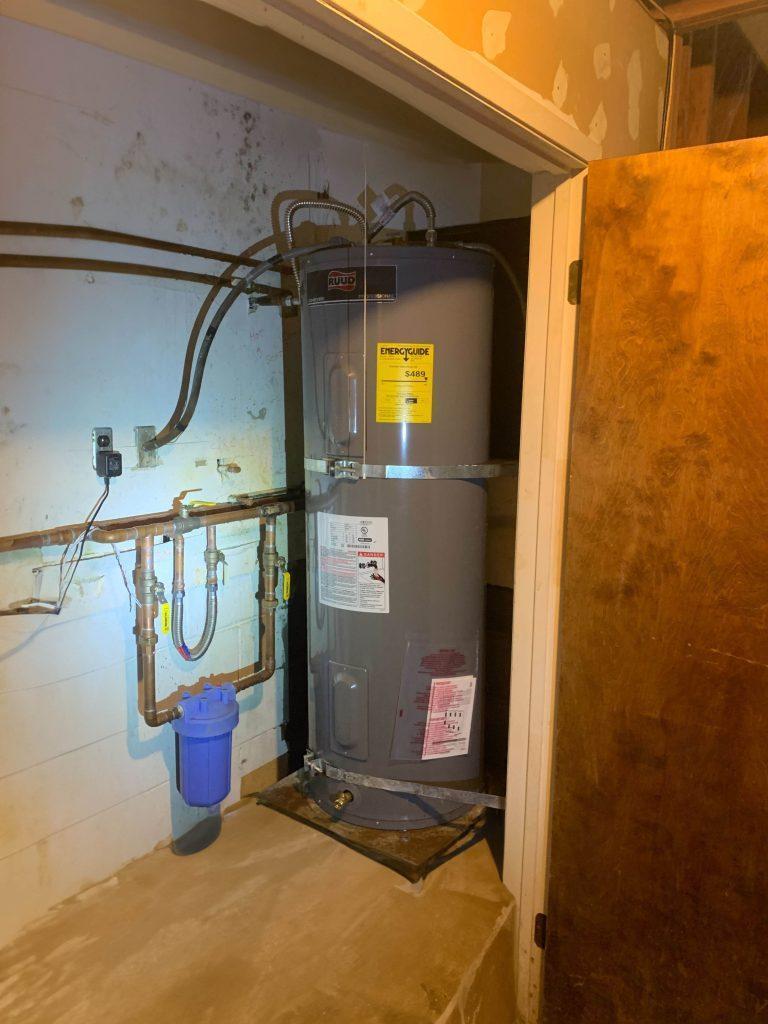 What's Your Type? Meet the Electric Hot Water Heater Family
Choosing your electric hot water heater isn't a one-size-fits-all deal. Just like San Jose's eclectic mix of residents, there's a variety that caters to every need:
Storage Tank Heaters: The classic! Reliable and straightforward, they store and heat water for whenever you need it.
Tankless Heaters: These little marvels heat water on the fly, reducing energy usage and your bills. An excellent choice for the savvy San Jose homeowner!
Heat Pump Water Heaters: Embrace the future with these energy-efficient heaters that transfer heat instead of generating it.
Install & Chill: Trust United Plumbing for Seamless Set-Up and Maintenance
Installing an electric hot water heater might seem like rocket science. But with United Plumbing, it's a walk in the park. They don't just set it up and peace out. They're committed to ensuring your heater remains a hot commodity with regular check-ups and top-notch maintenance.
Investment 101: The Cost of Electric Hot Water Heaters
Yes, electric hot water heaters are an investment, but think of all those toasty showers! While the initial price might be higher, remember, it's the gift that keeps on giving. Lower energy bills and minimal maintenance expenses make it a wallet-friendly choice for San Jose residents.
Let's Wrap It Up: Why San Jose Chooses Electric Hot Water Heaters
So, picture this: A San Jose morning, the sun is rising, and you're stepping into a hot shower, all thanks to your electric hot water heater. Sounds like paradise, right?
United Plumbing is ready to turn this into your reality. With an impressive track record and a team that puts the 'pro' in 'professional,' you're in good hands. San Jose, it's time to turn up the heat and get your own electric hot water heater. Remember, United Plumbing is just a call away. After all, a warm customer is a happy customer!
_____________________________
United Plumbing & Water Heaters
Phone: (855) 642-6647
Email: [email protected]
San Jose
Serviced ZIP codes: 94088; 94089; 94560; 95002; 95008; 95013; 95037; 95050; 95054; 95101; 95103; 95106; 95108; 95109; 95110; 95111; 95112; 95113; 95115; 95116; 95117; 95118; 95119; 95120; 95121; 95122; 95123; 95124; 95125; 95126; 95127; 95128; 95129; 95130; 95131; 95132; 95133; 95134; 95135; 95136; 95138; 95139; 95141; 95148; 95150; 95151; 95152; 95153; 95154; 95155; 95156; 95157; 95158; 95160; 95161; 95164; 95170; 95172; 95173; 95190; 95191; 95192; 95193; 95194; 95196
And thousands of satisfied clients
Service Areas In California:
San Diego
,
Daly City
,
San Bruno
,
Redwood Shores
,
Woodside
,
Los Altos
,
East Palo Alto
,
 Los Altos Hills
,
Santa Clara
,
Mountain View
,
Campbell
,
Stanford
,
Saratoga
,
San Mateo
,
Redwood City
,
Millbrae
,
Palo Alto
,
San Carlos
,
Milpitas
,
Menlo Park
,
Los Gatos
,
Hillsborough
,
Foster City
,
Cupertino
,
Burlingame
,
Belmont
,
Atherton
,
Rocklin
,
Sunnyvale
,
Sanjose
,
We accept
Main office:

10089 Willow Creek Rd #200, San Diego, CA 92131

LIC:

#1061226
Main office:
10531 Pineville Ave, Cupertino, CA 95014
We accept
1997-2023 © United Plumbing & water heaters