We will help you solve any water heater issues of any complexity
from
$1499
We provide over 25 years of reliable water heater installation, replacement and repair services in California
Guarantee for 6 years

Well reviewed and highly trusted

Fully licensed and insured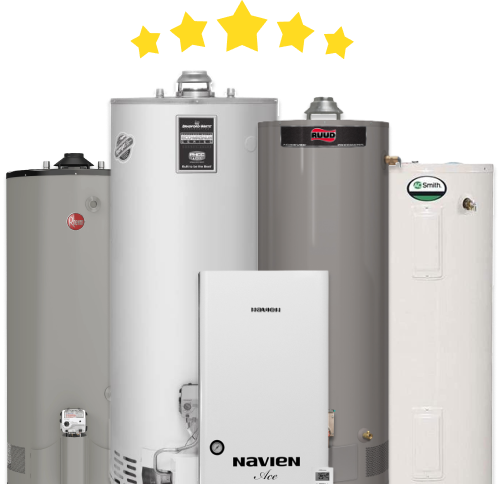 Electric hot water heater in Santa Clara
Home »
How many times have you been jolted awake by a cold shower in Santa Clara? Too many, we bet. But we've got good news for you! United Plumbing has a game-changer – electric hot water heaters. It's time to level up your mornings and dive into a world of warmth and comfort.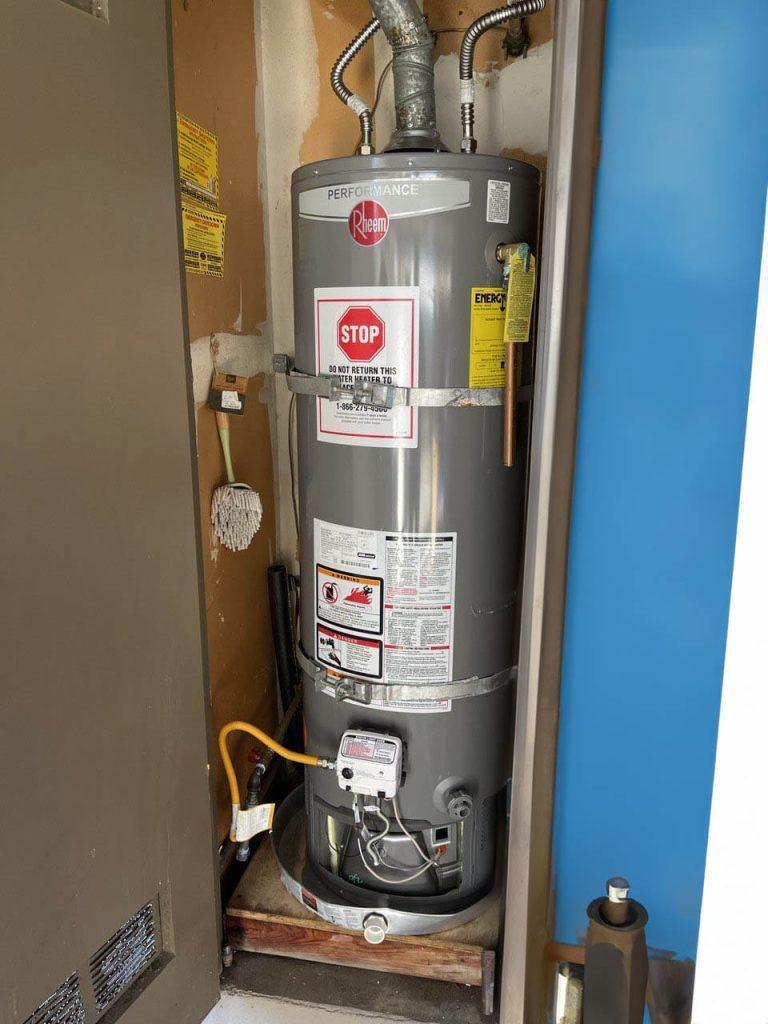 Navigating the Variety of Electric Hot Water Heaters
Electric hot water heaters aren't a cookie-cutter solution. They come in various shapes and sizes, just like the homes in Santa Clara:
Tank-Based Heaters: Old school but still cool. These buddies store hot water for when you need it.
On-Demand Heaters: Small but mighty, these heaters save energy by heating water as you need it. They're the underdogs of the heater world, earning top marks for efficiency.
Heat Pump Heaters: These green warriors pull heat from the environment to heat your water – a smart choice for eco-conscious Santa Clara residents.
Making It Happen: Install and Maintain with United Plumbing
Installing an electric hot water heater can seem daunting. But with United Plumbing, it's as easy as pie. Their seasoned team ensures your heater is installed correctly and continues to run like a dream. Regular maintenance checks keep your heater in tip-top shape and prevent nasty surprises down the line.
Counting the Cost: Pricing Electric Hot Water Heaters
Let's cut to the chase – what's this going to cost? While electric hot water heaters might come with a higher initial price tag, the long-term savings have your back. Lower energy bills, reduced maintenance costs, and endless hot water – it's a win-win-win for Santa Clara residents!
Wrapping It Up: Unleashing the Power of Electric Hot Water Heaters in Santa Clara
Imagine a chilly Santa Clara morning. But instead of the usual icy shower, you're met with a gentle cascade of hot water. With an electric hot water heater, this can be your reality!
United Plumbing brings a decade of expertise and a boatload of glowing testimonials to the table. Don't settle for the shivers. Upgrade to an electric hot water heater today. Remember, comfort is just a call away with United Plumbing – they've got your back and your hot water supply!
_____________________________
United Plumbing & Water Heaters
Phone: (855) 642-6647
Email: [email protected]
Santa Clara
Serviced ZIP codes: 95050; 95051; 95052; 95053; 95054; 95055; 95056
And thousands of satisfied clients
Service Areas In California:
Daly City
,
San Bruno
,
Redwood Shores
,
Woodside
,
Los Altos
,
East Palo Alto
,
 Los Altos Hills
,
Santa Clara
,
Mountain View
,
Campbell
,
Stanford
,
Saratoga
,
San Mateo
,
Redwood City
,
Millbrae
,
Palo Alto
,
San Carlos
,
Milpitas
,
Menlo Park
,
Los Gatos
,
Hillsborough
,
Foster City
,
Cupertino
,
Burlingame
,
Belmont
,
Atherton
,
Rocklin
,
Sunnyvale
,
Sanjose
,
We accept
Main office:

10531 Pineville Ave, Cupertino, CA 95014

LIC:

#1061226
Main office:
10531 Pineville Ave, Cupertino, CA 95014
Phone:
(855) 642-6647
LIC:
#1061226
We accept
1997-2023 © United Plumbing & water heaters