We will help you solve any water heater issues of any complexity
from
$1499
We provide over 25 years of reliable water heater installation, replacement and repair services in California
Guarantee for 6 years

Well reviewed and highly trusted

Fully licensed and insured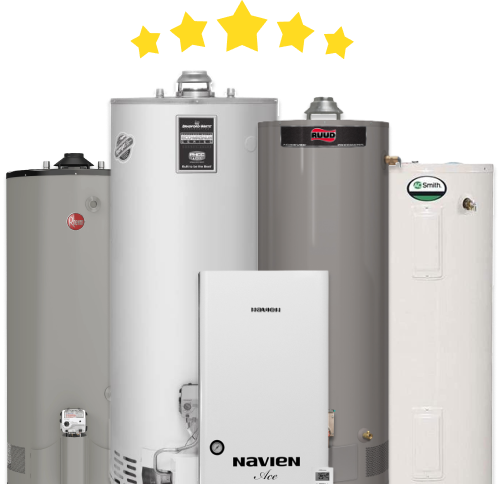 Electric water heater in Campbell
Home »
In the heart of Campbell, there's a chilly tale that repeats every morning. A tale of icy showers and teeth-chattering discomfort. Now, imagine replacing that story with the bliss of warm, comforting showers all thanks to an electric water heater. United Plumbing is here to revolutionize your mornings and give you the comfort you deserve.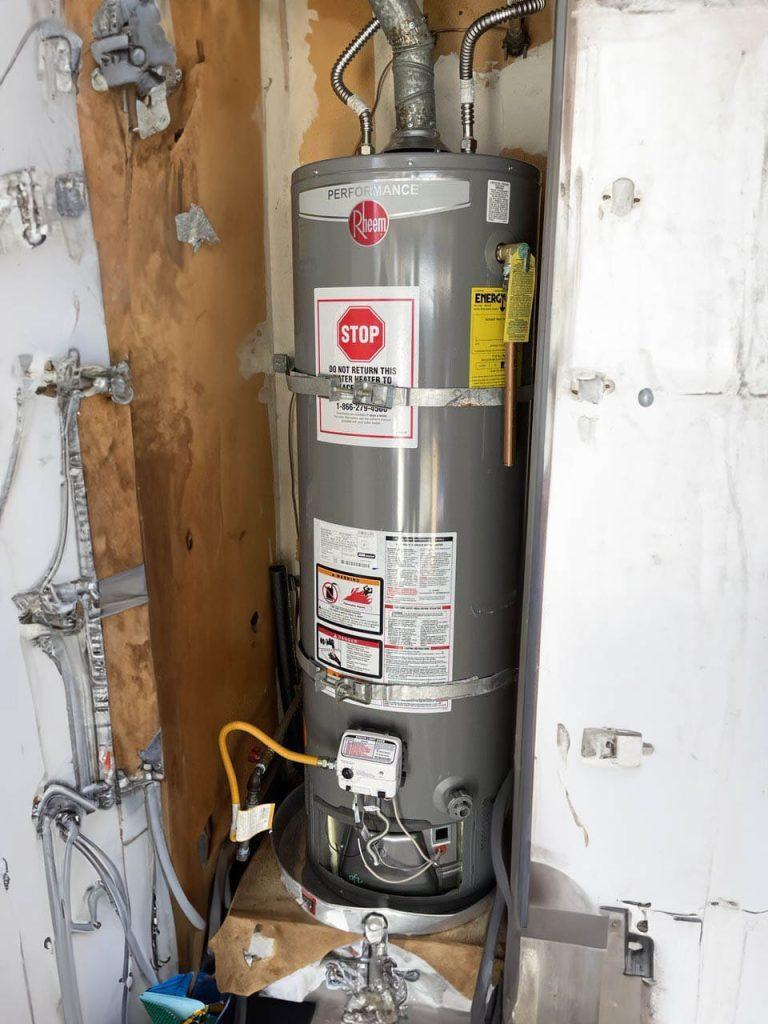 Pick Your Winner: The Variety of Electric Water Heaters
Like the vibrant residents of Campbell, electric water heaters come in all shapes and sizes. And there's something for everyone:
Storage Tank Heaters: The trusty standby that stores hot water for whenever you need it.
Tankless Heaters: These guys heat up water on-demand, saving energy and space.
Heat Pump Heaters: The eco-warriors, using heat from the air or ground to warm your water.
Solar Heaters: Using the power of the sun to keep your showers steamy.
United Plumbing makes finding your perfect electric water heater as easy as pie!
Seamless from Start to Finish: Installations and Tune-ups
It's not just about buying an electric water heater; it's about ensuring its longevity. United Plumbing has got your back from installation to ongoing maintenance. Why should you give a hoot? Here's why:
Longer Lifespan: Regular tune-ups can help your heater live longer.
Pocket-friendly: Preventive maintenance can save you big bucks on future repairs.
Peak Performance: A well-kept heater delivers top-notch performance and uses less energy.
With United Plumbing, you're not just a customer; you're part of the family. We're here for the long haul!
Check the Tag: The Pricing Game
Comfort has a price, but we believe in affordability. An electric water heater is an investment in your well-being. At United Plumbing, we offer transparent pricing and top-tier service – that's the Campbell way!
Wrapping Up: Make the Switch Today
Campbell, it's time to embrace the comfort of an electric water heater. United Plumbing isn't just providing a product; we're offering a significant upgrade to your lifestyle. Can you imagine having hot water whenever you want it? That's not just a necessity; it's a luxury you're worthy of. So, are you ready to make the switch? United Plumbing is here to guide you every step of the way!
But hey, don't just take our word for it. Check out the testimonials from our happy customers in Campbell. Their glowing reviews (and even warmer showers) stand testament to our commitment to service and quality. Can't wait to add you to our list of satisfied clients! Let's get you warmed up, Campbell!
_____________________________
United Plumbing & Water Heaters
Phone: (855) 642-6647
Email: [email protected]
Campbell
Serviced ZIP codes: 95008; 95009; 95011; 95032; 95117; 95125; 95128; 95130
And thousands of satisfied clients
Service Areas In California:
San Diego
,
Daly City
,
San Bruno
,
Redwood Shores
,
Woodside
,
Los Altos
,
East Palo Alto
,
 Los Altos Hills
,
Santa Clara
,
Mountain View
,
Campbell
,
Stanford
,
Saratoga
,
San Mateo
,
Redwood City
,
Millbrae
,
Palo Alto
,
San Carlos
,
Milpitas
,
Menlo Park
,
Los Gatos
,
Hillsborough
,
Foster City
,
Cupertino
,
Burlingame
,
Belmont
,
Atherton
,
Rocklin
,
Sunnyvale
,
Sanjose
,
We accept
Main office:

10089 Willow Creek Rd #200, San Diego, CA 92131

LIC:

#1061226
Main office:
10531 Pineville Ave, Cupertino, CA 95014
We accept
1997-2023 © United Plumbing & water heaters