We will help you solve any water heater issues of any complexity
from
$1499
We provide over 25 years of reliable water heater installation, replacement and repair services in California
Guarantee for 6 years

Well reviewed and highly trusted

Fully licensed and insured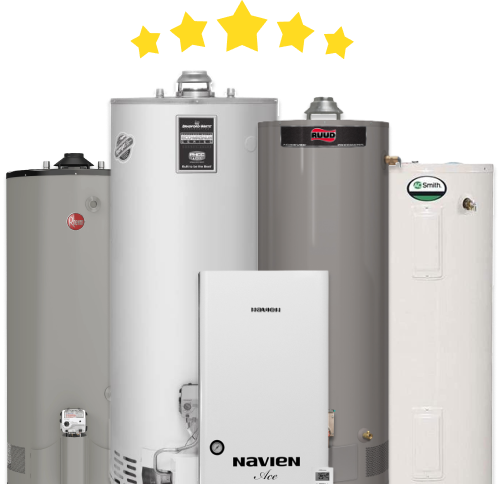 Electric water heater in Los Gatos
Home »
Hey there, Los Gatos folks! Fed up with those shivers running down your spine during a cold shower? We've got a hot solution: electric water heaters. United Plumbing is here to crank up the heat and shoo away the goosebumps.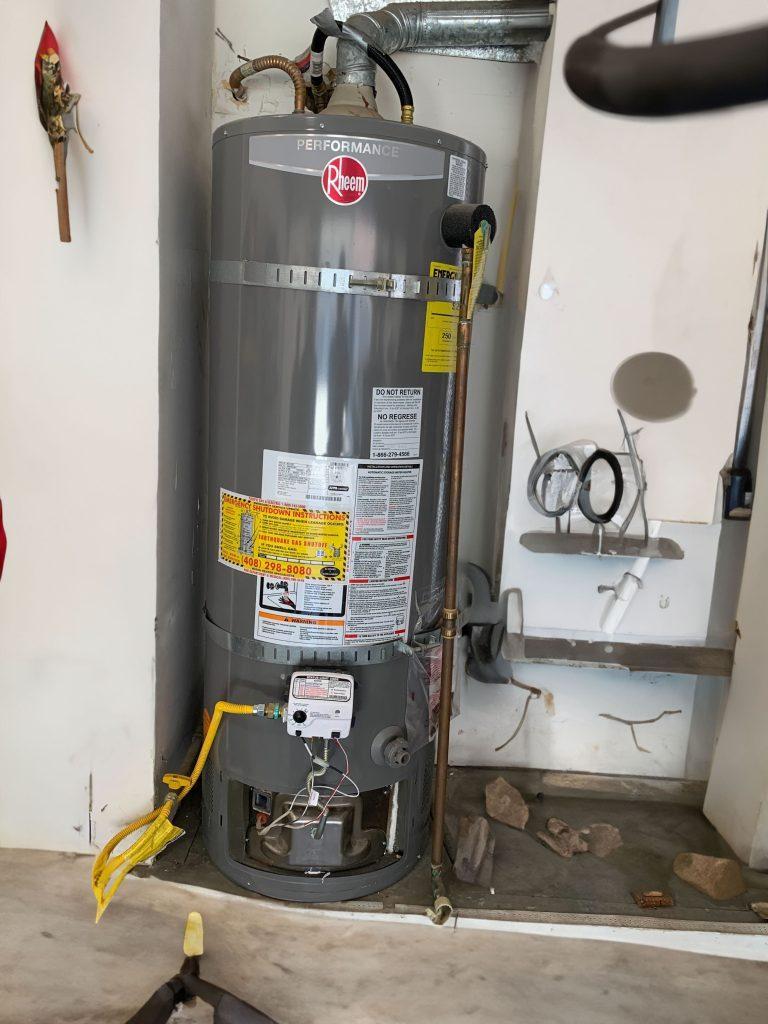 Variety is the Spice: A Range of Electric Water Heaters for You
With electric water heaters, there's a treasure trove of options out there. No need to settle for less when United Plumbing can help you find the one that fits you like a glove:
Storage Tank Heaters: Good ol' reliable.
Tankless Heaters: No fuss, just hot water on-demand.
Heat Pump Water Heaters: Uses heat from the air to warm your water – pretty rad, huh?
Solar Water Heaters: Solar power to save your shower.
United Plumbing has the expertise to navigate you through these waters, Los Gatos!
The Total Deal: Installation and Upkeep with United Plumbing
Getting an electric water heater isn't a one-off affair. United Plumbing is your partner through the journey – from installing that shiny new heater to keeping it in tip-top shape. Because remember, a well-maintained heater leads to:
Longevity: Think long-term benefits.
Efficiency: Lower energy bills for the win.
Reliability: Hot showers when you want them, no excuses.
United Plumbing – your trusty sidekick in Los Gatos.
The Price of Comfort: What to Expect
Quality isn't cheap, but it's worth every penny when you're talking comfort. With United Plumbing, what you see is what you get – clear costs, no hidden extras. That's how we do business in Los Gatos.
Wrapping it Up: The United Plumbing Advantage
So, Los Gatos, it's decision time. With United Plumbing, you're not just getting an electric water heater. You're investing in a lifestyle change – a warm, soothing shower whenever you want. Imagine that!
Don't just take our word for it. Check out our testimonials from satisfied customers right here in Los Gatos. Their words paint a picture of our dedication and service.
So, ready to turn up the heat with United Plumbing? Jump in, Los Gatos! Your journey to a warm, comforting shower begins now. Let's ride this wave together!
_____________________________
United Plumbing & Water Heaters
Phone: (855) 642-6647
Email: [email protected]
Los Gatos
Serviced ZIP codes: 95030; 95032
And thousands of satisfied clients
Service Areas In California:
Daly City
,
San Bruno
,
Redwood Shores
,
Woodside
,
Los Altos
,
East Palo Alto
,
 Los Altos Hills
,
Santa Clara
,
Mountain View
,
Campbell
,
Stanford
,
Saratoga
,
San Mateo
,
Redwood City
,
Millbrae
,
Palo Alto
,
San Carlos
,
Milpitas
,
Menlo Park
,
Los Gatos
,
Hillsborough
,
Foster City
,
Cupertino
,
Burlingame
,
Belmont
,
Atherton
,
Rocklin
,
Sunnyvale
,
Sanjose
,
We accept
Main office:

10531 Pineville Ave, Cupertino, CA 95014

LIC:

#1061226
Main office:
10531 Pineville Ave, Cupertino, CA 95014
Phone:
(855) 642-6647
LIC:
#1061226
We accept
1997-2023 © United Plumbing & water heaters