We will help you solve any water heater issues of any complexity
from
$1499
We provide over 25 years of reliable water heater installation, replacement and repair services in California
Guarantee for 6 years

Well reviewed and highly trusted

Fully licensed and insured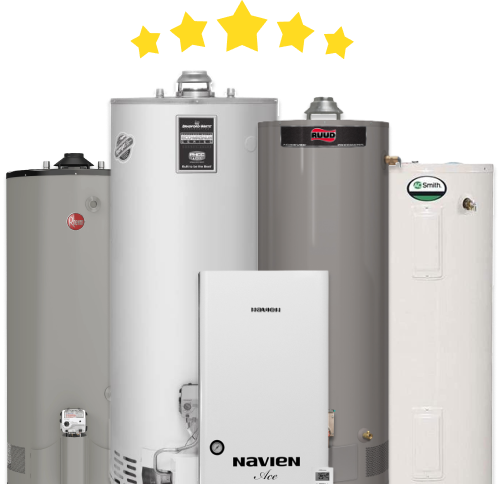 Embrace Uninterrupted Comfort with United Plumbing's Water Heater Installation in San Mateo
Home »
Imagine a day without hot water — chilly morning showers, greasy dishes, or cold laundry cycles. Unpleasant, isn't it? United Plumbing, a trusted name in water heater services in San Mateo, is dedicated to preventing such discomfort. Our high-quality water heater installation ensures you enjoy the luxury of hot water when you need it.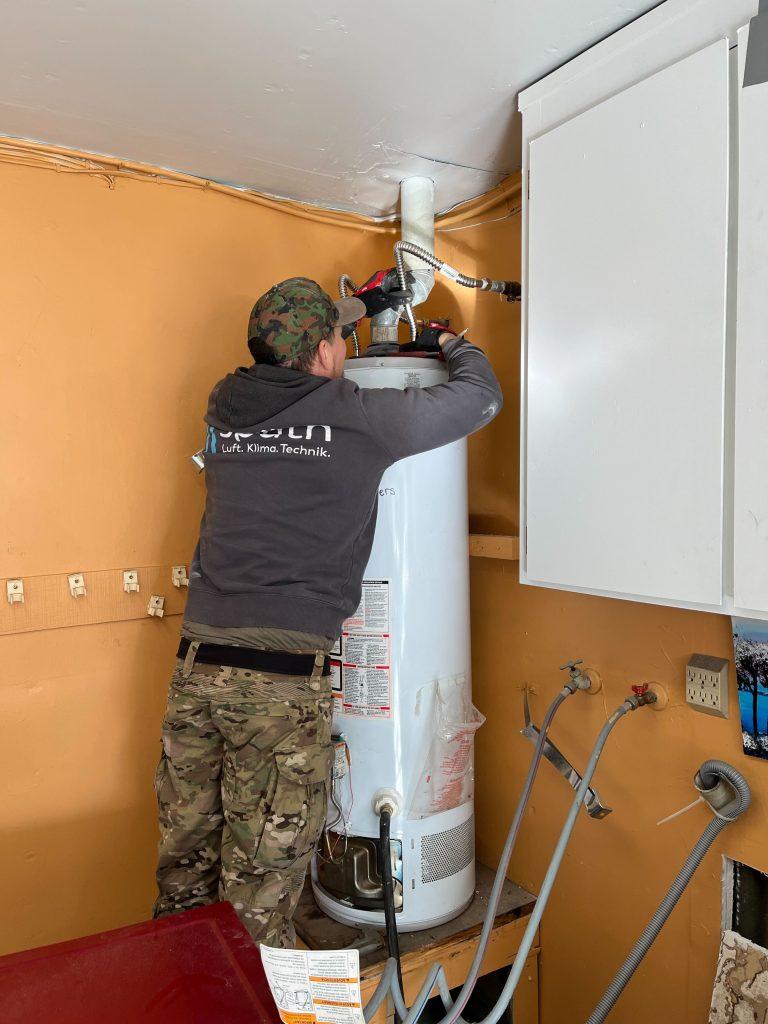 Exceptional Water Heater Installation
An efficient, professionally done water heater installation is the bedrock of a long-lasting, dependable water heater. At United Plumbing, our well-trained technicians perform precise water heater installations, handling a diverse range of models, from traditional tank systems to innovative, energy-saving tankless variants. We cater to your unique needs, ensuring an installation process that's as hassle-free as it is effective.
Comprehensive Water Heater Service
We believe in holistic care for your water heater. Our extensive water heater services not only include installation, but also encompass routine maintenance and timely diagnostics. We help detect and fix minor issues before they snowball into major complications, prolonging your water heater's lifespan and efficiency.
Reliable Water Heater Repair
When your water heater acts up, United Plumbing steps in with prompt, effective water heater repair solutions. Our technicians are equipped with the latest tools and possess the expertise to troubleshoot and fix issues, ensuring your water heater is back to its optimal functioning in no time.
Customized Water Heater Replacement
If your water heater has reached the end of its tenure, we offer a seamless water heater replacement service. Taking into consideration your home's energy requirements, water usage habits, and budget, we guide you towards the best-fit replacement for your San Mateo home.
Discover the United Plumbing Advantage
Choosing United Plumbing for your water heater installation, repair, service, and replacement means choosing excellence, transparency, and customer satisfaction. Become one of the many San Mateo households experiencing the comfort of a reliable hot water supply thanks to our superior water heater services. Contact us today and enjoy the unique United Plumbing difference.
_____________________________
United Plumbing & Water Heaters
Phone: (855) 642-6647
Email: [email protected]
San Mateo
Serviced ZIP codes: 94010; 94401; 94402; 94403; 94404; 94497
And thousands of satisfied clients
Service Areas In California:
San Diego
,
Daly City
,
San Bruno
,
Redwood Shores
,
Woodside
,
Los Altos
,
East Palo Alto
,
 Los Altos Hills
,
Santa Clara
,
Mountain View
,
Campbell
,
Stanford
,
Saratoga
,
San Mateo
,
Redwood City
,
Millbrae
,
Palo Alto
,
San Carlos
,
Milpitas
,
Menlo Park
,
Los Gatos
,
Hillsborough
,
Foster City
,
Cupertino
,
Burlingame
,
Belmont
,
Atherton
,
Rocklin
,
Sunnyvale
,
Sanjose
,
We accept
Main office:

10089 Willow Creek Rd #200, San Diego, CA 92131

LIC:

#1061226
Main office:
10531 Pineville Ave, Cupertino, CA 95014
We accept
1997-2023 © United Plumbing & water heaters