We will help you solve any water heater issues of any complexity
from
$1499
We provide over 25 years of reliable water heater installation, replacement and repair services in California
Guarantee for 6 years

Well reviewed and highly trusted

Fully licensed and insured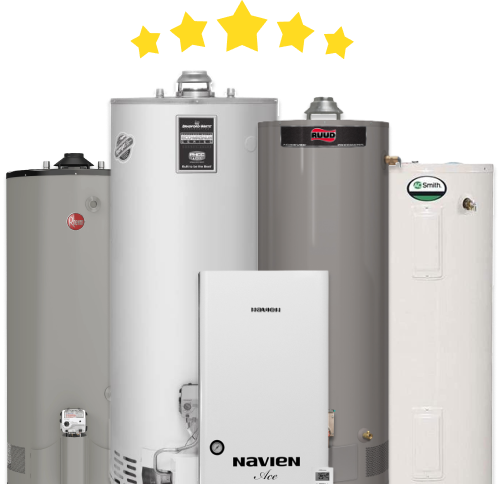 Enhance Your Home Comfort with Bradford White Water Heaters in Daly City
Home »
Are you living in Daly City and struggling with an inconsistent water heater? The team at United Plumbing has the perfect solution for you – the Bradford White water heater. Offering reliable, energy-efficient performance, this heater will undoubtedly enhance your daily comfort.
Bradford White is a leading name in the water heating industry, known for delivering long-lasting, reliable, and eco-friendly water heaters. As a trusted partner of Bradford White, United Plumbing is proud to provide comprehensive water heater services in Daly City.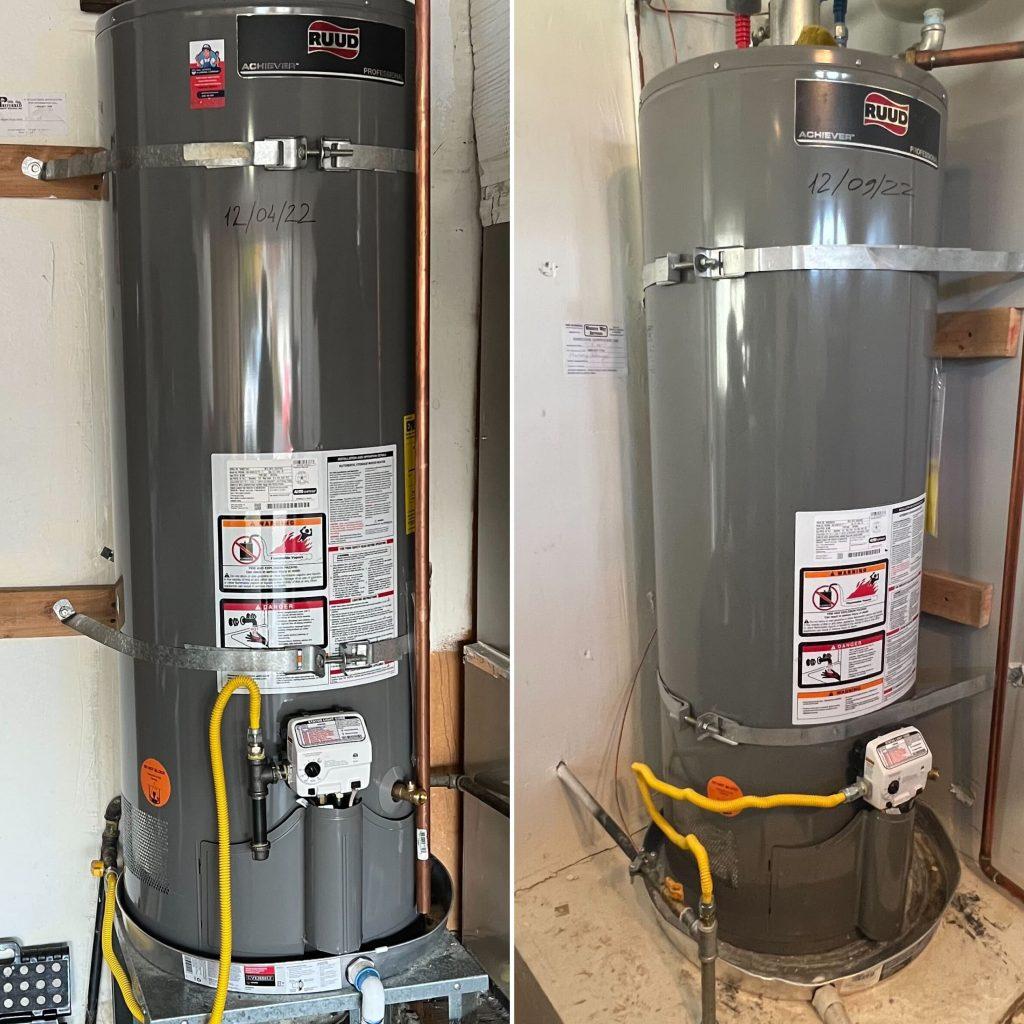 Here are four reasons why residents of Daly City should choose United Plumbing for their Bradford White water heater needs:
Professional Installation: Our highly trained technicians ensure that your Bradford White water heater is installed perfectly for optimum performance.

Maintenance and Repair: We don't just install and disappear. We are committed to the long-term performance of your heater and offer regular maintenance and repair services.

24/7 Availability: Plumbing emergencies don't stick to a schedule, and neither do we. Our services are available 24/7 for any urgent needs.

Honest Pricing: With United Plumbing, you won't be hit with hidden charges. We offer transparent pricing, with all costs presented upfront.
Choosing a Bradford White water heater with United Plumbing gives you access to:
High Efficiency: Bradford White water heaters consume less energy, ensuring lower electricity bills.

Durability: Built with top-quality materials, these heaters promise a long lifespan.

Consistent Performance: Say goodbye to cold showers, Bradford White water heaters deliver consistent hot water, every time.

Environmentally Friendly: Bradford White heaters are designed with sustainability in mind, reducing your carbon footprint.
United Plumbing is committed to delivering the best Bradford White water heater services in Daly City. We believe in enhancing your comfort with our reliable, efficient, and budget-friendly services. Get in touch with us today, and we'll guide you to the ideal water heating solution for your home.
_____________________________
United Plumbing & Water Heaters
Phone: (855) 642-6647
Email: [email protected]
Daly City
Serviced ZIP codes: 94014; 94015; 94017
And thousands of satisfied clients
Service Areas In California:
Daly City
,
San Bruno
,
Redwood Shores
,
Woodside
,
Los Altos
,
East Palo Alto
,
 Los Altos Hills
,
Santa Clara
,
Mountain View
,
Campbell
,
Stanford
,
Saratoga
,
San Mateo
,
Redwood City
,
Millbrae
,
Palo Alto
,
San Carlos
,
Milpitas
,
Menlo Park
,
Los Gatos
,
Hillsborough
,
Foster City
,
Cupertino
,
Burlingame
,
Belmont
,
Atherton
,
Rocklin
,
Sunnyvale
,
Sanjose
,
We accept
Main office:

10531 Pineville Ave, Cupertino, CA 95014

LIC:

#1061226
Main office:
10531 Pineville Ave, Cupertino, CA 95014
Phone:
(855) 642-6647
LIC:
#1061226
We accept
1997-2023 © United Plumbing & water heaters