We will help you solve any water heater issues of any complexity
from
$1499
We provide over 25 years of reliable water heater installation, replacement and repair services in California
Guarantee for 6 years

Well reviewed and highly trusted

Fully licensed and insured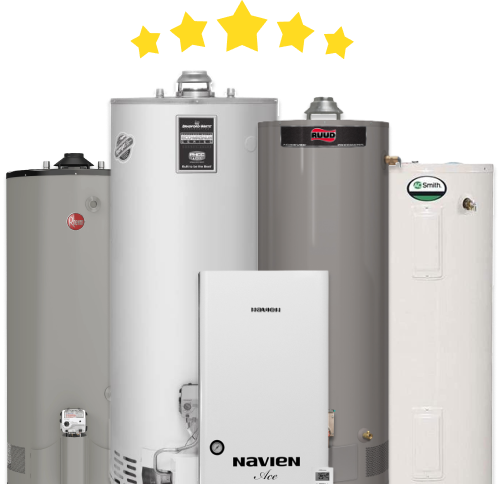 Enhance Your Millbrae Home with a Water Heater AO Smith
Home »
United Plumbing takes pride in providing top-notch plumbing solutions to the esteemed residents of Millbrae. Among our best offerings is the remarkable Water Heater AO Smith, a perfect blend of technology and comfort for your home.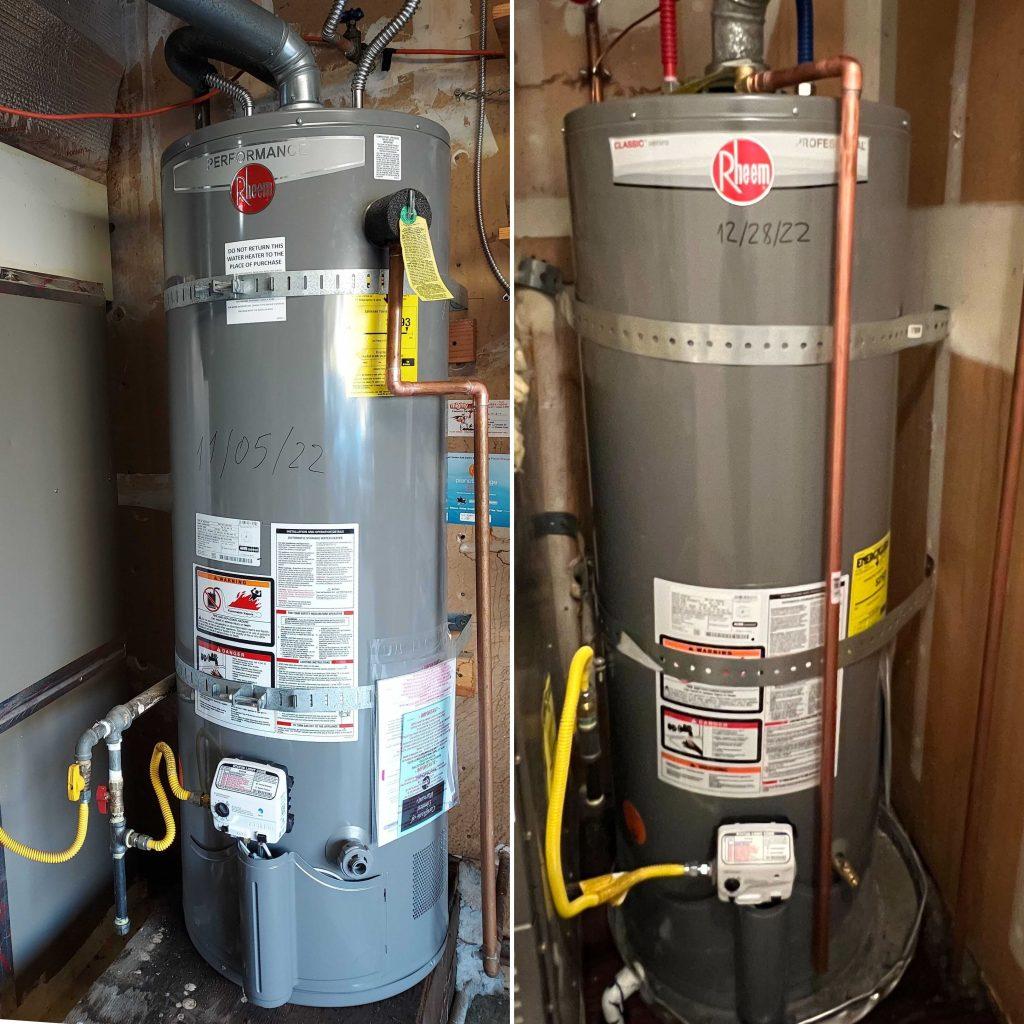 AO Smith Water Heaters: Synonymous with Superior Performance
Why Millbrae Residents Choose Water Heater AO Smith?
The Water Heater AO Smith shines in its ability to provide incredible advantages to your Millbrae home:
Energy Saving: AO Smith water heaters boast cutting-edge technology that promotes energy conservation.
Uninterrupted Hot Water: These heaters guarantee a continuous hot water supply, prioritizing your home's comfort at all times.
Varied Choices: From spacious tank heaters to sleek, tankless models, AO Smith offers a plethora of options to cater to diverse needs.
Long-lasting: Constructed with premium materials, AO Smith water heaters are designed to last, offering you years of reliable service.
United Plumbing: Your Trusted AO Smith Service Provider in Millbrae
As an authorized AO Smith service provider in Millbrae, United Plumbing is proud to offer:
Professional Installation: Our team of experts will install your AO Smith water heater, ensuring a seamless integration with your home's plumbing system.
Routine Maintenance: We provide thorough maintenance services to keep your water heater operating at optimum efficiency.
Quick Repairs: Faced with a problem? Our seasoned technicians offer swift and effective repairs.
Transparent Pricing: We believe in clarity, hence our pricing policy is transparent with no hidden costs or unexpected charges.
Experience the AO Smith Difference with United Plumbing
At United Plumbing, we understand the importance of a reliable hot water system in your home. With the Water Heater AO Smith, we aim to enhance the comfort and convenience of Millbrae homes. From installation and maintenance to repair, our committed team stands ready to meet your requirements.
Experience the upgrade in home comfort with a Water Heater AO Smith. Reach out to United Plumbing today for a consultation and take the first step towards a more comfortable and efficient home.
_____________________________
United Plumbing & Water Heaters
Phone: (855) 642-6647
Email: [email protected]
Millbrae
Serviced ZIP codes: 94030
And thousands of satisfied clients
Service Areas In California:
San Diego
,
Daly City
,
San Bruno
,
Redwood Shores
,
Woodside
,
Los Altos
,
East Palo Alto
,
 Los Altos Hills
,
Santa Clara
,
Mountain View
,
Campbell
,
Stanford
,
Saratoga
,
San Mateo
,
Redwood City
,
Millbrae
,
Palo Alto
,
San Carlos
,
Milpitas
,
Menlo Park
,
Los Gatos
,
Hillsborough
,
Foster City
,
Cupertino
,
Burlingame
,
Belmont
,
Atherton
,
Rocklin
,
Sunnyvale
,
Sanjose
,
We accept
Main office:

10089 Willow Creek Rd #200, San Diego, CA 92131

LIC:

#1061226
Main office:
10531 Pineville Ave, Cupertino, CA 95014
We accept
1997-2023 © United Plumbing & water heaters