We will help you solve any water heater issues of any complexity
from
$1499
We provide over 25 years of reliable water heater installation, replacement and repair services in California
Guarantee for 6 years

Well reviewed and highly trusted

Fully licensed and insured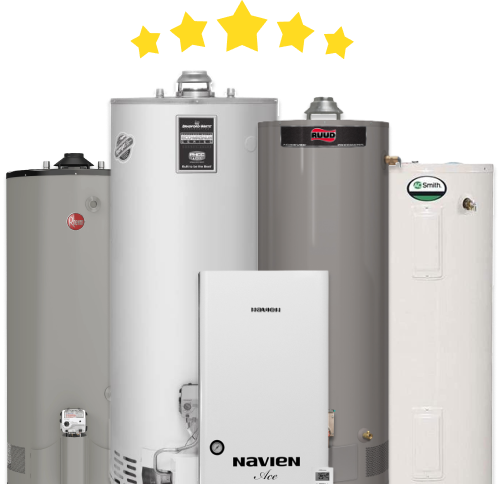 Gas Hot Water Heater in Campbell
Home »
Picture this: a bitterly cold morning in Campbell, and your usual hot shower has suddenly turned frigid. An unwelcome shock indeed. You discover your old water heater has given up the ghost. Now might be the perfect time to consider a gas hot water heater. As a service offered by United Plumbing, we guarantee you won't regret the switch.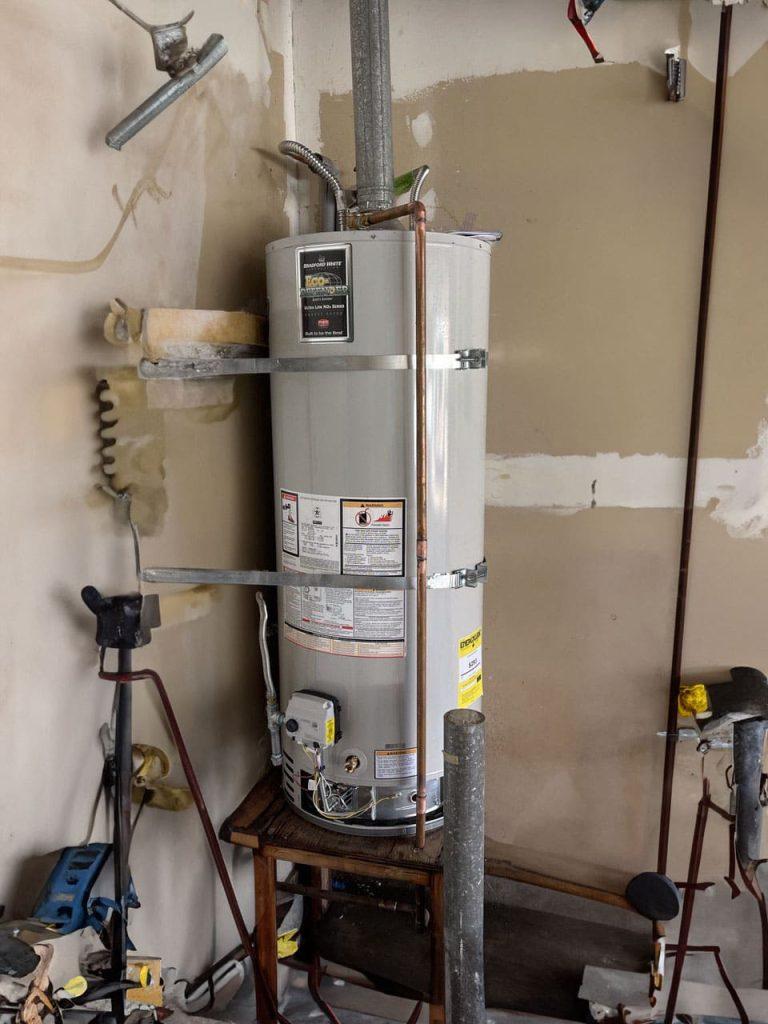 Unraveling the Mysteries: Diverse Gas Hot Water Heater Options
At United Plumbing, we offer a variety of gas hot water heaters, each uniquely tailored to match your specific needs. You're not just buying a heater; you're buying comfort, reliability, and savings:
Storage Tank Gas Hot Water Heaters: The most common type, which uses insulated tanks to store water that's heated by gas. A thermostat controls the heat.
Tankless Gas Hot Water Heaters: Instead of storing hot water, these units heat water directly as it flows through. You only heat what you use.
Condensing Gas Hot Water Heaters: Ideal for homes with natural gas, these heaters use hot exhaust gases that would typically be expelled from a home to heat the water.
Trust the Experts: United Plumbing's Installation and Upkeep
When it comes to the installation and maintenance of your gas hot water heater in Campbell, don't trust just anyone. At United Plumbing, our team of experienced professionals ensures seamless installation, annual maintenance, and quick repair, ensuring your water stays hot when you need it.
The Bottom Line: Understanding Costs of Gas Hot Water Heaters
While the initial cost of a gas hot water heater might be higher than its electric counterpart, the savings in the long run are significant. Natural gas is more efficient and heats water faster, saving you money on your energy bill. We at United Plumbing can help you find the best heater to suit your budget.
Conclusion: The United Plumbing Difference
In Campbell, choosing United Plumbing for your gas hot water heater needs is a no-brainer. We offer the perfect blend of service, experience, and quality products to keep you in hot water (in the good way!). So say goodbye to cold showers and hello to consistent, efficient, and reliable heat. Reach out to us today, and let's get that water heated up.
As you can see, with United Plumbing, it's not just about selling you a gas hot water heater. It's about providing the perfect solution for your needs. We understand your problem and we're here to help you solve it. Remember, hot water is not just a comfort; it's a necessity. And with us, you're sure to find the right balance between cost and efficiency. So why wait? Give us a call, and let's get you warmed up.
_____________________________
United Plumbing & Water Heaters
Phone: (855) 642-6647
Email: [email protected]
Campbell
Serviced ZIP codes: 95008; 95009; 95011; 95032; 95117; 95125; 95128; 95130
And thousands of satisfied clients
Service Areas In California:
San Diego
,
Daly City
,
San Bruno
,
Redwood Shores
,
Woodside
,
Los Altos
,
East Palo Alto
,
 Los Altos Hills
,
Santa Clara
,
Mountain View
,
Campbell
,
Stanford
,
Saratoga
,
San Mateo
,
Redwood City
,
Millbrae
,
Palo Alto
,
San Carlos
,
Milpitas
,
Menlo Park
,
Los Gatos
,
Hillsborough
,
Foster City
,
Cupertino
,
Burlingame
,
Belmont
,
Atherton
,
Rocklin
,
Sunnyvale
,
Sanjose
,
We accept
Main office:

10089 Willow Creek Rd #200, San Diego, CA 92131

LIC:

#1061226
Main office:
10531 Pineville Ave, Cupertino, CA 95014
We accept
1997-2023 © United Plumbing & water heaters