We will help you solve any water heater issues of any complexity
from
$1499
We provide over 25 years of reliable water heater installation, replacement and repair services in California
Guarantee for 6 years

Well reviewed and highly trusted

Fully licensed and insured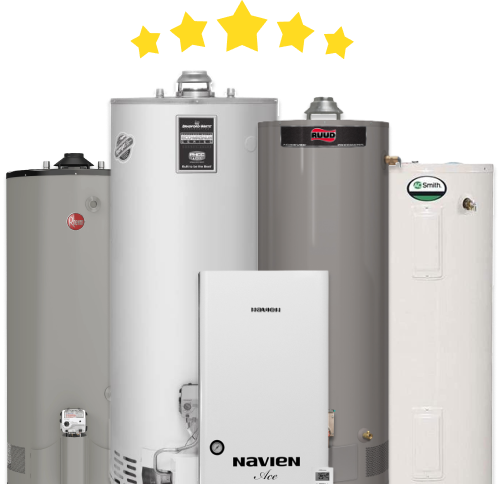 Gas Hot Water Heater in Santa Clara
Home »
There's nothing quite like the comfort of a warm shower after a long day, right? But what happens when your water heater turns rogue and those warm showers become a chilly memory? Fear not, for United Plumbing and our state-of-the-art gas hot water heaters are here to save your day (and shower) in Santa Clara!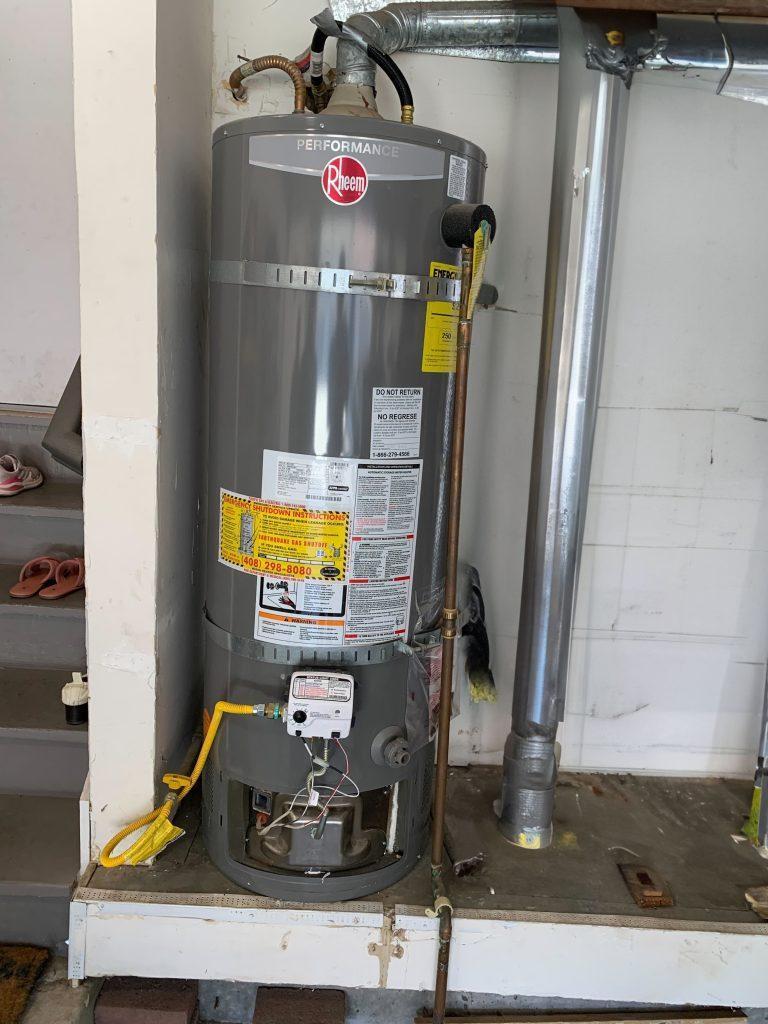 Heat Spectrum: Dive into the Diversity of Gas Hot Water Heaters
Gas hot water heaters come in more than one flavor:
Storage Tank Heaters: These good old' tanks store and warm your water, ready for you anytime.
On-Demand Heaters: These newer kids on the block warm your water as it flows, eliminating waiting and wastage.
Here at United Plumbing, we've mastered the art of installing and caring for both types, ensuring that you're never left in the cold.
Flames of Care: Ensuring Seamless Installation and Maintenance
Right from the installation of your gas hot water heater to its regular maintenance, our pros at United Plumbing have got your back. With us, you get timely inspections, professional repairs, and complete peace of mind, all in sunny Santa Clara.
Warming up Your Wallet: The Costs Associated with Gas Hot Water Heaters
Sure, the initial cost of a gas hot water heater can seem a bit steep, but don't let that fool you. The long-run game is where they shine:
Energy Efficiency: Gas heaters work faster and smarter, bringing down your bills.
Durability: With regular TLC, these heaters last longer than most of their electric buddies.
Incentives: Qualifying gas heaters can earn you tax credits, helping you save even more.
Heat with a Heart: Why United Plumbing is Your Go-To for Gas Hot Water Heaters in Santa Clara
Choosing United Plumbing isn't just picking a service; it's picking trust, quality, and a legacy in Santa Clara. We offer:
Decades of Expertise: We've been in the game long enough to know it inside out.
Lightning-fast Service: Problem? What problem? We're all about quick solutions.
Transparent Pricing: We keep it clear and fair, with no nasty surprises.
Dependability: We're there when you need us, no ifs or buts.
But don't just take our word for it. Check out our testimonials, filled with tales of happy customers and their cozy new gas hot water heaters.
So, let United Plumbing reignite the warmth in your home with a gas hot water heater in Santa Clara. Feel the perfect blend of efficiency, affordability, and quality.
Don't just choose hot water; choose the best. Choose United Plumbing. Because with us, it's not just plumbing; it's plumbing with a heart.
_____________________________
United Plumbing & Water Heaters
Phone: (855) 642-6647
Email: [email protected]
Santa Clara
Serviced ZIP codes: 95050; 95051; 95052; 95053; 95054; 95055; 95056
And thousands of satisfied clients
Service Areas In California:
San Diego
,
Daly City
,
San Bruno
,
Redwood Shores
,
Woodside
,
Los Altos
,
East Palo Alto
,
 Los Altos Hills
,
Santa Clara
,
Mountain View
,
Campbell
,
Stanford
,
Saratoga
,
San Mateo
,
Redwood City
,
Millbrae
,
Palo Alto
,
San Carlos
,
Milpitas
,
Menlo Park
,
Los Gatos
,
Hillsborough
,
Foster City
,
Cupertino
,
Burlingame
,
Belmont
,
Atherton
,
Rocklin
,
Sunnyvale
,
Sanjose
,
We accept
Main office:

10089 Willow Creek Rd #200, San Diego, CA 92131

LIC:

#1061226
Main office:
10531 Pineville Ave, Cupertino, CA 95014
We accept
1997-2023 © United Plumbing & water heaters