We will help you solve any water heater issues of any complexity
from
$1499
We provide over 25 years of reliable water heater installation, replacement and repair services in California
Guarantee for 6 years

Well reviewed and highly trusted

Fully licensed and insured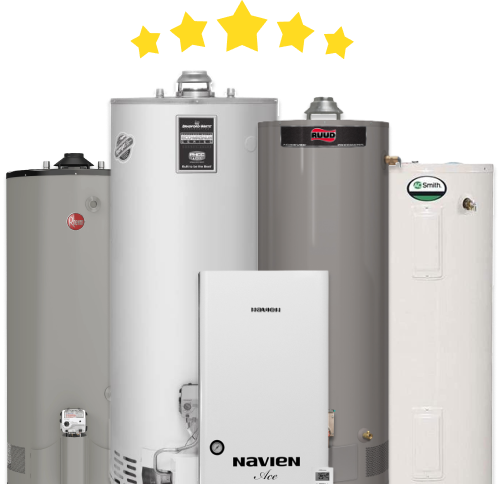 Gas water heater in Campbell
Home »
In the bustling heart of Campbell, we understand that a hot shower can be the elixir of calm in a fast-paced world. Enter the gas water heater, your ally in embracing warmth, and ditching cold shocks during chilly winters. With its energy efficiency and instant hot water delivery, it's no wonder Campbell folks are catching the gas water heater wave!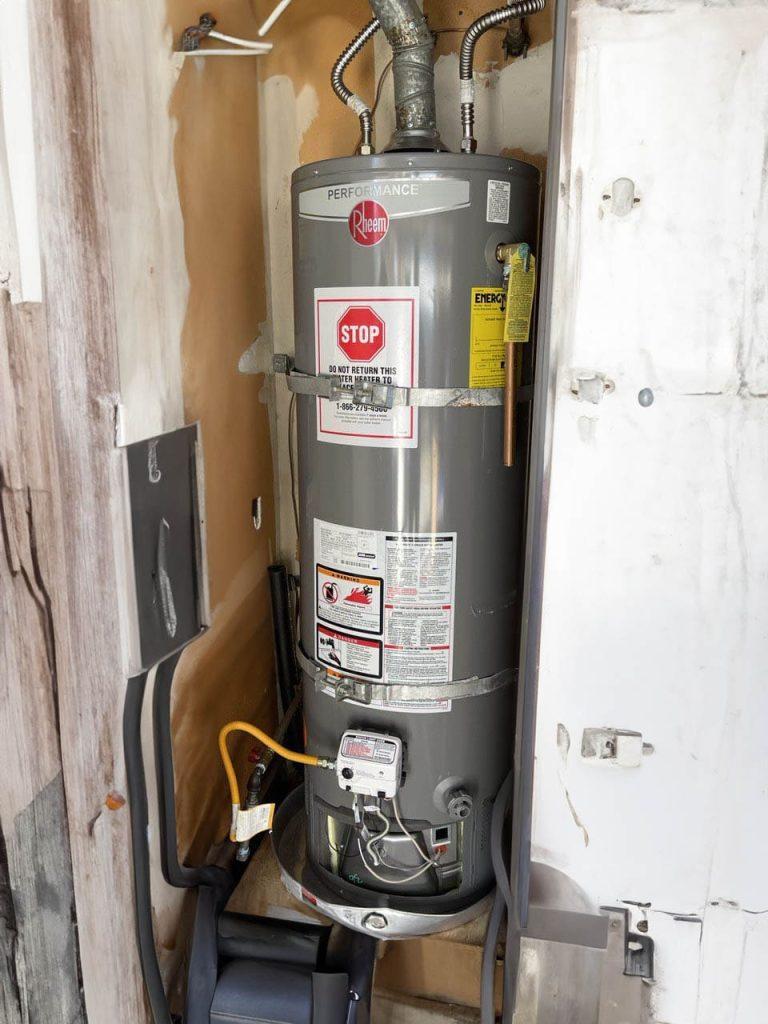 Picking Your Heat Hero: Storage Vs. On-demand
When it comes to gas water heaters, it's a face-off between Storage Heaters and On-demand Heaters. Both champs in their own right, but cater to different needs.
Storage Heaters, the old-school heroes, store and heat water around the clock, giving you hot water access whenever you need it. They're the power-players, perfect for homes with hefty hot water requirements.
On-demand Heaters, the new-age ninjas, heat water as you need it. They're the masters of energy efficiency, ideal for smaller households or those going green.
Choosing your heat hero hinges on your hot water needs, budget, and space. And hey, whichever you pick, United Plumbing has got your back, Campbell!
Smooth Sailing with United Plumbing: Install and Maintain
Installing a gas water heater isn't a DIY project you want to take on. It's a task for the pros! That's where United Plumbing strides in. Our certified professionals in Campbell will handle the installation, ensuring your new gas water heater is safely set up and ready to roll.
But we don't stop there. Regular maintenance is key to a long-lasting, efficient gas water heater. We offer top-notch maintenance services, extending your heater's lifespan, and keeping it in tip-top shape.
Costs: Investing in Comfort and Efficiency
Investing in a gas water heater is a step towards long-term savings. Sure, the upfront costs might be higher than electric heaters, but the lower operating costs make up for it over time. And with United Plumbing's fair pricing and excellent service, you know you're getting your money's worth.
Conclusion: Warm up to a Better Life in Campbell
To sum it up, a gas water heater is more than just a luxury; it's an investment in comfort, energy efficiency, and ultimately, a better quality of life. And in Campbell, United Plumbing is your trusted partner on this journey. So, say goodbye to cold shocks and hello to cozy comfort with a gas water heater. Go ahead, Campbell, warm up to a better life!
_____________________________
United Plumbing & Water Heaters
Phone: (855) 642-6647
Email: [email protected]
Campbell
Serviced ZIP codes: 95008; 95009; 95011; 95032; 95117; 95125; 95128; 95130
And thousands of satisfied clients
Service Areas In California:
San Diego
,
Daly City
,
San Bruno
,
Redwood Shores
,
Woodside
,
Los Altos
,
East Palo Alto
,
 Los Altos Hills
,
Santa Clara
,
Mountain View
,
Campbell
,
Stanford
,
Saratoga
,
San Mateo
,
Redwood City
,
Millbrae
,
Palo Alto
,
San Carlos
,
Milpitas
,
Menlo Park
,
Los Gatos
,
Hillsborough
,
Foster City
,
Cupertino
,
Burlingame
,
Belmont
,
Atherton
,
Rocklin
,
Sunnyvale
,
Sanjose
,
We accept
Main office:

10089 Willow Creek Rd #200, San Diego, CA 92131

LIC:

#1061226
Main office:
10531 Pineville Ave, Cupertino, CA 95014
We accept
1997-2023 © United Plumbing & water heaters