We will help you solve any water heater issues of any complexity
from
$1499
We provide over 25 years of reliable water heater installation, replacement and repair services in California
Guarantee for 6 years

Well reviewed and highly trusted

Fully licensed and insured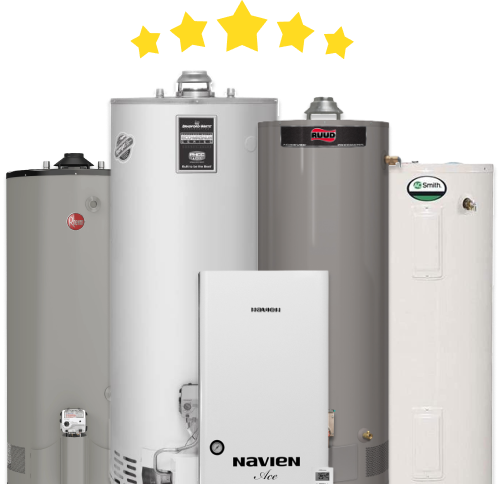 Gas water heater in Palo Alto
Home »
Palo Alto, it's time to crank up the heat! Picture this: your dreamy morning shower, indulgent and inviting, warmed by your trusty gas water heater from United Plumbing. Gas water heaters are your household heroes, boosting your day-to-day comfort with steady, reliable heat.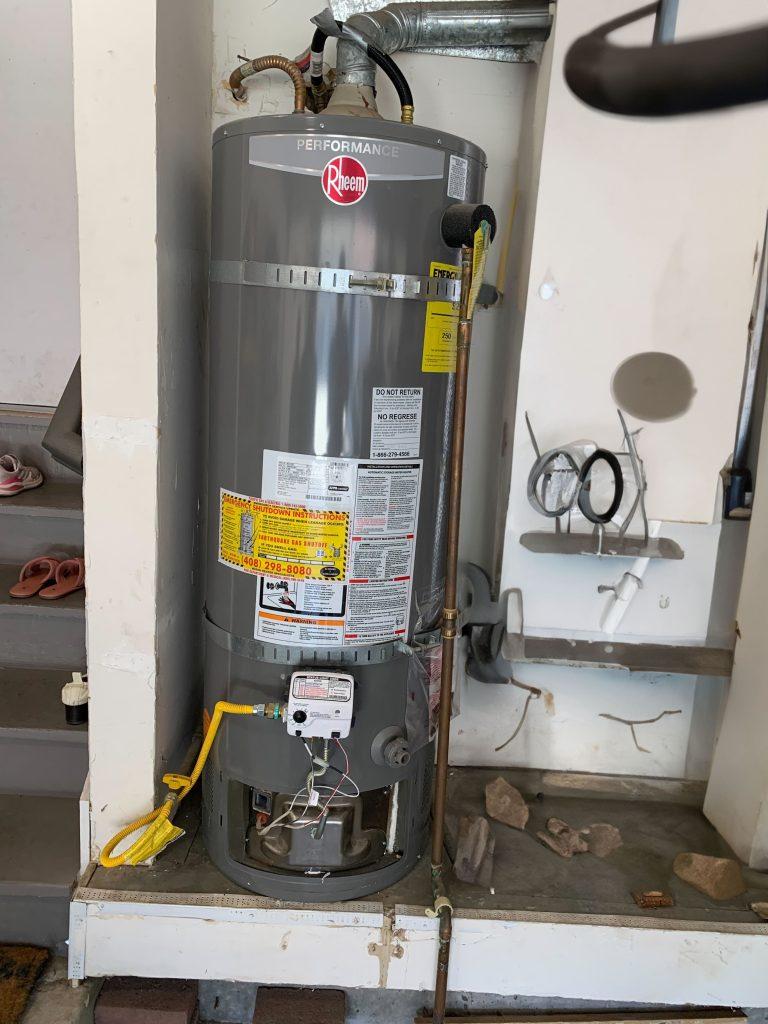 A Universe of Choices: Unraveling the Gas Water Heater Types
Hey Palo Alto, we've got choices! United Plumbing offers a diverse array of gas water heaters tailored to your needs. Let's break it down:
Tank-style Heaters: The go-to, time-tested choice, always holding a reservoir of hot water at your disposal.
On-demand Heaters: These modern-day marvels heat water as needed, conserving energy and keeping your bills lean.
United Plumbing in Palo Alto is your go-to guide, helping you navigate and select the ideal match for your home, lifestyle, and usage.
Hassle-free Setup and Upkeep: The United Plumbing Assurance
No more puzzling over instruction manuals or fretting over maintenance, Palo Alto! United Plumbing provides a seamless setup and upkeep journey for your gas water heater. Our skilled team not only installs but also conducts periodic maintenance to ensure your unit is performing its best. Your tranquility is our priority!
Full Transparency: Decoding the Gas Water Heater Costs
Though a gas water heater might seem like an upfront expense, consider it a long-term investment. Here's a peek at what you're looking at:
Initial purchase and installation fee.
Routine maintenance costs.
Energy savings over time, thanks to their high-efficiency nature.
United Plumbing is your transparent partner in Palo Alto, offering clear pricing and flexible financing options for every budget.
Final Thoughts: Why Palo Alto Chooses United Plumbing for Gas Water Heaters
When you choose United Plumbing, you're not just picking a service provider; you're selecting a reliable partner who's got your back. We are committed to top-notch service, unmatched expertise, and your absolute peace of mind in every interaction.
Palo Alto, it's time to revel in life's simple luxuries, like a warm bath on a cool evening or the comfort of a heated home on a winter's night. With United Plumbing's gas water heaters, these everyday delights are just a phone call away. Ready to turn up your home comfort?
_____________________________
United Plumbing & Water Heaters
Phone: (855) 642-6647
Email: [email protected]
Palo Alto
Serviced ZIP codes: 94020; 94022; 94024; 94028; 94301; 94302; 94303; 94304; 94306; 95033
And thousands of satisfied clients
Service Areas In California:
Daly City
,
San Bruno
,
Redwood Shores
,
Woodside
,
Los Altos
,
East Palo Alto
,
 Los Altos Hills
,
Santa Clara
,
Mountain View
,
Campbell
,
Stanford
,
Saratoga
,
San Mateo
,
Redwood City
,
Millbrae
,
Palo Alto
,
San Carlos
,
Milpitas
,
Menlo Park
,
Los Gatos
,
Hillsborough
,
Foster City
,
Cupertino
,
Burlingame
,
Belmont
,
Atherton
,
Rocklin
,
Sunnyvale
,
Sanjose
,
We accept
Main office:

10531 Pineville Ave, Cupertino, CA 95014

LIC:

#1061226
Main office:
10531 Pineville Ave, Cupertino, CA 95014
Phone:
(855) 642-6647
LIC:
#1061226
We accept
1997-2023 © United Plumbing & water heaters