We will help you solve any water heater issues of any complexity
from
$1499
We provide over 25 years of reliable water heater installation, replacement and repair services in California
Guarantee for 6 years

Well reviewed and highly trusted

Fully licensed and insured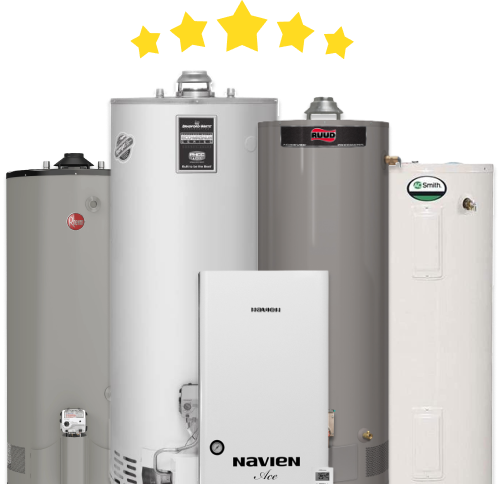 Gas water heater in Santa Clara
Home »
Every Santa Clara home deserves the luxurious convenience of hot water on demand. And no, we're not talking about the archaic, energy-guzzling geyser tucked away in your garage. It's time to welcome the real game-changer – the gas water heater. United Plumbing, Santa Clara's trusted choice, brings you high-quality gas water heaters that serve as your round-the-clock warmth companions.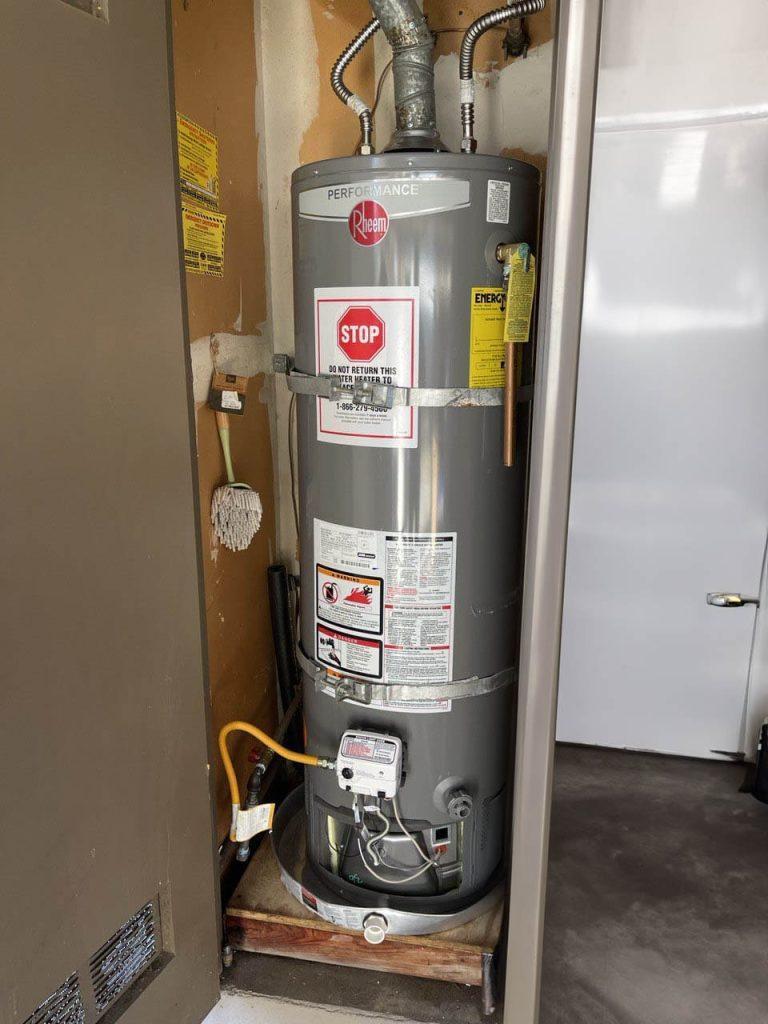 Variety is the Spice of Life: Unraveling Gas Water Heater Options
When it comes to gas water heaters, one size doesn't fit all. That's why United Plumbing brings Santa Clara homes an array of choices:
Storage Tank Heaters: These diligent fellows store hot water and keep it ready to roll. They're the traditional favorites, well-suited for larger households.
Tankless Heaters: For those who love efficiency and space economy, these modern wonders heat water on demand, saving energy, and delivering uninterrupted comfort.
United Plumbing's experts are committed to guiding you towards the ideal gas water heater for your Santa Clara home, taking into account your unique needs and lifestyle.
Easy Peasy Installation and Care: United Plumbing's Got Your Back
Rest easy, Santa Clara! With United Plumbing, installing and maintaining your gas water heater is a cinch. Our seasoned crew ensures smooth installations and periodic check-ups to keep your heater humming flawlessly. Say goodbye to DIY hassles and hello to peace of mind!
Spending Smarts: The True Cost of Gas Water Heaters
Sure, a gas water heater is an investment, but it's also an investment that pays off. Here's the breakdown:
Initial purchase and installation expenses
Occasional upkeep costs
Significant energy savings over time due to high efficiency
United Plumbing provides transparent cost outlines and flexible financing plans to make this essential investment affordable for every Santa Clara home.
The Bottom Line: Why United Plumbing is Santa Clara's Go-to for Gas Water Heaters
When you choose United Plumbing, you're choosing a local friend and a reliable partner. A partner that shares your vision of a comfortable, warm home in Santa Clara. With us, you're signing up for top-notch service, impeccable expertise, and the peace of mind that comes with knowing your home's comfort is in good hands.
Santa Clara, let's celebrate the simple joys of life – like stepping into a piping hot shower after a long day or enjoying a cozy family dinner in a warm, inviting home. With United Plumbing's gas water heaters, these everyday luxuries are a guarantee. Are you ready to turn up the heat?
_____________________________
United Plumbing & Water Heaters
Phone: (855) 642-6647
Email: [email protected]
Santa Clara
Serviced ZIP codes: 95050; 95051; 95052; 95053; 95054; 95055; 95056
And thousands of satisfied clients
Service Areas In California:
San Diego
,
Daly City
,
San Bruno
,
Redwood Shores
,
Woodside
,
Los Altos
,
East Palo Alto
,
 Los Altos Hills
,
Santa Clara
,
Mountain View
,
Campbell
,
Stanford
,
Saratoga
,
San Mateo
,
Redwood City
,
Millbrae
,
Palo Alto
,
San Carlos
,
Milpitas
,
Menlo Park
,
Los Gatos
,
Hillsborough
,
Foster City
,
Cupertino
,
Burlingame
,
Belmont
,
Atherton
,
Rocklin
,
Sunnyvale
,
Sanjose
,
We accept
Main office:

10089 Willow Creek Rd #200, San Diego, CA 92131

LIC:

#1061226
Main office:
10531 Pineville Ave, Cupertino, CA 95014
We accept
1997-2023 © United Plumbing & water heaters