We will help you solve any water heater issues of any complexity
from
$1499
We provide over 25 years of reliable water heater installation, replacement and repair services in California
Guarantee for 6 years

Well reviewed and highly trusted

Fully licensed and insured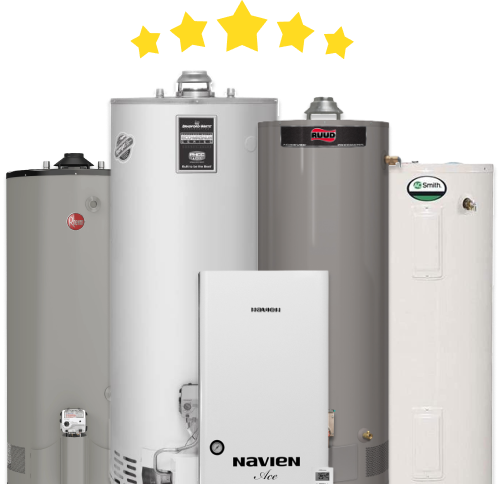 Hot water heater in Santa Clara
Home »
That soothing hot shower after a long day? The joy of a warm kitchen sink? Say cheers to your hot water heater. Like the backbone of your comfort living, it's a magic box making every day smoother in Santa Clara.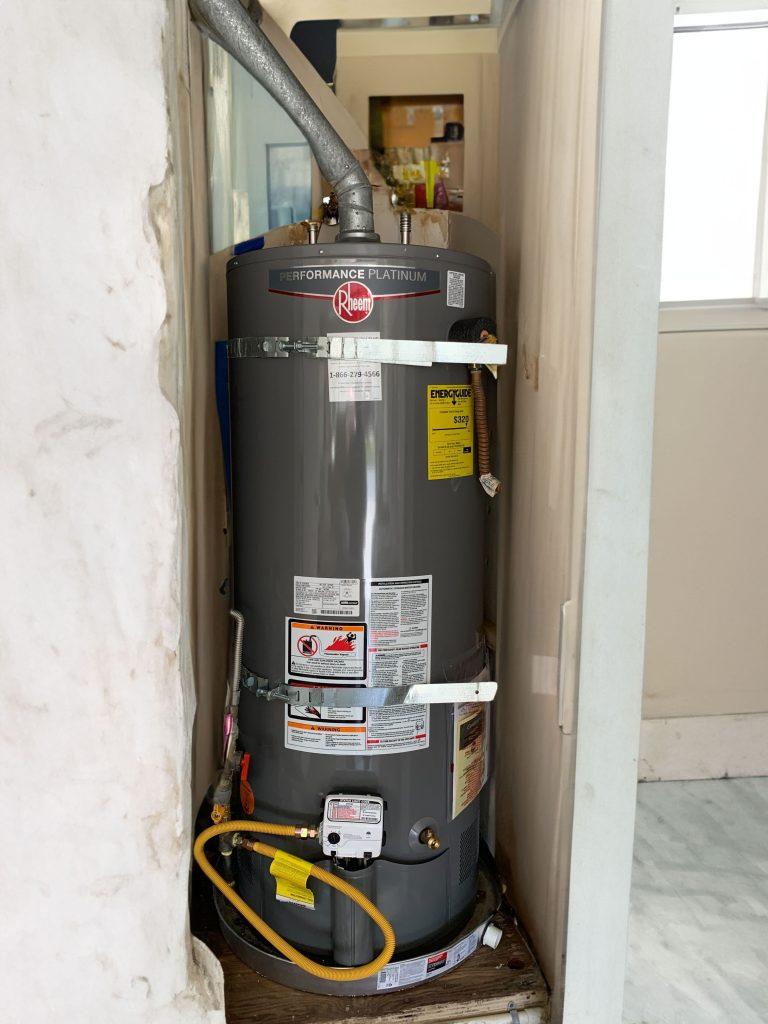 The Big Trio: Exploring the Hot Water Heater Universe
There's a hot water heater for everyone. Let's decode the trio:
The Instant Hero: Tankless hot water heaters are for those who don't like waiting. They're the superheroes of hot water, delivering it faster than a lightning bolt.
The Traditional Star: The good ol' storage water heaters. Reliable, like your favorite flannel shirt, always there when you need them.
The Green Champion: Heat pump water heaters – eco-friendly and efficient. A big thumbs up for those seeking to reduce their carbon footprint.
Choosing Your Hot Water Knight: Factors to Ponder
Here's the skinny on what to consider when choosing your hot water heater:
Size It Right: Consider your hot water usage. From shower singers to quick splashers, choose a size that works for your lifestyle.
Energy Efficiency: Go for heaters with excellent energy ratings. Remember, Mother Nature keeps score!
Cost Consideration: Look at the bigger picture. Cost isn't just the price tag; it's also about energy usage over time.
Mastering Hot Water Heater Care with United Plumbing
Why you need pros for your hot water heater:
Installation: Our experienced plumbers are like pit crews in a race, ensuring a fast and efficient setup.
Maintenance: Regular check-ups for your heater is like a spa day, keeping it in optimal health.
Sealing the Deal: Experience the United Plumbing Advantage in Santa Clara
When it comes to hot water heaters in Santa Clara, United Plumbing is your go-to. We promise a seamless experience, from selecting the perfect fit to providing top-tier installation and maintenance services.
Your comfort is our mission. Experience the perfect blend of warmth and service with United Plumbing. Jump into the cozy world of hot water heaters today, and let us be your guide in this journey!
_____________________________
United Plumbing & Water Heaters
Phone: (855) 642-6647
Email: [email protected]
Santa Clara
Serviced ZIP codes: 95050; 95051; 95052; 95053; 95054; 95055; 95056
And thousands of satisfied clients
Service Areas In California:
San Diego
,
Daly City
,
San Bruno
,
Redwood Shores
,
Woodside
,
Los Altos
,
East Palo Alto
,
 Los Altos Hills
,
Santa Clara
,
Mountain View
,
Campbell
,
Stanford
,
Saratoga
,
San Mateo
,
Redwood City
,
Millbrae
,
Palo Alto
,
San Carlos
,
Milpitas
,
Menlo Park
,
Los Gatos
,
Hillsborough
,
Foster City
,
Cupertino
,
Burlingame
,
Belmont
,
Atherton
,
Rocklin
,
Sunnyvale
,
Sanjose
,
We accept
Main office:

10089 Willow Creek Rd #200, San Diego, CA 92131

LIC:

#1061226
Main office:
10531 Pineville Ave, Cupertino, CA 95014
We accept
1997-2023 © United Plumbing & water heaters