We will help you solve any water heater issues of any complexity
from
$1499
We provide over 25 years of reliable water heater installation, replacement and repair services in California
Guarantee for 6 years

Well reviewed and highly trusted

Fully licensed and insured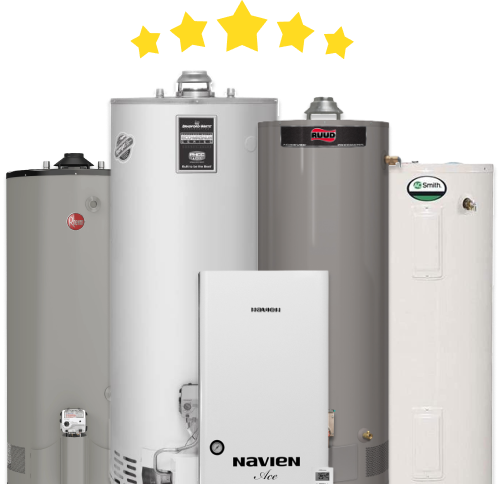 Hot water heater repair in Cupertino
Home »
When your hot water goes MIA, it's more than a bummer — it's a downright crisis. There's nothing worse than stepping into what should be a steamy shower, only to be met with an icy surprise. If you're a homeowner or business in Cupertino wrestling with this chilly problem, fear not! United Plumbing is here to fire up your hot water heater repair.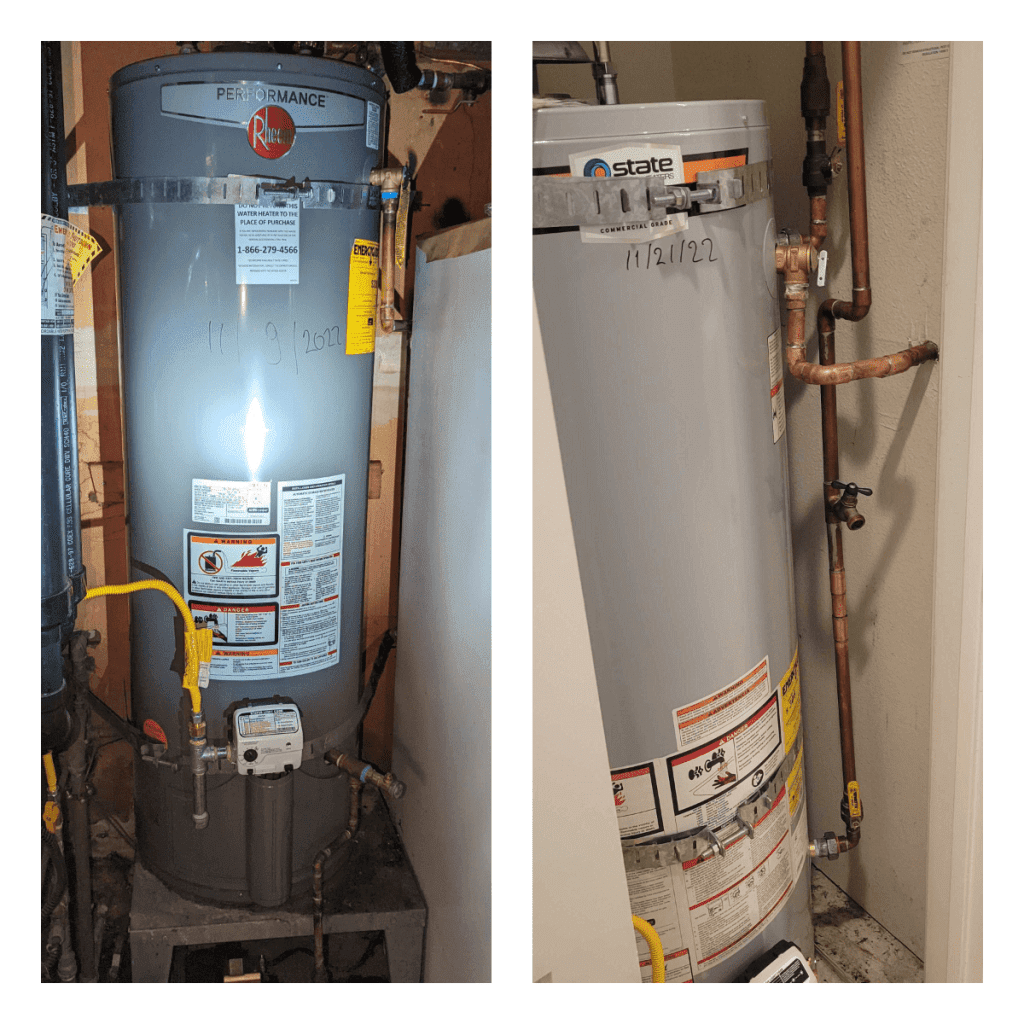 The Cold Hard Truth About Your Hot Water Situation
A faulty water heater isn't just about a discomfort — it can disrupt your day-to-day routine. Homeowners are left shivering in their showers and struggling to get dishes squeaky clean. For businesses, a water heater breakdown means less productive employees and potentially escalated energy bills. Yikes!
But chill out, Cupertino! United Plumbing, your local hot water heater repair specialist, has got your back.
Why United Plumbing is Cupertino's Top Choice?
So, why should United Plumbing be your go-to for hot water heater repair in Cupertino? Let's break it down:
Decades of Experience: We've got a solid 20 years of hands-on experience, making us seasoned pros in the hot water heater repair game.
Reliability You Can Count On: We don't just patch things up—we make sure your hot water heater is running smoothly for the long haul.
Speedy Service: We know you're itching to get back to your hot showers and daily routines, so we strive to deliver swift and efficient service.
A Personal Touch: We're not just any plumbers — we're your Cupertino neighbors, and we care about improving your lives.
Still not convinced? Hear it straight from our happy customers:
"Our office's water heater gave up one day. United Plumbing swooped in like superheroes. Their service was quick and professional — our employees could finally enjoy their hot coffee breaks again!" – Mike, Office Manager in Cupertino.
"United Plumbing saved my day with their hot water heater repair! Now I can relish my hot showers without any worry." – Kelly, Homeowner in Cupertino.
Don't Freeze Out — Choose United Plumbing
We know that dealing with a malfunctioning water heater is as fun as walking barefoot on legos. That's why we're here to tackle your hot water heater repair in Cupertino. With us, you're not just getting a service; you're getting peace of mind, the return to a comforting routine, and a chance to truly enjoy your hot showers again.
When your water heater leaves you cold, don't let it slide. Get in touch with United Plumbing, your hot water heater repair experts in Cupertino. Say goodbye to shivering showers and hello to blissful warmth. Give United Plumbing a call today!
_____________________________
United Plumbing & Water Heaters
Phone: (855) 642-6647
Email: [email protected]
Cupertino
Serviced ZIP codes: 94024; 94087; 95014; 95015
And thousands of satisfied clients
Service Areas In California:
San Diego
,
Daly City
,
San Bruno
,
Redwood Shores
,
Woodside
,
Los Altos
,
East Palo Alto
,
 Los Altos Hills
,
Santa Clara
,
Mountain View
,
Campbell
,
Stanford
,
Saratoga
,
San Mateo
,
Redwood City
,
Millbrae
,
Palo Alto
,
San Carlos
,
Milpitas
,
Menlo Park
,
Los Gatos
,
Hillsborough
,
Foster City
,
Cupertino
,
Burlingame
,
Belmont
,
Atherton
,
Rocklin
,
Sunnyvale
,
Sanjose
,
We accept
Main office:

10089 Willow Creek Rd #200, San Diego, CA 92131

LIC:

#1061226
Main office:
10531 Pineville Ave, Cupertino, CA 95014
We accept
1997-2023 © United Plumbing & water heaters