We will help you solve any water heater issues of any complexity
from
$1499
We provide over 25 years of reliable water heater installation, replacement and repair services in California
Guarantee for 6 years

Well reviewed and highly trusted

Fully licensed and insured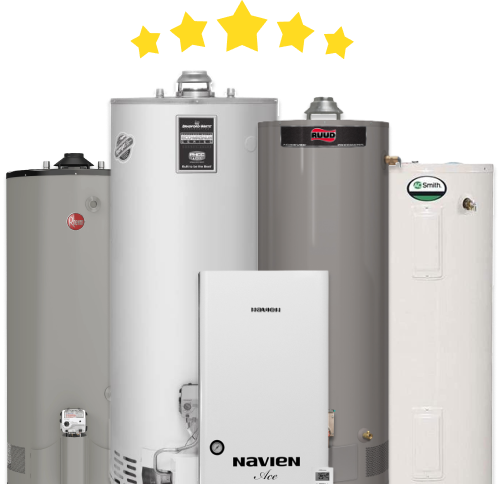 Hot water heater repair in Los Altos
Home »
Ever been hit by a burst of cold water in the middle of a relaxing hot shower? Brrr! That's not just a shower; it's a rude awakening. Don't worry, Los Altos – United Plumbing has got your back. Our hot water heater repair service will return your daily oasis of warmth and comfort.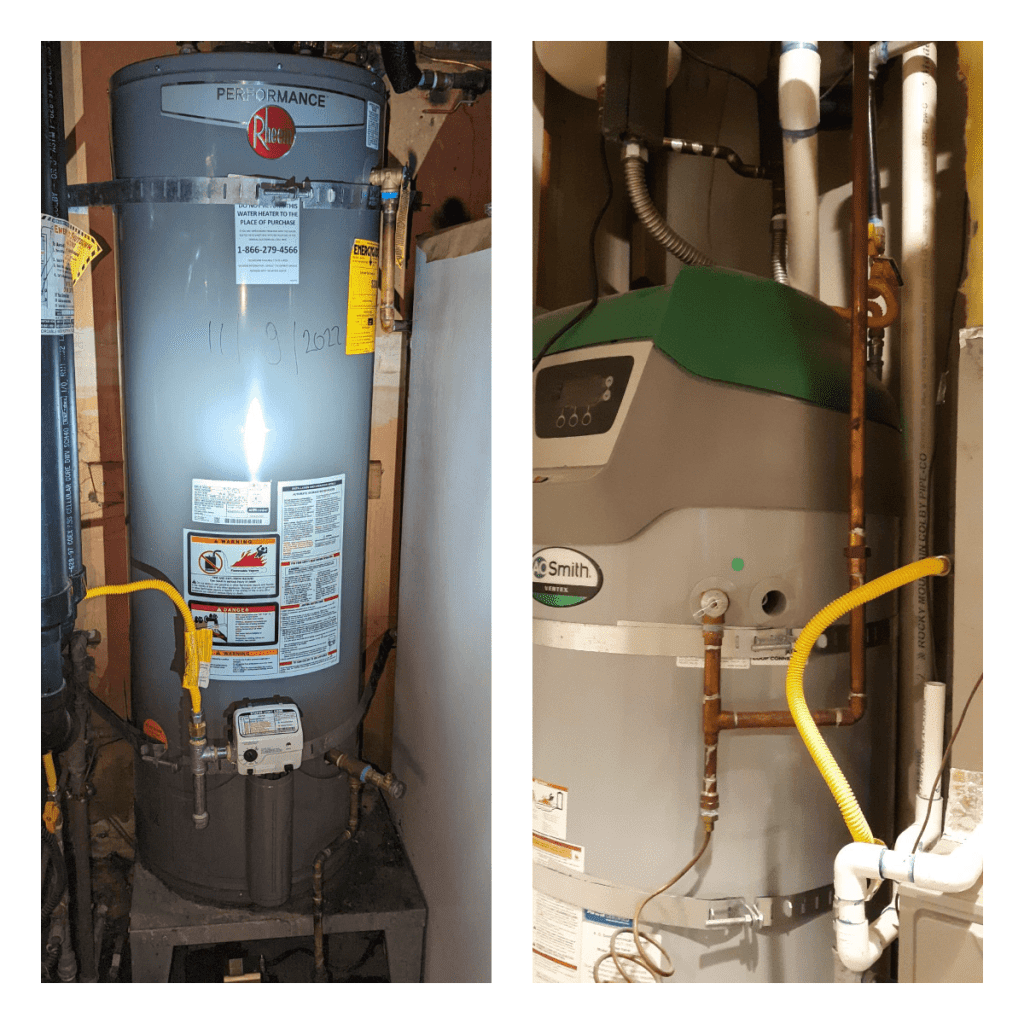 Why Hot Water Heaters Act Up
You see, hot water heaters can be moody. One day they're doing fine, the next they throw a temper tantrum. Here are a few reasons why:
Wear and Tear: Just like us, hot water heaters age. And with age comes problems.
Incorrect Settings: Your heater's thermostat could be set wrong, leading to a cold surprise.
Sediment Buildup: Hard water can leave deposits that mess up your heater's vibe.
But here's the deal: whether it's a minor issue or a major headache, United Plumbing's hot water heater repair service in Los Altos has got you covered!
United Plumbing: Your Hot Water Heroes in Los Altos
Why United Plumbing, you ask? Here's the hot tea on us:
Experienced Pros: With 20 years in the biz, we know our way around water heaters.
Community-rooted: We're not some big, impersonal corporation. We're part of Los Altos.
We Prioritize You: Your comfort is our top priority, always.
Don't take our word for it. Listen to some love from our loyal Los Altos clientele:
"Our water heater started spewing cold water. United Plumbing's hot water heater repair service in Los Altos was quick to respond and fix the problem. Thanks, guys!" – Sarah, Los Altos Resident
"Never thought I'd feel so strongly about a plumbing service. United Plumbing is top-tier!" – Daniel, Local Business Owner
Turn Up the Heat with United Plumbing's Hot Water Heater Repair in Los Altos
Forget cold showers and chilly mornings. With United Plumbing, you're choosing not just service but a solution. A solution to your hot water heater problems. A solution to uninterrupted comfort in your home or business.
Ready to say goodbye to unexpected chills? Get in touch with United Plumbing's hot water heater repair service in Los Altos. We're ready to warm your world up again. Remember, when it comes to hot water in Los Altos, United Plumbing is your go-to crew!
_____________________________
United Plumbing & Water Heaters
Phone: (855) 642-6647
Email: [email protected]
Los Altos
Serviced ZIP codes: 94022; 94023; 94024
And thousands of satisfied clients
Service Areas In California:
Daly City
,
San Bruno
,
Redwood Shores
,
Woodside
,
Los Altos
,
East Palo Alto
,
 Los Altos Hills
,
Santa Clara
,
Mountain View
,
Campbell
,
Stanford
,
Saratoga
,
San Mateo
,
Redwood City
,
Millbrae
,
Palo Alto
,
San Carlos
,
Milpitas
,
Menlo Park
,
Los Gatos
,
Hillsborough
,
Foster City
,
Cupertino
,
Burlingame
,
Belmont
,
Atherton
,
Rocklin
,
Sunnyvale
,
Sanjose
,
We accept
Main office:

10531 Pineville Ave, Cupertino, CA 95014

LIC:

#1061226
Main office:
10531 Pineville Ave, Cupertino, CA 95014
Phone:
(855) 642-6647
LIC:
#1061226
We accept
1997-2023 © United Plumbing & water heaters