We will help you solve any water heater issues of any complexity
from
$1499
We provide over 25 years of reliable water heater installation, replacement and repair services in California
Guarantee for 6 years

Well reviewed and highly trusted

Fully licensed and insured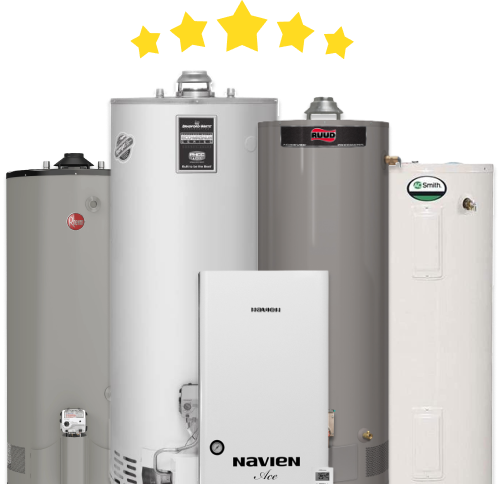 Hot Water Heater Replacement Cost in Santa Clara
Home »
Ever considered a scenario where you hop in for a hot shower only to be met with a burst of icy water? It's in such moments that you appreciate the value of a fully functional water heater in your home. This essential appliance, just like any other, has a lifespan and when it's time for a replacement, you'll definitely feel the pinch. But, is this a reason to endure the discomfort and inconvenience? Not with United Plumbing at your service in Santa Clara!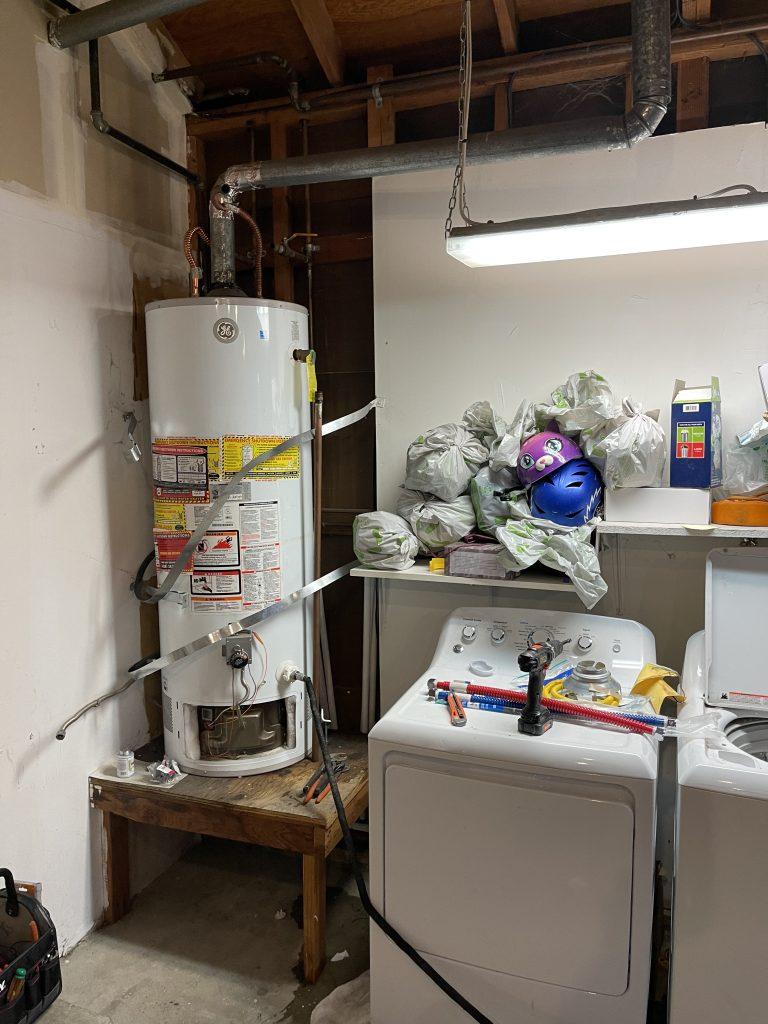 Unveiling the Investment in Water Heater Replacement
Reinvesting in a new water heater isn't just a blind expenditure, but rather a valuable investment for your comfort and home's efficiency. Now, let's talk about the numbers. Typically, the total cost of replacing a water heater can range anywhere from $800 to $2000, including the unit and installation. This, however, is influenced by several factors such as:
The type of water heater
Labor charges
Disposal of the old unit
The Tale of Prices: Different Water Heaters, Different Costs
Different types of water heaters carry different price tags. Here's a quick rundown:
Tankless Water Heaters: Known for their energy efficiency, these can cost between $1000 to $3000.
Storage Tank Water Heaters: These traditional models usually range from $500 to $1500.
Heat Pump/ Hybrid Water Heaters: These energy-saving units typically cost between $1200 and $3000.
Remember, these are just base prices. The final cost can be influenced by factors such as unit size, model, and installation complexity.
A Penny Saved: Cutting Down Your Water Heater Replacement Costs
Want to keep your expenses in check? Here's how:
Consider Energy Efficiency: Opt for Energy Star certified models. You pay more upfront, but the long-term savings on utility bills are substantial.
Rebates and Incentives: Look out for manufacturer rebates or local incentives that can help lower your purchase cost.
Preventive Maintenance: Regular service extends the life of your unit, hence delaying replacement.
The Trusted Choice for Water Heater Replacement in Santa Clara
Choosing a reputable company like United Plumbing ensures quality service, fair pricing, and peace of mind. Our team of experienced professionals is committed to customer satisfaction, and we offer a guarantee on our services. We're not just another plumbing company; we are your partners in ensuring comfort and efficiency in your home. Our customer testimonials speak volumes about our dedication to service.
Finally, choosing to replace your water heater is a significant decision. We hope that this guide has demystified the process and costs involved. Contact us today, and let's make your home a haven of warmth and comfort!
_____________________________
United Plumbing & Water Heaters
Phone: (855) 642-6647
Email: [email protected]
Santa Clara
Serviced ZIP codes: 95050; 95051; 95052; 95053; 95054; 95055; 95056;
And thousands of satisfied clients
Service Areas In California:
San Diego
,
Daly City
,
San Bruno
,
Redwood Shores
,
Woodside
,
Los Altos
,
East Palo Alto
,
 Los Altos Hills
,
Santa Clara
,
Mountain View
,
Campbell
,
Stanford
,
Saratoga
,
San Mateo
,
Redwood City
,
Millbrae
,
Palo Alto
,
San Carlos
,
Milpitas
,
Menlo Park
,
Los Gatos
,
Hillsborough
,
Foster City
,
Cupertino
,
Burlingame
,
Belmont
,
Atherton
,
Rocklin
,
Sunnyvale
,
Sanjose
,
We accept
Main office:

10089 Willow Creek Rd #200, San Diego, CA 92131

LIC:

#1061226
Main office:
10531 Pineville Ave, Cupertino, CA 95014
We accept
1997-2023 © United Plumbing & water heaters